What to know about living in the UK as an American
This post may contain affiliate links or I may have received the product free in exchange for my honest review. See full disclosure for more information.
When living in the UK as an American even though the country shares a similar common language, adjusting to the different cultural norms and day to day life can be a bit of a challenge.
As a US citizen travelling in the UK, you'll learn about potential linguistic and cultural difficulties, as well as what types of visas you'll need and how national healthcare works.
For tips and guidance on staying in the UK as an American, you can reach out to our talented immigration lawyers.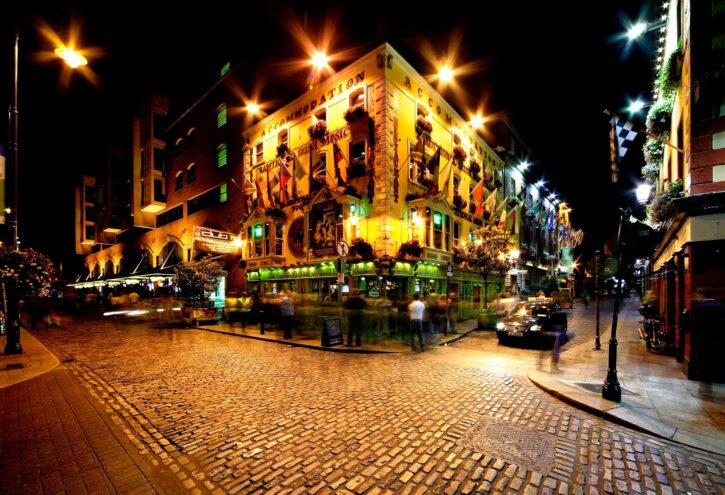 Cultural differences
The tiny aspects of British culture can surprise you, and one of them is the culinary culture. For example, if you order a lemonade, you might end up getting a sprite instead. Lemonade from the United Kingdom is bubbly and similar to lemonade from the United States. The cuisine itself is pretty diverse but is absolutely incredible, the Cornish pasty, for example, is made out of seasoned meat and vegetables inside a crimped-edged shortcrust pastry semicircle. Fun fact, these pasties can only be made in Cornwall because they're protected by EU law.
The driving culture is another key aspect to learn about while living in the UK. An important thing to remember is that in the UK, cars are driven on the left side of the road. The roads are very congested, thus driving around isn't very common as compared to America's long highways. Driving in the UK has the advantage of allowing you to use your American driver's license for a year before having to take a test.
Another aspect of British culture that many Americans overlook is the sports culture, particularly the football culture in the United Kingdom. If you're relocating to a city with a football stadium or two, don't be alarmed if you occasionally see hordes of people dressed in bright colors flooding the streets. While raucous British football supporters are well-known, this image does not represent all football fans. Football is a significant aspect of British culture, even if you are not a sports lover.
The gaming cultures of the UK and the U.S. are vastly different. Both countries enjoy betting, but the way the British gamble differs from the way the Americans do. Most UK cities, for example, are likely to have at least some land-based casinos. Expect nothing near the glitz and splendour of Las Vegas. In a lot of ways, the U.K is more restrained than the U.S. In addition, while internet gambling is only legal in a few places in the United States, legal online casinos are available throughout the United Kingdom.
After becoming a resident, you can transfer money online via Paypal for example through a computer or a mobile. British gamblers love this kind of play.
Applying for a visa
There are a variety of factors that are linked to the difficulty in obtaining a visa but the process itself is very exhausting.
You can apply for both short-term (regular visitor visas, marriage visitor visas, and approved paid engagement visas) and long-term visas (work visas and study visas). Make sure you have all of the necessary paperwork, as the criteria vary based on the type of visa you seek. The visa process can be initiated online by completing the application and paying the necessary visa fees.
Language barriers
When you live in the UK, you may encounter certain "language hurdles" – not in the traditional sense, but rather in terms of strange idioms and colloquial terminology. Several British colloquialisms may appear strange at first, such as "nicked" (stolen). Unfamiliar and often amusing terms and phrases like this eventually sink in, so keep calm and carry on, as the British say.
Accessing healthcare
The National Health Service (NHS) in the United Kingdom is built on the idea that effective healthcare should be affordable and accessible to all, regardless of money. While the NHS is free to all UK citizens at the point of use, it is financed by mandatory National Insurance contributions collected from eligible workers' salaries. The amount you contribute is determined by your job status and earnings. It's also worth noting that free NHS treatment in England is not available to everyone; you must be a UK resident to qualify. Look into foreign health insurance choices while you wait for official residency, or if you won't be getting permanent status, to avoid any fees you might suffer if you need to access healthcare. Most people choose to opt for private healthcare because it is much faster.