Many men and women don't really know what they are putting on their skin or brushing their teeth with. Most of the beauty and health products available today are filled with toxins that can be harmful to one's overall health.
Opting for all-natural products can have an enormously good impact on the way you look and feel. From all natural dental products down to skin care lotions and potions, choosing what contains the best ingredients will garner the best outcome for your health and beauty.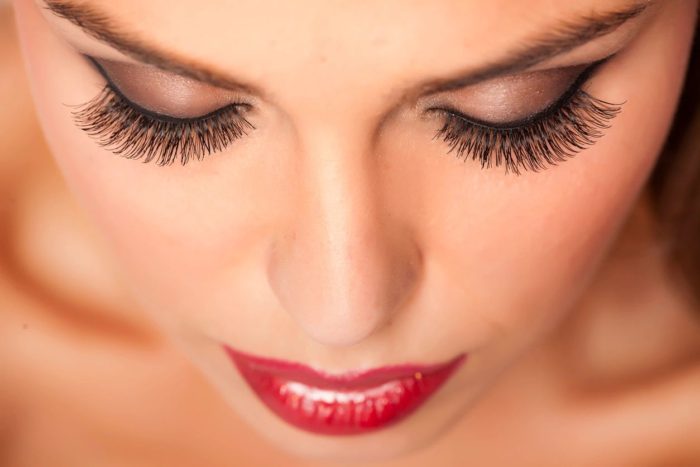 What Does All-Natural Mean?
 Unfortunately, a label of "all-natural" on a beauty product doesn't hold much weight as it is not regulated by any of the major governing boards like the EU, FDA, or USDA organizations. This means a manufacturer of beauty products could use one or two natural ingredients and fill the rest of the jar with toxic chemicals and still call the product "natural".
What these companies are counting on is that the consumer, you, will see the big letters "All-Natural" and stop there. But as the consumer, you are obligated to read past the main label and check out the ingredients further before purchasing and using.
Since there is no regulating body for beauty products, it is important to read the labels before making a purchase. Some of what you are looking for is what is NOT in the product as well as what is inside.
Look for labels containing claims like:
GMO-free
Cruelty-free
Vegan
Eco-friendly
Breaking down the "natural" list of items and their meanings:
 GMO-free – finding a GMO-free beauty product may be difficult. GMO, or genetically modified organism, is typically found in produce and people are encouraged to avoid these food products because they can cause major health issues. The plants have been modified to resist pests and herbicides as well as to boost their nutrient content.
Products such as moisturizers, soaps, and wrinkle reducers often contain canola oil made from corn, a product which is almost always genetically modified.
Cruelty-free – This means that the beauty product was not tested on animals. Many companies are turning away from animal testing of health and beauty products and turning to actual humans. These companies understand that animal cruelty is something people care about, and they will stop using a product if they find animals were used in the testing process.
Vegan – this label means there are no animal products or byproducts within the product's chemical makeup. If you are a vegan and eating healthy, why would you put something animal-related onto your skin or in your hair?
Eco-friendly – these are products that have little to no waste when they are used up. They may be packaged in a type of biodegradable covering which helps reduce waste, and they may have ingredients which are not harmful to the soil or water sources when they are put in the trash.
Also look for labels that tell how a product is made:
Formulated with organic, natural ingredients
Contains no preservatives, or harmful chemicals or irritants
The best way to insure you are purchasing all-natural beauty products is to read the ingredient labels. If there is anything listed, you cannot pronounce, chances are it is not a "natural" component. Look up the words you don't know to find out if they are indeed naturally occurring in nature or a synthetic blend of chemicals.
Chemicals to avoid
Many dermatologists recommend that when choosing your skin care products, you avoid items with Phthalates, Parabens, and Sulfates. These major chemical compounds can cause irritation and clog pores, which increases the chance for inflammation and acne to form.
There are other non-natural products that manufacturers use, and you will have to be diligent about reading labels and particular about what you put on your skin.
Plastics – very few beauty products contain some type of plastic, which is good, as plastics are dangerous to humans even topically. The reason plastics are on the list to avoid is because of the harm it does to the Earth and animals.
Most beauty products, and many other types of items, are packaged in too much plastic. Once a product is purchased, the plastic wrapper is discarded into the trash.
It takes many, many years, often hundreds of years for plastic to break down into the soil or decompose. What usually happens before this is an animal will try to eat the plastic, usually becoming trapped in the plastic or attempting to digest it and becoming gravely ill.
Practice responsible purchasing by only buying products with little or no plastic packaging. This will help the environment and save you money as well.
Be Careful of Allergens
There are some natural beauty products that contain ingredients which can be harmful if you are allergic to them. Hypo-allergenic doesn't always mean you won't break out in a rash.
One of the all-natural ingredients used in many skin Lighteners contains grapefruit juice. Most people are not allergic to this type of juice; however, it does interfere with the absorption of certain types of medications and therefore should be avoided.
Beware of Substitutions
When Parabens and other ingredients fell out of favor, the health and beauty products manufacturers need to find substitutions, and these are not always from a "healthy" list. One of these such components is Methylisothiazolinone, which was one of the top allergens of the year in 2013.
Companies can also create their own compounds out of several different ingredients, however, they are required by law to list the major compounds in whatever is part of their product. Moisturizers and wrinkle reducers often contain chemicals that are not considered healthy for humans but have tested well on animals.
So always read the labels and do your homework in order to know what is actually in your beauty products. "Natural" doesn't always mean it came from a plant and that the entirety of the product may not be all-natural.
The takeaway: don't spend more money on anything that boasts all-natural, look up each ingredient and their side effects on the human body. Trust your gut about something rather than marketing.