Do you feel like your always running out of time? One minute you are steadily working away; you glance up at the clock. It's five pm and you haven't even started to wrap up. You despair, hastily gathering your things and rushing home. Rushing, you feel, is becoming the norm.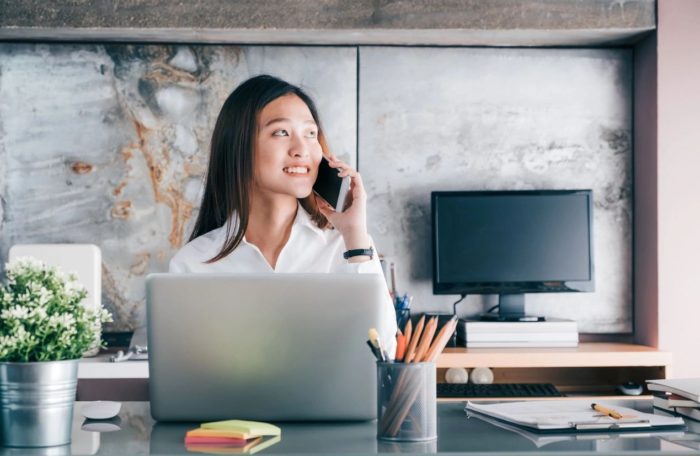 Time management is one of the most challenging aspects of running a successful business. Timely productivity requires planning and careful attention to detail, but it's doable! Here are 5 productivity tips to make the most of your workday.
Start With Smaller Goals
It is good to start your day by working towards smaller tasks. You will feel like you're not getting anywhere if you make your goals too big. Start with something like updating your computer or gathering the supplies you will need for the day. Even if your task is large, make sure to break it up into smaller increments.
According to psychological studies, having a small "motivator" task will help increase your overall motivation for the day and will make you feel like you are making fast progress.
Delegate Work
Make sure to delegate different tasks to your employees. This requires keeping reasonable control over your workforce to keep productivity going smoothly. Jobs will be done quicker if every employee is assigned a smaller part of the larger job.
If you already maximized your workforce productivity it may be necessary to outsource some work to other companies.
Avoid Distractions
It may be tempting to have your phone by your side at all times. After all, your business relies on communication. However, it may actually pay off to turn off your cell phone. Recent studies in the field of psychology have revealed new (and rather frightening) information about cell phones and productivity. Simply having your cell phone within view can lower your IQ by up to 20 points.
Avoid using social media during work hours. If you need to make a business post do it after work hours.
Maximize Your Time
Treat your time preciously. Look for things that are going to increase business revenue and focus on that, but don't neglect the quality of your business. Make time for meeting clients, marketing, and trade shows. These things will help grow your business in the long run.
If you are looking to increase your profit from doing a trade show I would recommend using ExpoMarketing to help you build quality trade show displays. ExpoMarketing will work with you to create a one-of-a-kind professional trade show booth designed for your business.
Track Your Progress
Sometimes just seeing your progress in a chart is enough to keep you motivated. Use an app or computer software to regularly update your business progress. Keep track of your finances by using software. There are many programs that can be found with a simple online search.
Stay Motivated
Building a successful business is a difficult and stressful adventure. Make sure you take time to wind down and don't overwork yourself.