Why Premium Baby Formula Can Help Babies With Growth And Immunity
This post may contain affiliate links or I may have received the product free in exchange for my honest review. See full disclosure for more information.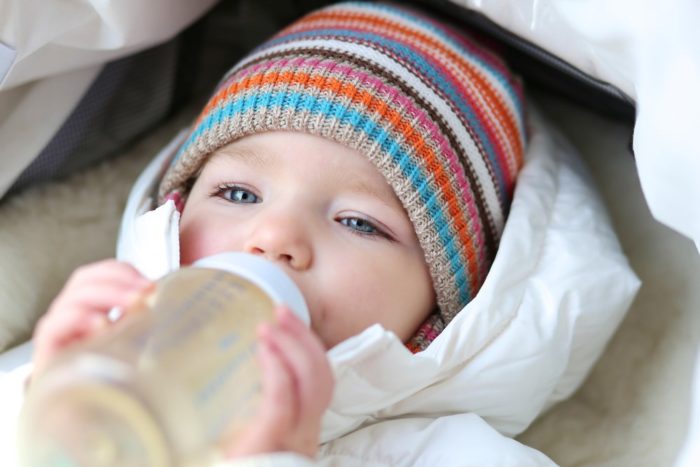 When you have a baby, you want to give your little one the best advantages and the absolute best start in life that you possibly can. A large part of a baby's growth comes exclusively from what you feed him/her so, of course, when it comes to choosing the best nutrition for your baby you are going to consider all the options. Premium baby formula is something that offers some key advantages for your child.
There are a number of different reasons why parents would choose to go with formula over breast milk. Some mothers have problems with breastfeeding, while others have problems with fussy babies. A huge advantage of baby formula is the research that goes behind it so you can be sure that years of testing has developed the proper nutritional requirements.
Keep reading to learn about some of the reasons why premium formula can help your baby in a variety of ways.
Developing An Advantage In Life
There are a lot of ways that you can give your child a head start in life, and providing them with the best nutrition possible is a great place to start. Premium baby formula gives your child a huge variety of vitamins and minerals that ensure proper growth and development. You can rest assured that anything that may be lacking in your little one's diet will be covered with a premium baby formula.
Your baby is going to need your help with development at all stages, especially when they are so young. By taking the time to research the different baby formulas on the market and choosing the best for their particular needs, you can give them as much of a boost as possible.
Keeping Baby Healthy And Happy
Strict regulations have ensured that baby formula has to meet very high standards before it can be sold and consumed. Breast milk is not going to be the same all the time, as it depends on many factors involving what the mother has consumed. A mother's diet and any illness can pose certain risks to breastfed babies. By feeding your baby with formula the entire time, you can guarantee that they are getting the exact same health benefits and nutrition out of every single bottle. You can rely on the formula you are feeding your baby, after all, their health is the most important thing in the world.
Building Immunities
Another major issue you will worry about as a parent is your child's immune system. Nothing is more important than keeping them safe from disease and illness. While breastmilk is known to have natural immunity boosting properties, it isn't as consistent as formula. A big advantage to choosing premium baby formula is that these immunity boosting properties are not fluctuating, and your baby is getting a steady stream of what their immune system needs to prosper. Consistency is key with everything in life, so formula really makes sense.
You Are Allowed To Have A Break 
Let's face it, we all have times where we just want to relax and do absolutely nothing. Baby formula not only provides all the health, development, and immunity benefits, but it is also very convenient. It allows for someone else other than mum to feed the baby leaving you the option of getting a babysitter and taking a well-deserved break without having to worry about pumping or expressing milk beforehand. This may not be the biggest factor in your decision, but there will be times when you will be thankful for how easy formula is, compared to breastfeeding.
Do What Is Best For You And Your Baby
When it all comes down to it, the choice is up to you, the parent. Your child is not able to take care of themselves and rely solely on you, their parent. Whether you choose to breastfeed your child, or you choose to feed him/her with premium baby formula, it is what you think is best for your child that matters. There are so many advantages to using formula, especially the premium varieties, that it is wise to find out as much as you can. If you do what you think is best, your baby will be well taken care of.