Why You Should Start Using Meal Kit Delivery Service
This post may contain affiliate links or I may have received the product free in exchange for my honest review. See full disclosure for more information.
Meal delivery services are quite common these days, and they offer more than pizza delivery. Nowadays, food companies strive to deliver proportioned meals accompanied by the meal plan, ingredients, and the preparation plan. Subscribing to a meal kit delivery service saves you the hassle for recipe hunting and the time spent shopping for groceries.
The delivery services provide you with a variety of options to choose from their websites. However, the million-dollar question is, should you start using a meal kit delivery service or not? Choosing the right and delicious meal to prepare for your loved ones is hard, especially after a long day of work. Not to forget that meal preparation requires planning, grocery shopping, and cooking, all of which is tiring and time-consuming.
That is where the meal kit delivery service comes in handy. It helps you overcome the constraints that come with home cooking. A meal kit subscription is convenient and allows you to enjoy fresh and nutritious food always. Still not convinced? Here are five reasons why you should start using meal kit delivery services.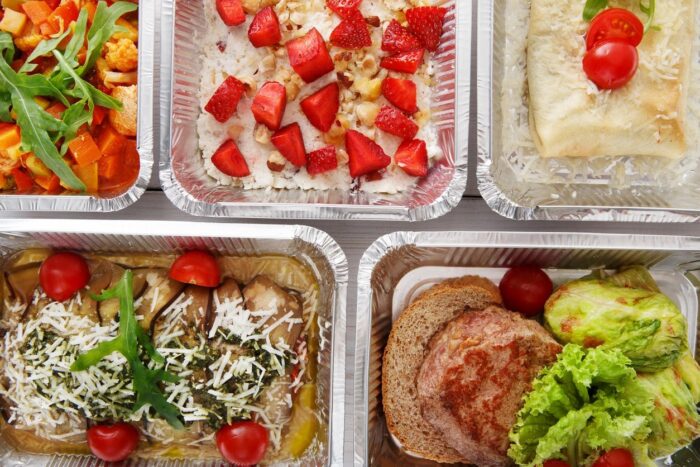 Offer You Exciting Meal Ideas
You may love cooking for your family but doing it daily makes it feel tedious. It's easy to repeat the same quick meal recipe, especially when you feel too tired to prepare for a different meal. A meal delivery service addresses the issue of having the same dinner over and over again by providing you with variety. By subscribing to the service, you get a chance to try new flavors and cuisines from different parts of the world.
Timesaving
Some of the tasks that consume a lot of time in meal preparation include:
Planning
Grocery shopping
Preparation
Meal kit delivery services take care of these processes and provide you with highly nutritious recipes. Most recipes take 30-45 minutes of cooking time, making them helpful if you're new to cooking or find it intimidating.
Eliminate the Need to Rely on Fast Foods and Take Out

Ordering fast foods and take out seems convenient when you are on a tight schedule. When that is somehow true, these foods are not as healthy as they are mostly junk. Instead, consider a meal kit delivery service that aligns with your dietary needs. The kit provides you with enough calories as they use high-calorie ingredients. Besides, you can use the right sodium, sugars, and oil portions by cooking your food. That is unlike ordering fast foods or takeaway food, which doesn't take these factors a consideration.
Allow You to Try Healthier Foods
Trying a meal kit delivery service is an excellent opportunity to embark on a plant-based diet, keto, or any other healthy diet you have alway wanted. Meal plan kits are available for different dietary plans, making it easy to change your eating habits.
Most of these meal kit plans are prepared by nutritionists, dietitians, and food experts who understand your diet needs. These experts use succulent, delicious, and satisfying ingredients in their meal plans. By choosing a meal kit delivery service, you are assured that every meal is rich in your nutritional requirements.
Cost-Efficient
Using a meal delivery service saves you the cost of commuting to the supermarket, grocery store, or wherever you go for grocery shopping. Think of the time you spend looking for the right ingredients, parking your items in the shopping cart, and lining up to get served. The meal kit delivery service takes care of all this, leaving you with enough time to relax. You can also use this time to catch up with any remaining assignments.
Also, ordering fast food or going for a meal in the restaurant is more expensive than cooking your meal. Eating out at a restaurant costs a minimum of $200. The meal kit delivery services are not meant to substitute eating out, but they reduce the frequency.
Meal kit delivery services help you save money by offering coupons and extraordinary deals once you sign up for the services. As you continue using the services, you can take advantage of various meal plans and the available offers to save on cost.
Bottom Line
Subscribing to a meal kit ensures you always serve your family with a nutritious diet on every meal. When this may not be suitable for you and your loved ones, if you are picky eaters, it minimizes the number of times you serve them fast foods. By using a meal kit delivery service, you get an opportunity to perfect your cooking skills and try dishes from various parts of the world.
Even when using these meal plans, you need to understand that they do not eliminate the prep time. Some meals will require you to do some tasks such as cleaning and chopping the ingredients. But if you are willing to start serving your loved ones with healthy meals, the time is worth your while.