This post may contain affiliate links or I may have received the product free in exchange for my honest review. See full disclosure for more information.
The roof is one of the most troublesome parts of your house. It can easily be damaged, it requires regular maintenance and climbing on it can also be very dangerous. If you also consider the fact that contractors ask a lot of money for repairs, it's obvious that this area can cause a real headache.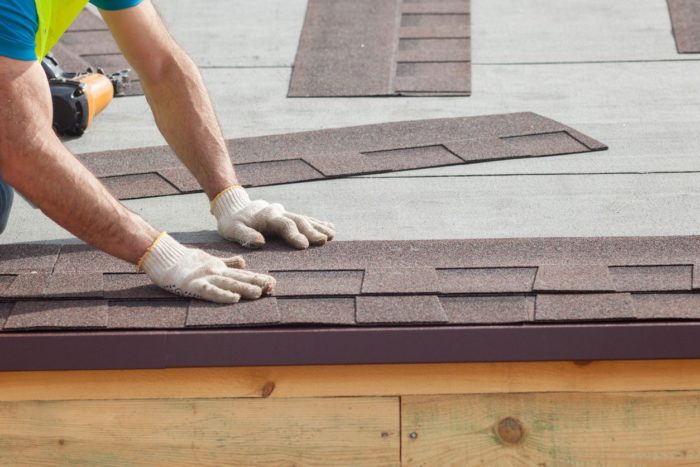 But it doesn't have to be so.
The roof can be kept in a good shape without investing too much. But, you're the one who will have to fix it. In order to help you with that, we've created this short article point out the 5 best roof tips that don't require too much money.
Read on!
Buying according to needs
One of the main reasons why people encounter lots of issue with their roof is because they used a bad material for it. What do I mean by that? Specific materials are ideal for particular climates. Also, popular roof products such as asphalt shingles are very prone to damage. On the other hand, certain roofs can last for decades. If you want to reduce your future repair costs, make sure to buy according to your location. You can also invest in more durable materials. While this might seem expensive at first, it will pay off after a while.
Not having too many trees
During strong storms, surrounding trees and branches can cause lots of damage to your roof. This is why homeowners should never plant trees near their house. However, if you already have one and you don't wish to remove it, make sure to trim branches regularly. Branches themselves can cause damage but they also increase the amount of leaves that will fall on the roof. These leaves commonly lead to clogging and can be a big issue if you're not careful.
Removing debris from gutters
Debris can cause all sorts of issues. First and foremost, it clogs gutters preventing rainwater from running properly. Instead of ending in the sewers, it will start running down your home and affecting the integrity of your home. Furthermore, this increases the overall amount of humidity and can quicken the formation of algae and mold.
Test your shingles for damage
After every big storm, make sure to climb on the roof and check the state of shingles. They tend to become loose after a while so its best if you try them out. Pay special attention to discoloration, chipped or missing shingles. When replacing them, make sure to remove the problematic ones and also test other in the surrounding. Troublesome shingles usually affect surrounding shingles so you might be forced to replace a much larger area than initially presumed.
Check the flashing
Besides shingles, flashing is another item that might be missing or be damaged. Flashing is positioned around the chimney and due to its angle, can be really problematic for maintenance. Same way you would test shingles, make sure to test your flashing. If its loose, make the necessary steps and use a new one.
There are lots of things you can do by yourself.
Proper roof maintenance mostly comes down to being proactive and addressing issues as they appear. But, you should also try to remove potential obstacles such as branches. The next time you have an issue with your roof, avoid calling a roofing company immediately. Instead, try to fix it yourself by following the tips in this detailed guide to roof repair and the tips given in this article. Good luck!
Author's bio: Do It Right Roofing is a Canadian company that offers roofing services in Vancouver, Delta, Burnaby and Coquitlam.