How to Avoid Traffic Accidents Abroad
This post may contain affiliate links or I may have received the product free in exchange for my honest review. See full disclosure for more information.
Taking a vacation abroad is on many people's bucket list. Exploring a new country is exciting and you are sure to have an amazing time, but if you plan to drive during your vacation, you could easily end up in a road traffic accident. You are also at risk crossing a road or taking a trip in a local cab or a tuk-tuk.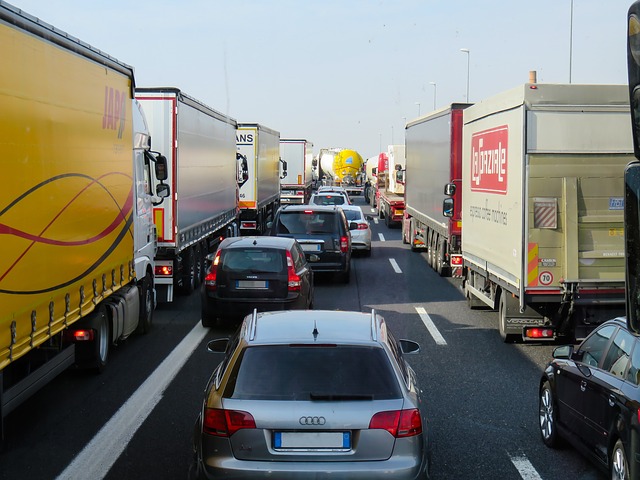 High-Risk Travel
Traffic laws and road signs are very different abroad and drivers overseas don't always treat other road users with respect. Your chances of being involved in an accident increase substantially when traveling abroad because you are unfamiliar with local roads and may not be paying attention to other road users. The odds are much higher if you visit a third-world country, where there are few laws of the road and anything goes. Unfortunately, if you are involved in an accident, it will be very difficult to pursue a personal injury claim against the person responsible.
Personal Injury Claims
Personal injury trial costs can be anything up to hundreds of thousands of dollars. If you take your case to a US personal injury lawyer, you know your chances of achieving a positive settlement are high, but when the injury occurs because of a traffic accident in a foreign country, fighting for recompense is a lot harder. It may be a hit and run accident, or the local police may not even bother to charge the person with an offense.
Handy Tips
As you might expect, it is better to avoid being involved in an accident, so to help you out, here are a few handy tips to bear in mind on your next trip abroad.
Take out comprehensive travel insurance that covers all medical expenses before you leave. Cheaper policies may not offer sufficient medical cover. You need to know your insurance company will repatriate you in the event of a serious accident, or you could be stuck in a local hospital with sub-standard medical facilities for months.
If you decide to hire a vehicle, stick to reputable hire companies and familiarize yourself with the vehicle before you set off. Foreign cars have different controls and fiddling with buttons at a busy intersection is a high-risk maneuver.
Familiarize yourself with local road signs and laws. If you end up driving on the wrong side of the road, you are 100% guaranteed to have an accident.
Avoid driving in busy cities or areas where traffic levels are high. Rush hour in Bangkok, for example, is not a good place to take a rental car out for a spin.
Don't walk along busy roads at night. Drivers may not see you if street lighting is inadequate.
Don't drive under the influence of alcohol or drugs.
Avoid cheap or overcrowded motorcycle taxis, cabs, or buses in foreign cities, as they are an accident waiting to happen.
Pay attention to your surroundings and don't wander around with earphones plugged in.
It is impossible to avoid all accidents, but by following the above tips, the risk is much lower.