5 Tips For A Weekend In Birmingham
This post may contain affiliate links or I may have received the product free in exchange for my honest review. See full disclosure for more information.
If you're looking for a weekend escape that combines culture, history, shopping, and delectable dining, Birmingham, England's second city, is the perfect destination. With abundant attractions and activities, planning your weekend in Birmingham can be exciting and overwhelming.
To help you make the most of your short visit, we've compiled five essential tips to ensure an enjoyable and memorable experience in this vibrant city.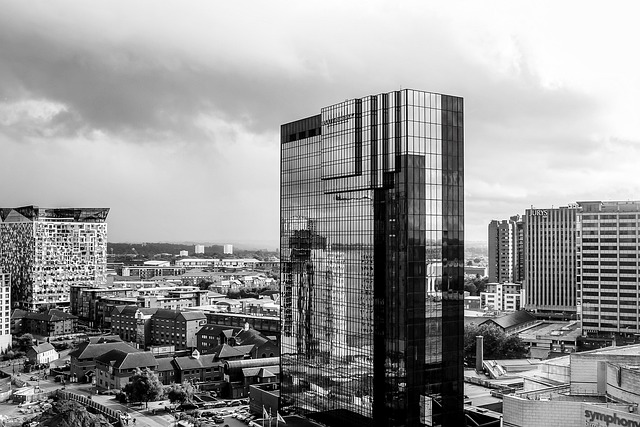 Plan Your Itinerary in Advance
Birmingham is a city bursting with things to see and do, so planning your itinerary in advance is essential to maximize your time. Research the city's top attractions and decide which ones align with your interests. Birmingham has something to offer whether you're into art and history or prefer shopping and entertainment.
One must-visit destination in Birmingham is the iconic Bullring and Grand Central. This bustling shopping complex is a shopper's paradise, with a vast selection of stores ranging from popular high-street brands to luxury boutiques. Take some time to indulge in retail therapy and explore the variety of dining options available to satisfy your palate.
Visit the Iconic Bullring and Grand Central
A trip to Birmingham wouldn't be complete without a visit to the Bullring and Grand Central. Located in the heart of the city, this shopping destination is an architectural marvel and a shopper's paradise. Step into the Bullring, a modern shopping center, and discover an array of retail options to suit all tastes and budgets.
The Grand Central, situated just above the Bullring, is home to the impressive New Street Station and offers an unparalleled shopping and dining experience. Stroll along the grand concourse and admire the stunning architecture before exploring the numerous shops and restaurants.
With countless retail options and an array of eateries, you can easily spend hours exploring these two iconic landmarks. Whether searching for the latest fashion trends or seeking a delightful dining experience, the Bullring and Grand Central have something for everyone.
Explore Birmingham's Cultural Scene
Birmingham's cultural scene is a treasure trove for history enthusiasts and art lovers alike. To immerse yourself in the city's rich heritage, make a point to visit the Birmingham Museum and Art Gallery. Located in the city center, this museum houses an extensive collection of art, historical artifacts, and archaeological discoveries.
Take a leisurely stroll through the galleries and admire works by renowned artists like J.M.W. Turner and the Pre-Raphaelite Brotherhood. Don't miss the impressive Staffordshire Hoard, a collection of Anglo-Saxon gold and silver artifacts that fascinates history buffs.
For an interactive and educational experience, head to the Thinktank Science Museum. This family-friendly attraction offers hands-on exhibits and fascinating displays, making it an engaging outing for visitors of all ages. Learn about science, technology, and the natural world through immersive exhibits and fun activities.
Wander Around Birmingham's Historic Landmarks
Birmingham is a city with a rich history, and there are plenty of historic landmarks to explore. One such site is the Birmingham Cathedral, an architectural masterpiece that showcases stunning English Baroque design. Take a moment to appreciate this spiritual landmark's intricate craftsmanship and peaceful ambiance.
For a unique glimpse into Birmingham's industrial past, visit the Birmingham Back to Backs. These restored 19th-century courtyard houses authentically look at working-class life during the city's industrial heyday. Join a guided tour to gain insight into the lives of the families who once lived here and learn about their challenges.
Dine at Birmingham's Culinary Hotspots
Birmingham is a melting pot of culinary delights, offering diverse dining options to satisfy every palate. Don't leave the city without trying the Birmingham Balti, a flavorful local dish that symbolizes the city's gastronomy. Head to the Balti Triangle, known for its authentic balti houses, to savor this mouthwatering specialty.
Aside from the Birmingham Balti, the city boasts a vibrant food scene with cuisine worldwide. Whether you're craving Indian, Chinese, Italian, or traditional British fare, you'll find many restaurants and eateries to suit your tastes.
To ensure a convenient and comfortable stay during your weekend in Birmingham, explore the various hotels in Birmingham. Whether you prefer luxury accommodations or budget-friendly options, Birmingham offers a range of hotels to suit your needs.
By following these five tips, you're sure to have an incredible weekend exploring the vibrant city of Birmingham. Embrace the culture, history, and delectable food as you make lasting memories in this dynamic city. Happy travels!