5 Useful Tips For Preventing Road Accidents
This post may contain affiliate links or I may have received the product free in exchange for my honest review. See full disclosure for more information.
Road accidents often result in severe injuries and life-threatening health issues which is why experts strictly advise the need to adopt safe driving habits, especially when you've got passengers along. It's important to be vigilant during driving because any recklessness can pose a threat to the life of others on the road. I have compiled a few tips that will help avoid road crashes. Let's take a look: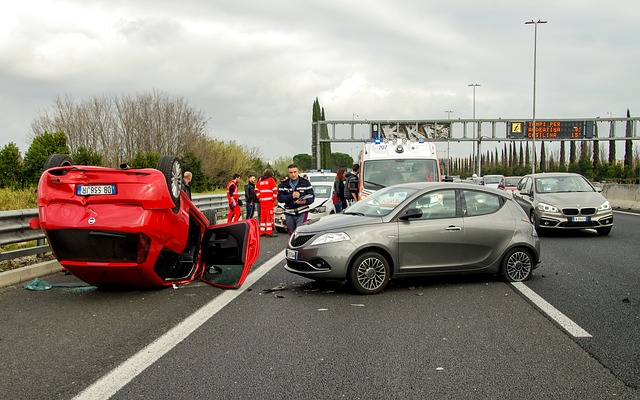 Keep Your Vehicle Well Maintained
Most accidents occur due to a flaw in the vehicle like a bad engine, a flat tire or a fuel spill. This happens due to the ignorance on the driver's part as they fail to pay attention to the proper upkeep of the car. It's vital to have your vehicle in perfect working condition. Get a thorough examination by your mechanic regularly to make sure different parts like transmission, suspensions, battery, brakes, and engine are working appropriately. A faulty exhaust system or a bad battery can have you run into a nasty car accident. For such situations, I advise you to consult a legal expert specialized in traffic law like Prime Lawyers to handle matters suitably.
Use Telematics Devices
Ask your insurance company to provide you a Telematics device which monitors how well you drive. It's a popular thing these days with various insurance firms offering discounts on policies to car owners who drive well. Using such a device can give you a lucid idea of your driving habits, your strengths, and key areas of improvement. Review the analytics from this device to find out how to best hone your driving skills. The feedback from such a handy monitoring system can help you improve your driving abilities, thus avoid any car accidents.
Avoid Drunk Driving
Whether you're driving off for a regular trip into town or to an exotic destination for summer vacation, make sure you're not driving with alcohol in your body. Drinking alcohol before driving is considered highly unsafe and can also lead to potential penalties. Drinking can largely influence your ability to think rationally and can impact concentration. Because driving, these days, require your complete focus, any lag here can be disastrous. Do not drive if your Blood Alcohol Concentration level is over the recommended limit.
Steer Clear Of In-Car Distractions
Experts and authorities are asking for a long time; never text or talk on the phone while driving. The police in all parts of the world have put serious fines on this violation. Talking and texting while driving result in numerous accidents every year. Use Bluetooth, Apple Carplay or Android auto for this purpose. I still recommend you do not take a call while driving. If it's necessary, park your car to the roadside, and then make a call. Avoid playing games, eating snacks and chatting with the passengers. Be more careful of the driving environment.
Put On Your 'Defensive Driver' Hat
I suggest that you use defensive driving tactics to avoid an accident. Look out for careless drivers and maintain a safe distance from them. Do not over-speed or change lanes too fast. Maneuver your vehicle only when you are sure, there is nothing coming from behind which can hit you.