6 Reasons to See Incredibles 2 This Weekend #Incredibles2Event
This post may contain affiliate links or I may have received the product free in exchange for my honest review. See full disclosure for more information.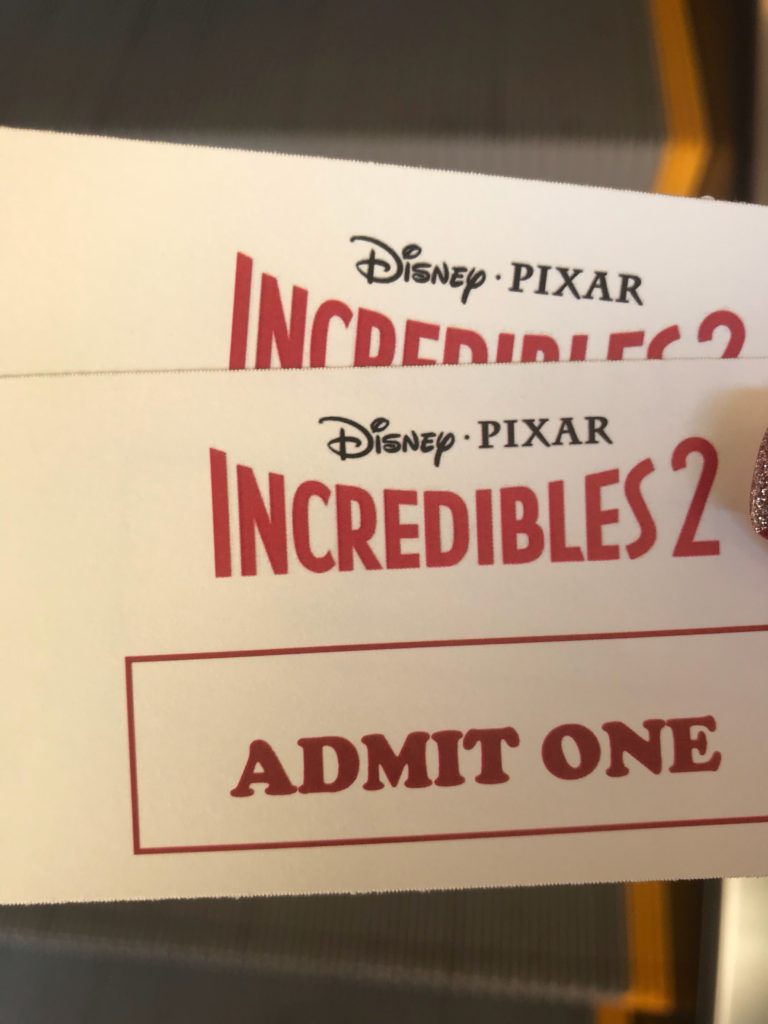 Today is the day. Incredibles 2 premieres in theaters nationwide! You can now have the opportunity to see what everyone has been talking about for weeks now. Here are 7 reasons why I recommend you see the Incredibles 2 in theaters.

Picking Up Where We Left Off 14 Years Ago
I am all about a great story, but I am also all about closure (of sorts). We left the Incredible family 14 years ago with an encounter with the dastardly villain, The Underminer!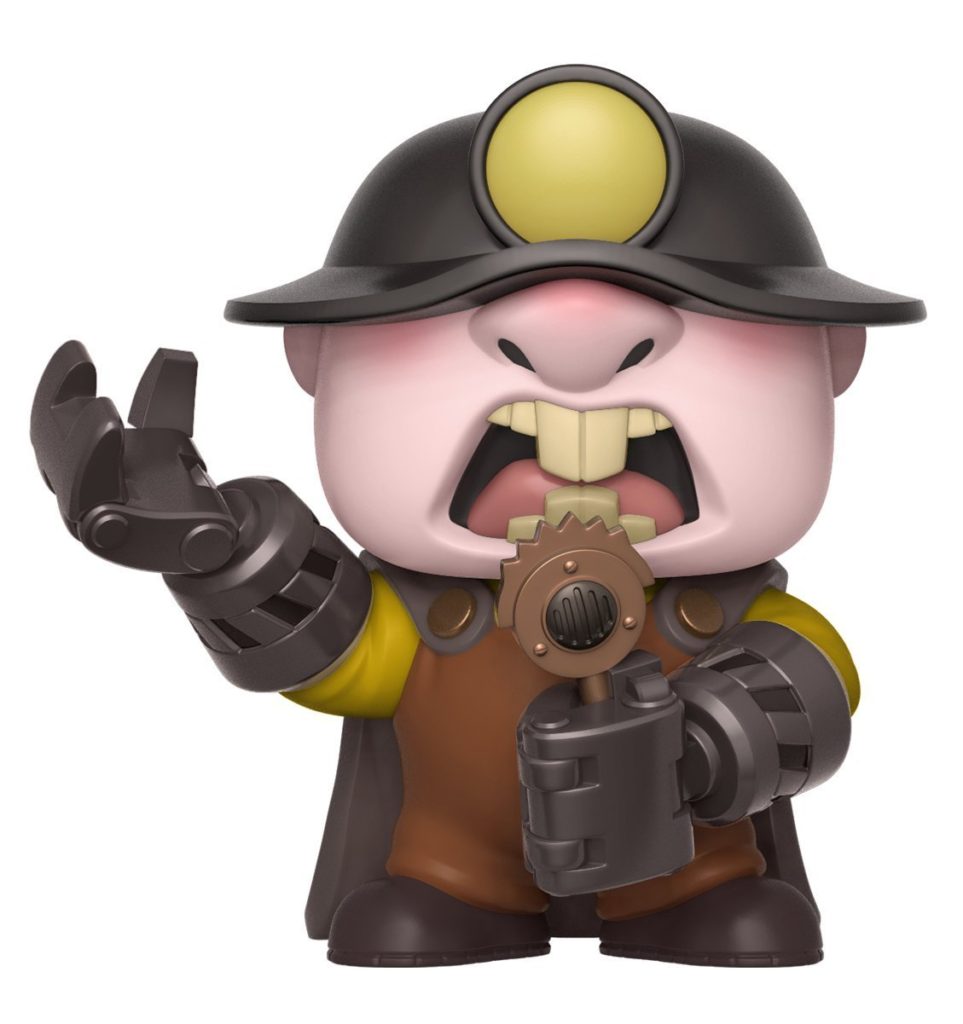 Watch as John Ratzenberger (A Pixar regular) takes Mr. Incredible (Craig T. Nelson) and Elasticgirl (Holly Hunter) into the depths of the city, trying to get away with as much cash as he can mine! Meanwhile, we step right back into that teenage, awkward moment and possible crush encounter with Violet (Sarah Vowell) and Tony (Michael Bird).  The movie ventures off into action-packed adventure that will keep you on the edge of your seat the entire show.
Modern Day Role Reversal
The original movie had a look and vibe that reminds me of a step back into the 50's. From the car models to the furniture, and everything in between, I loved how the original Incredibles had a very retro feel.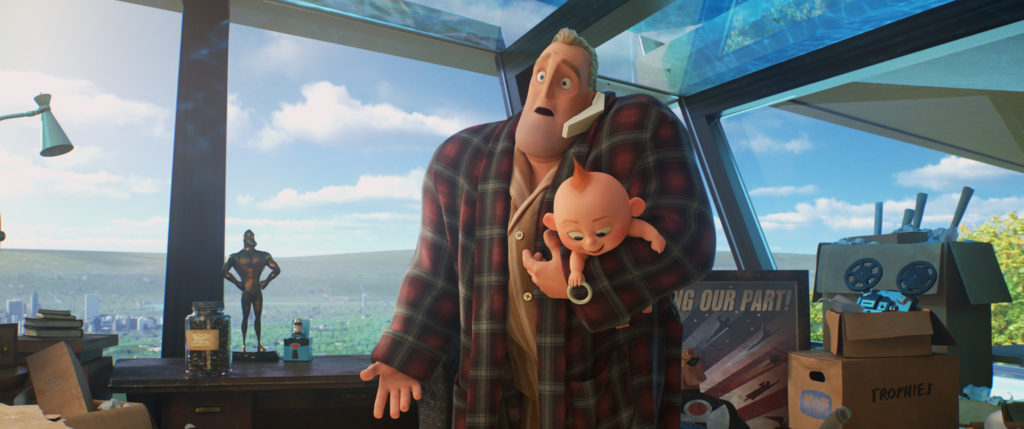 In Incredibles 2, we watch as Mr. Incredible takes on the roll of homemaker and caregiver to the kids, while Elastigirl goes out into the workforce.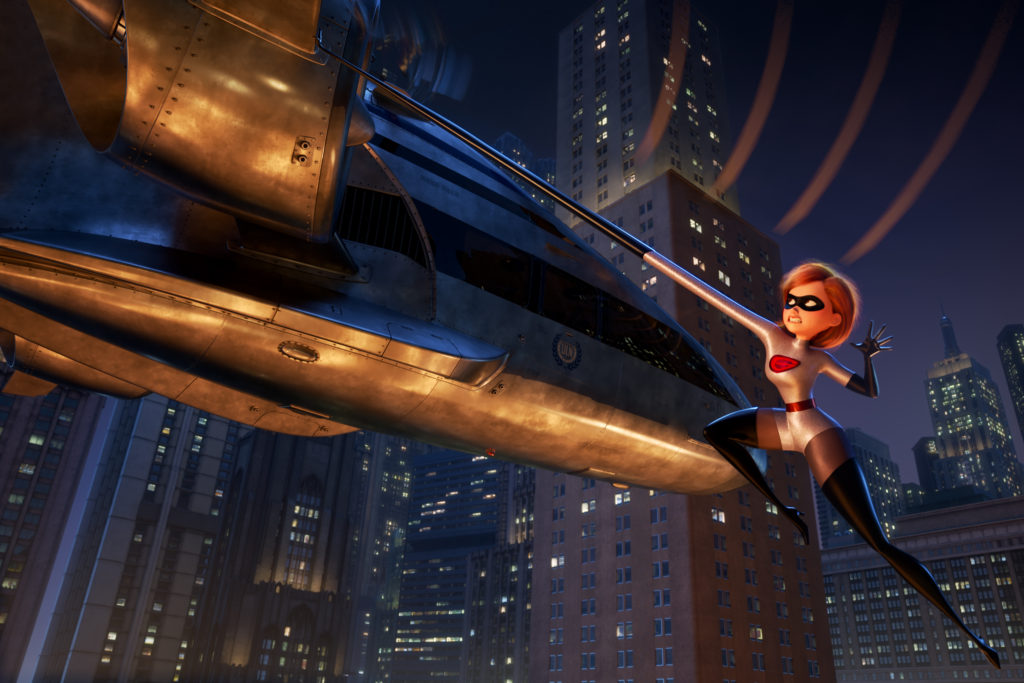 While I don't want to spoil the movie for you, I will tell you to watch how women with strong intelligence, strong will and passion dominate this movie. It was also comedic genius to watch Mr. Incredible managing the kids, the house and everything in between as a first-timer! (Check out that picture above, see any Easter Eggs??))
New Superheroes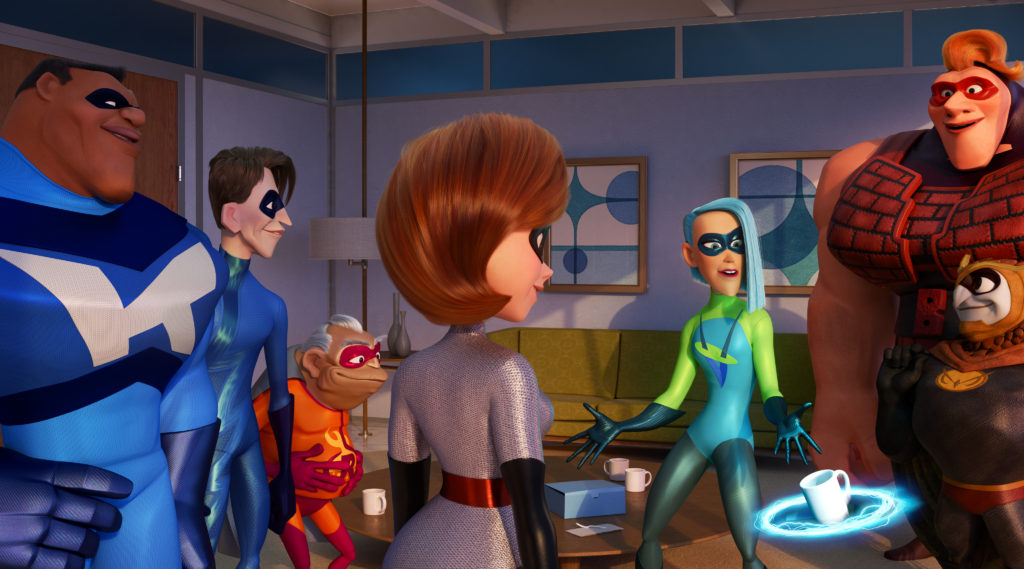 This movie introducing new superheroes that are also in hiding due to the ban. We get to meet some new and albeit, interesting characters like Voyd (Sophia Bush), Reflex (a personal fav) (Paul Eiding), Krushauer (Phil LaMarr) and more.
I really love how Voyd "fangirls" Elastigirl and how the dynamic of this relationship turns throughout the movie. My personal favorite was Reflux. He breaths fire from the depths of his gut! Talk about a super-duper power!
Jack-Jack (and the Raccoon)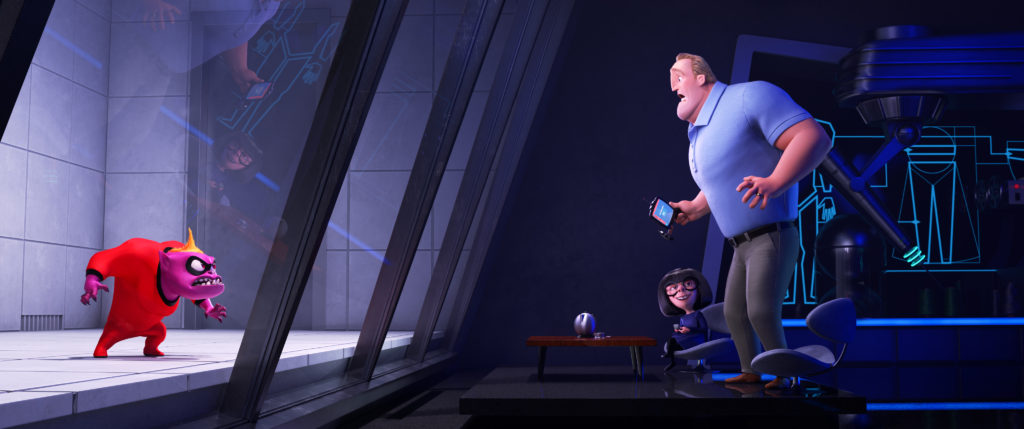 Incredibles 2 takes us more in-depth with Jack-Jack and how many powers he seems to have accumulated at such a young age. It is amazing to see how dad handles it and, especially, how Edna Mode reacts!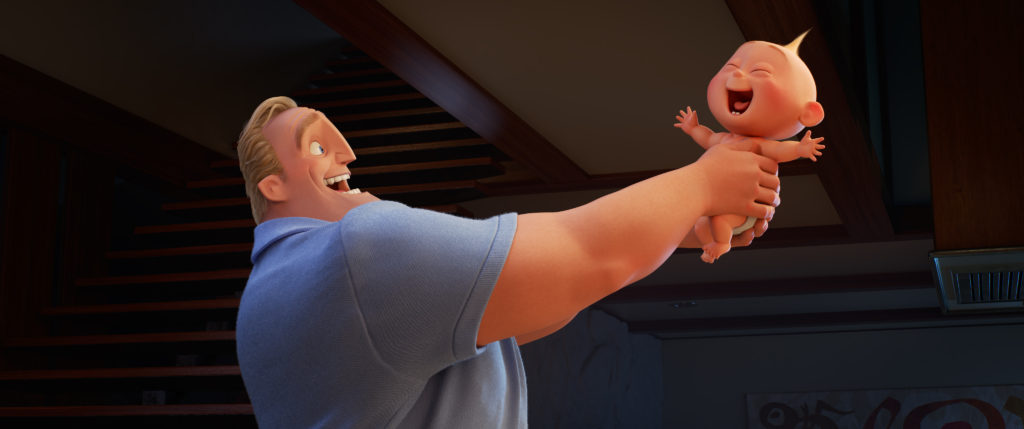 The scene with the raccoon and Jack-Jack stole the show for me. It was creative, entertaining and one of the funniest Pixar moments I have experienced. Jack-Jack really comes into his own, so to speak, in the movie and steals the show in many ways!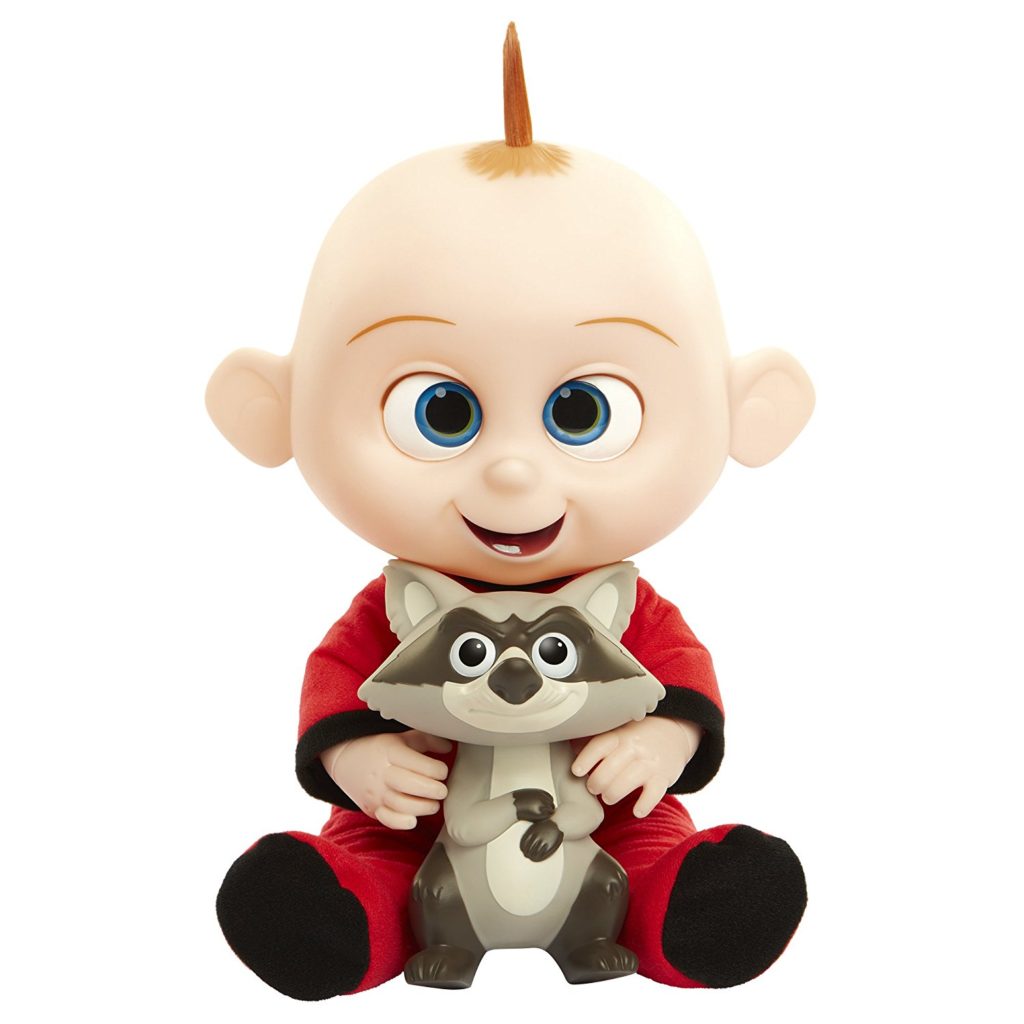 BAO the Pixar Short
Before the movie, you will have the chance to see an adorable short by the first female director at Pixar, Domee Shi!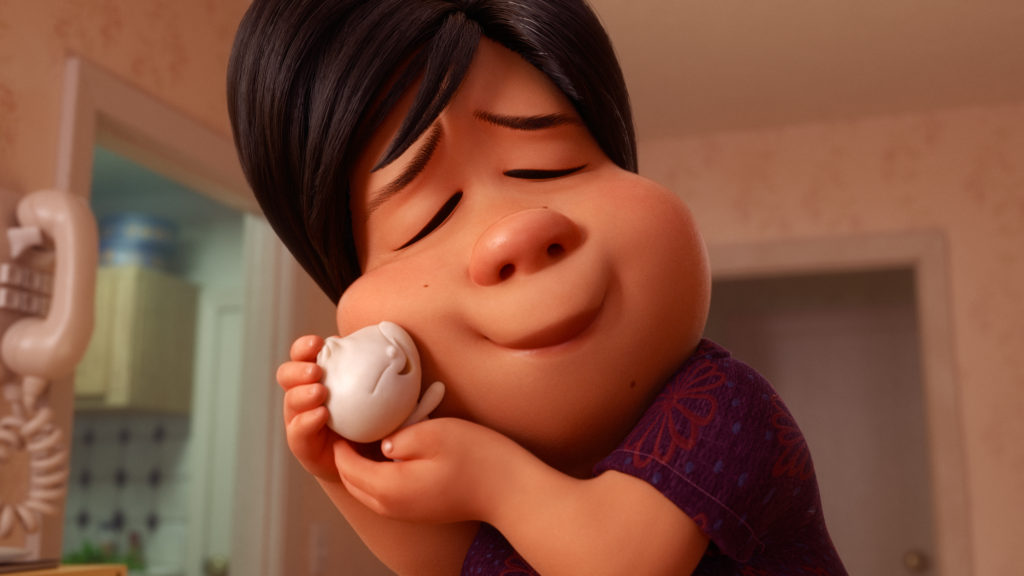 This short tells the tale of a mother, raising her 'Lil Dumpling and how it feels when they leave the nest. Read more on my interview with Domee Shi and Becky Neiman, producer for BAO.
Message for Today's Tech Addicts
You know, one message that kept resonating with me is what the villain, the ScreenSlaver represented. While I will not share many details about who the ScreenSlaver is or how they play a large role in the movie, the one thing you can know (spoiler free) is that the ScreenSlaver uses technology to hypnotize views.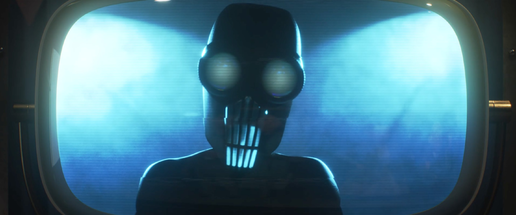 So many people today, really of all ages, seem to have their heads and eyes set in a hypnotic position always looking at their phones, tablets, gaming systems and computer screens. This new world of technology has taken away from personal interaction with others and I think that is a quality that should be restored in everyone.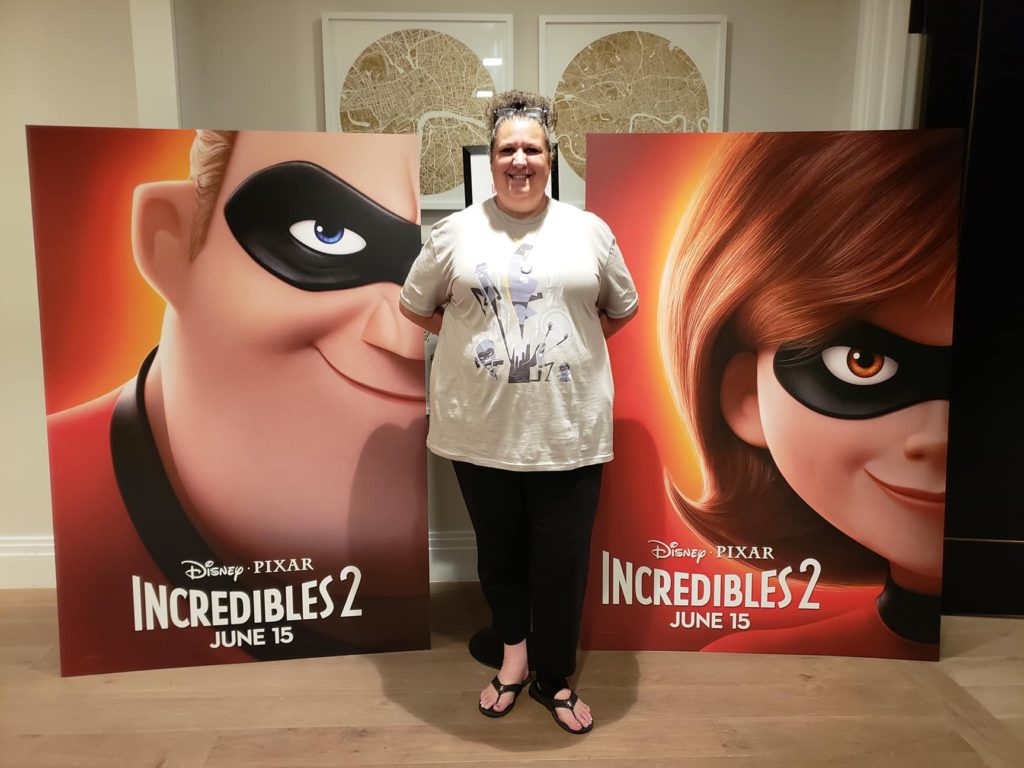 Incredibles 2 in theaters now! Edna Mode and I say "GET TO THE THEATER NOW!"
---
Get ready for an INCREDIBLE TIME!

ABOUT THE MOVIE
Everyone's favorite family of superheroes is back in "Incredibles 2" – but this time Helen (voice of Holly Hunter) is in the spotlight, leaving Bob (voice of Craig T. Nelson) at home with Violet (voice of Sarah Vowell) and Dash (voice of Huck Milner) to navigate the day-to-day heroics of "normal" life. It's a tough transition for everyone, made tougher by the fact that the family is still unaware of baby Jack-Jack's emerging superpowers. When a new villain hatches a brilliant and dangerous plot, the family and Frozone (voice of Samuel L. Jackson) must find a way to work together again—which is easier said than done, even when they're all Incredible.
Voice Cast includes Craig T. Nelson, Holly Hunter, Sarah Vowell, Huck Milner, Samuel L. Jackson, Brad Bird, Bob Odenkirk, Catherine Keener, Jonathan Banks, Sophia Bush and Isabella Rossellini
Here is the OFFICIAL Trailer!
In theaters on NOW, stay connected socially with Disney•Pixar's INCREDIBLES 2 for the newest film information and clips
 Facebook |  Twitter | Instagram | Website
---