7 Changes to Help You Manage Your Diabetes
This post may contain affiliate links or I may have received the product free in exchange for my honest review. See full disclosure for more information.
According to the American Diabetes Association, 1.5 million Americans are diagnosed with diabetes every year. While it can be a serious and potentially life-threatening condition, it is possible to live a full and long life with the right medical treatment, regular screening, exercise, and healthy habits. The key is to find a routine that you can stick to without feeling that your diabetes is dominating your life. If you have only recently been diagnosed or have noticed your condition worsening recently, here are seven changes you can make in your everyday life which should help you to manage your diabetes.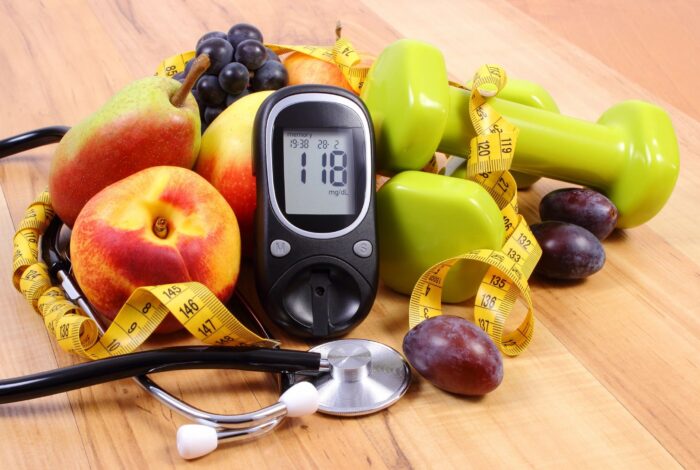 Eat a healthier diet
Food and drink are vital to managing diabetes as it has a direct impact on your blood sugar. It is important to eat a wide variety of fruit, vegetables, whole grains, and lean meat, as well as low-fat dairy. While high fat, complex carbohydrates, and sugary foods can be enjoyed in moderation, it is important to do so with caution and keep an eye on your blood sugars when you indulge.
Get or stay active
It is important to be active at all stages of life, but when you are diabetic, it has the added benefit of helping to lower your blood sugar, reducing the likelihood of heart disease, reducing stress, and helping you to maintain a healthy weight. You do not need to complete marathons or visit the gym every other day, but around 30-40 minutes of light exercise can make all the difference. Click here for the best exercises for diabetes.
Attend all your checkups
You need to attend all your medical checkups, which for diabetic people should take place at least twice annually. Doctors should be checking your average blood sugar, cholesterol, blood pressure, eye health, and your feet for any signs of ulcers or nerve damage.
Keep on top of your medication and supplies
Staying on top of your diabetes requires planning and forethought, so it is worth stocking up on all the supplies you need for diabetes care, such as testing supplies, continuous glucose monitors, test strips, lancets, and insulin pumps. It is also important to remember to reorder in advance or have set up a regular delivery to ensure you do not run out.
Find ways to relieve stress
Stress can cause blood sugar levels to rise, and when you are under a lot of pressure, anxious, or worried, you are more likely to let your self-care (including medication, diet, and exercise) fall to the bottom of the list. While it is not always possible to avoid stress, you can take steps to alleviate its symptoms, such as indulging in a favorite hobby, breathing exercises, getting a massage, or practicing yoga.
Quit smoking
It should not be news to you that smoking is bad for your health, but if you also have diabetes, smoking becomes an even more dangerous habit. Diabetic people are more susceptible to blood vessel disease, heart disease, stroke, nerve problems, kidney disease, and eye disease, and smoking not only increases their risk but also makes it harder to remain being active.
Limit your alcohol intake
While alcohol does not have to be completely off the menu, it is important to be cautious as it can make it harder to manage your blood sugar level. According to the American Diabetes Association, diabetic men should only have two alcoholic drinks per day, and women should limit themselves to just one.