Some of the best ways to quit smoking in 2017
This post may contain affiliate links or I may have received the product free in exchange for my honest review. See full disclosure for more information.
Smoking is a vice that shouldn't be taken lightly but unfortunately we do so anyway. Although its effect is not immediate and visible like in case of some other vices, it still does an irreparable damage to your body.
As you can presume, cigarettes have a similar effect as other addictive substances stimulating pleasure areas of our brain.  But this isn't the only reason why people cannot quit smoking.
Smoking is a vice that children adopt the soonest. It normally appears in elementary and high school. This long habit of smoking doesn't only affect our brain but it also affects other daily activities. You get used to doing various things while smoking. Smokers start associating normal daily stuff such as eating or drinking with smoking. This intertwined effect makes it that much harder to quit when we try to do it for the first time.
Luckily for you, there are some actionable tricks you can use to quit this vice. Keep on reading!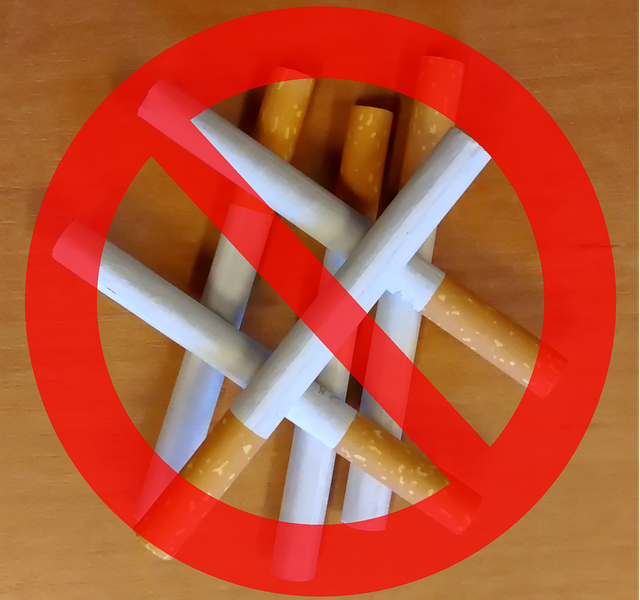 Having a positive mindset
Quitting any vice is mostly about having a positive mentality. If you start the process half-hearted without believing you can do it, your results will be limited and there is an increased chance you will relapse somewhere along the way. This also means you have to be in a good mood; it will be a hard battle and you will have to be 100 % in order to achieve it.
Don't be too negative if you relapse
You always have to consider your end goal and that is to quit smoking. Sometimes, people will relapse. This might happen once in a week or once in a month. No matter what, don't beat yourself about it. Sooner than later you will lose craving if you're persistent. One mistake should alter the course of the process. Instead, try to continue on as nothing happened.
Think about stress
For most smokers, the process of quitting can be really stressful. It goes against things they're used to do and this can pose quite a big limitation. In fact, most people see cigarettes as a way to relieve this stress. When such a situation occurs, allow yourself to smoke a cigarette. This is important during transition period as most smokers use cigarettes to relax. Without having such a release you will get stressed even more which probably can cause you to stop the process altogether.
Substitutions
Different people have different opinions when it comes to substitutions. To tell you the truth, they are not ideal; still if you have trouble quitting,it is better to turn to vaping or smoke e-cigarettes on e-juice than to continue poisoning yourself with nicotine. They are also good for previously mentioned situation where you need to light one. In that regard, they are an ideal compromise.
Healthy life
Smoking is basically a very nasty habit. If you wish to get rid of it, you shouldn't only focus on smoking itself; you should smoking on other activities in general. Getting out of the house, walking, exercising or doing something that is good for your body is the best way to quit smoking. First of all, you are having less chance to smoke or get in touch with cigarettes. Besides that, such practice will have positive impact on your organism and in time, cigarettes and nicotine will become disgusting as it will be increasingly harder for you to process them.
Get support from friends and family
We often think that in order to quit a vice, you need to implement various measures that will prevent you from reaching and using cigarettes. We think that this is something that directly and solely affects you and thus, it is your responsibility to eliminate it. This isn't completely true. Vices are something that affects whole family and as such, I am certain that other members would be more than willing to assist you. Get support when needed, tell others to prevent you from smoking when you pick up a cigarettes and try to communicate when you're having issues not relapsing. This might prove to be just the right support system you need.