Chicken Breakfast Casserole Recipe using Chick-fil-A Chicken Nuggets #CFAMoms
This post may contain affiliate links or I may have received the product free in exchange for my honest review. See full disclosure for more information.
I am a true lover of all things breakfast.  I can eat breakfast three times a day, if given the chance.  As part of my ambassadorship with Chick-fil-A, I was challenged to think outside the box a bit and create a few recipes using items right from their catering menu.
I started by picking up my order of Chick-fil-A Chicken Nuggets, thanks to my friends over at CFA Houston Road.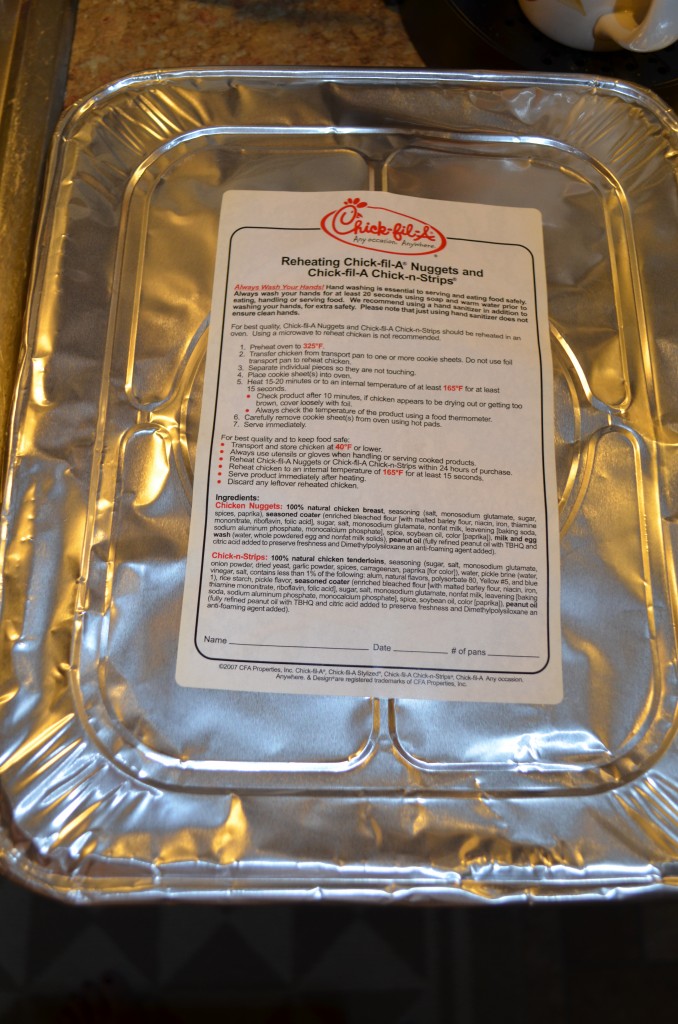 Here is everything you will need to create this tasty dish:
25 – Chick-fil-A Chicken Nuggets (sliced into smaller pieces)
9 – Large Eggs
6 oz. – Shredded Cheddar Cheese
1.5 cups – milk (I used 2%)
5 – Slices thick sourdough bread (this absorbs the liquid better and makes the casserole thicker)
Salt & Pepper to taste
Start with a 9×9 baking dish (glass or coated) and spray generously with cooking spray. Tear the bread into long pieces and cover the entire bottom of your pan.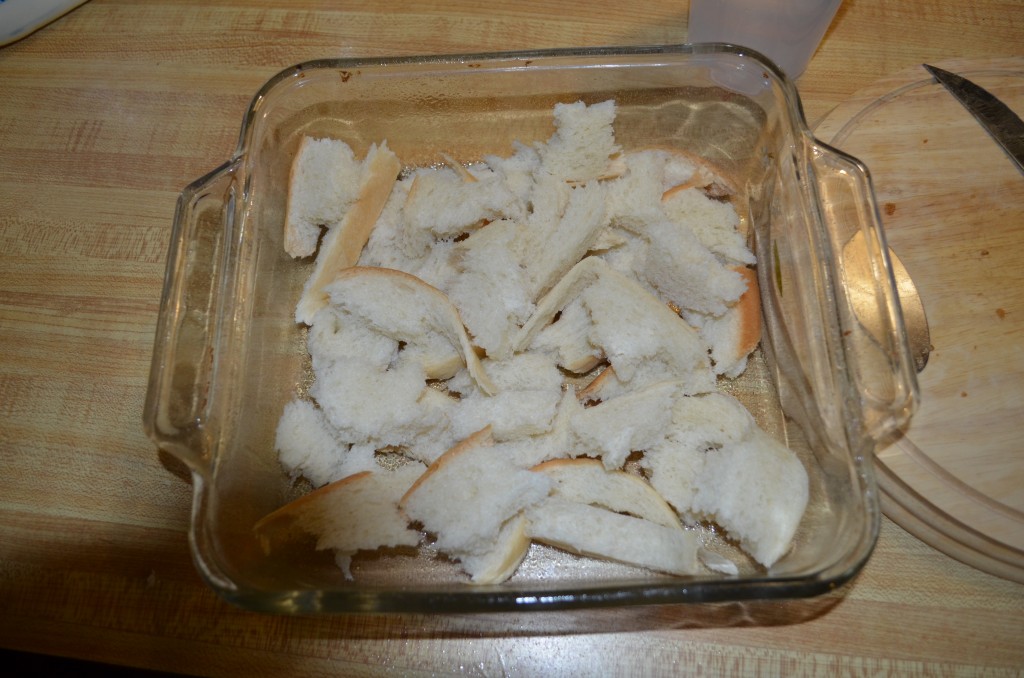 Slice your chicken nuggets and set to the side.  Next, in a large mixing bowl, add your eggs, milk, cheese, salt & pepper, blend thoroughly.  Add the sliced chicken to your mix.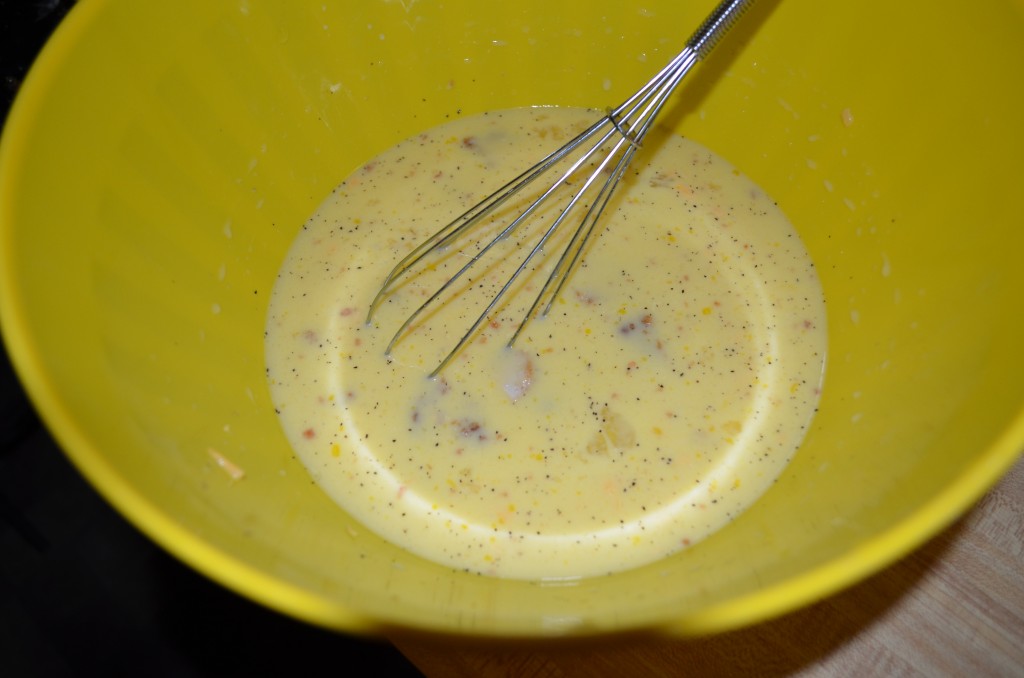 Pour entire mix atop the bread in the pan.  Place a piece of foil over the pan and set in the fridge overnight to soak and marinate.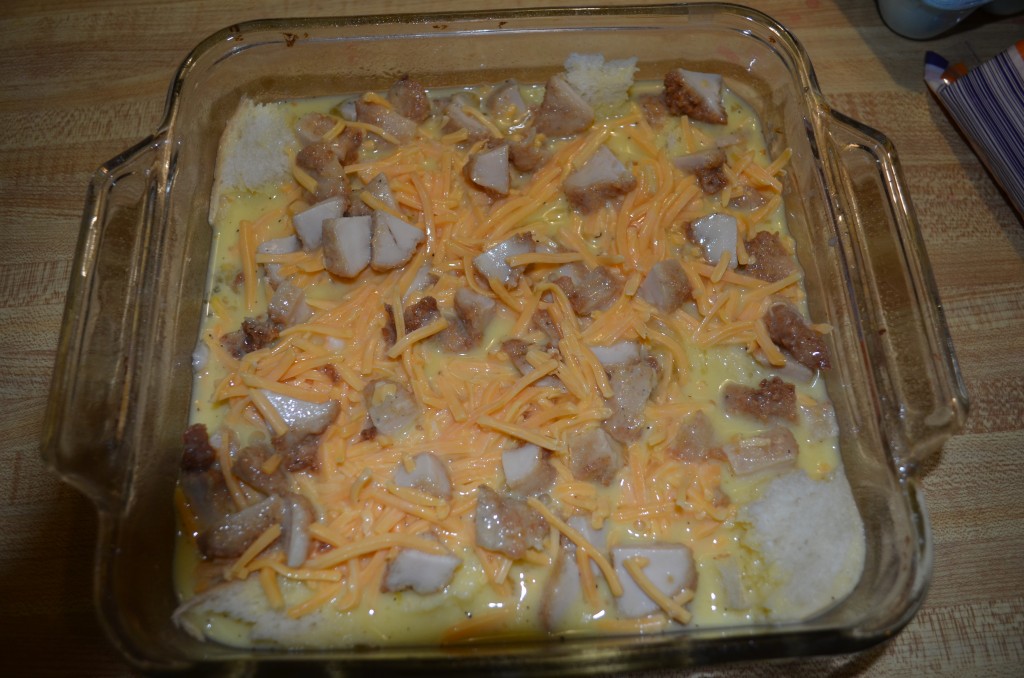 The following morning, remove the foil and bake in the oven at 350* for 45-60 minutes.  Once the chicken and cheese are a golden brown on top, place a toothpick in the center.  If the toothpick comes out dry, the center is cooked and the casserole is ready to serve.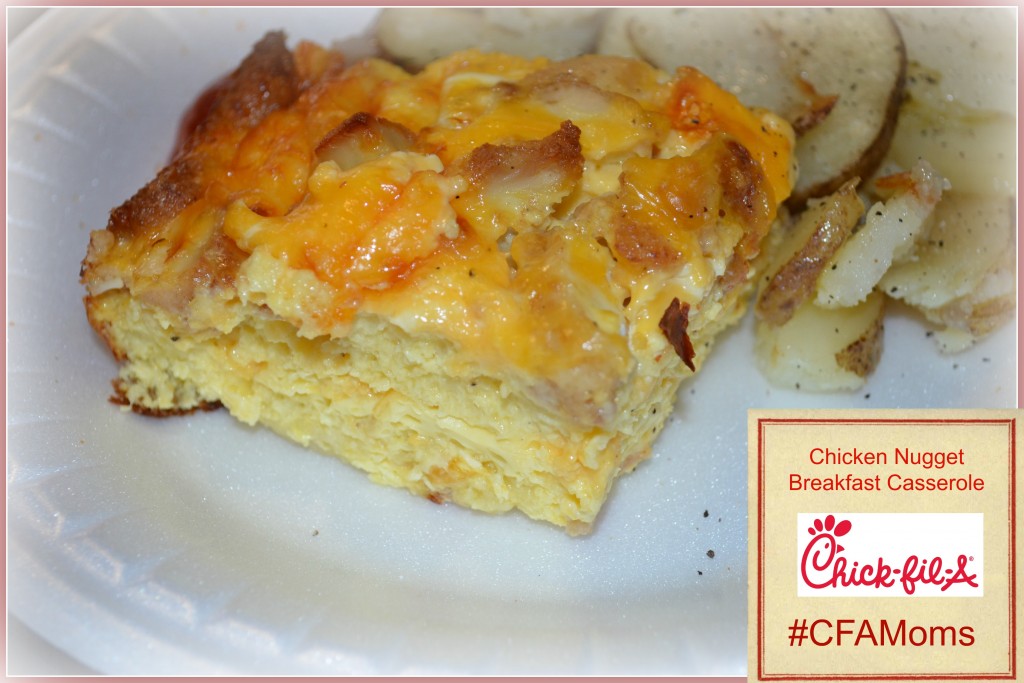 I roasted some potatoes and served with the breakfast casserole.  This dish is delicious, easy to make and will provide something new and different your family will love.  The best part was using the Chick-fil-A nuggets to give it a unique and wonderful flavor.