Don't Let Your Holiday Get Ruined Because You Didn't Plan
This post may contain affiliate links or I may have received the product free in exchange for my honest review. See full disclosure for more information.
Holidays are a great opportunity to have some fun with your family or get some much-needed 'me time.' However, despite the best laid plans, there's a lot that can go wrong with an adventure like this. That's why it's important to explore what you can do to ensure that you have a great time on your next holiday. One of the best ways to do this is to make sure that you think about planning the right way. So, let's look at all the different elements of your holiday that you need to plan and prepare to ensure that you have a fantastic time.
Pexels CCO License
Always Do The Budget First
One of the first things you need to do before you book anything is work out how much of a budget you have to play with. This will give you an idea of the price range of holidays you can look at. You don't want to get your hopes up and find the most amazing holiday if you can't afford it. To work out your budget you will need to figure out your incomings and outgoings and then see how much you have left at the end of the month. You can then take this figure and put it into a separate account to save up for your next trip.
Holidays are not cheap so you will need to find out how much it is going to cost you so you can start saving. If you are going on a package holiday, these usually need to be paid in full around 90 days before you go away.
Figure Out Where You Want To Go
The next thing on the list is figuring out where you want to go. It can be quite the challenge to work out where in the world you want to visit next as there are so many possibilities. One of the things that you can do is think about the place in the world that you have always wanted to go, and see if it's feasible to head there. It might take you a while to save enough money to get to the point where you can go, but it will be worth it.
Or, if you don't want to wait to be able to afford your dream destination right now, then you need to come up with another plan. If you're really struggling to decide, then we recommend you use the globe method. To do this, you're going to need to get a globe, spin it around, and then put your finger on it to stop it. The rule is that where your finger stops, that's where you go. If you land in water, then you either spin again or head out on a cruise, and if you land somewhere you've already been, spin again.
Where Are You Going To Stay?
Something else you need to work out is where you are going to stay on your trip away. This will all come down to the type of holiday you prefer to go on. If you like your privacy away from other people and holiday-makers then you are better off going to a private house or villa. If you enjoy being around other people then you might prefer to stay in a hotel. You have have a browse at places to stay online and in holiday brochures.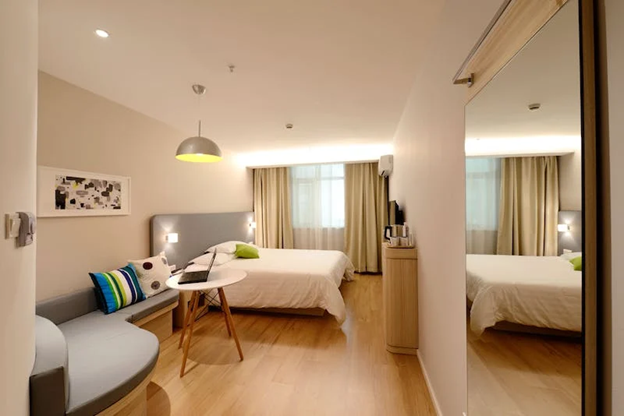 Pexels CCO License
Are There Any Special Events Happening?
Next, you should think about whether there are any special events on around the location that you are visiting when you are heading over there. This is important for a few reasons. First, you might want to make sure that you are planning your holiday to make sure that you are going to be there during these events. This will ensure that your vacation is far more memorable overall and that you don't miss out on different possibilities that you're going to love.
Alternatively, you could think about planning to avoid these events. This is a key choice if you want to make sure that the location isn't too crowded when you go to visit. That can be an issue and cause some people more stress.
In terms of the different events that you can think about exploring, there are a few to look at. For instance, if you are heading over during the festive season, then you're going to be able to explore events such as winter markets. Alternatively, if you are visiting in the middle of the summer, then you might want to think about looking at different musical festivals. These are always common during the summer season when lots of people are outdoors. Particularly in tropical locations.
How Are You Getting Around?
The final thing that you are going to need to think about is getting around in your chosen destination. If you can drive, then you might want to think about purchasing a vehicle that you can then use to get around when you are away. Or, you might want to look at the public trasnport options if you either can't drive, or if you simply don't want to.
The only thing that we will say to be wary of though is the fact that some public transport in other countries can be a nightmare to navigate. You're going to have to figure out what the best and most efficient way of travel is, and ensure that enough is allocated in the budget.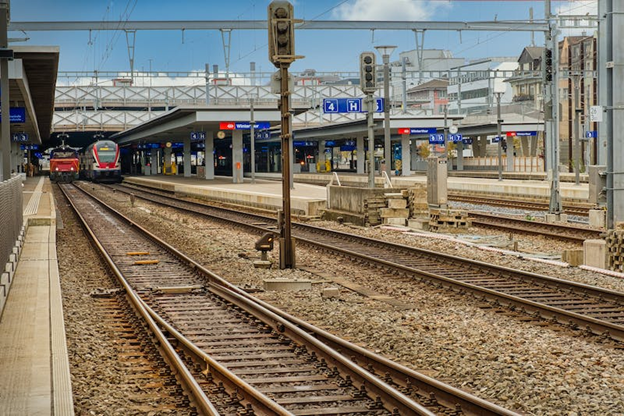 Pexels CCO License
We hope that you have found this article helpful, and now see some of the things that you should do to avoid letting your holiday get ruined, simply because you didn't take the time to plan. Too many people think that they can just wing it when they get there, but the problem with this is that it never really works. You always end up missing something, or things start to go wrong as you're not prepared. We wish you the very best of luck, and hope tha you manage to keep your holiday on track with these pieces of advice.