5 Top Tips To Prep For A Walking Holiday
This post may contain affiliate links or I may have received the product free in exchange for my honest review. See full disclosure for more information.
Considering a walking holiday – then here are five tips to prepare for one this summer or autumn.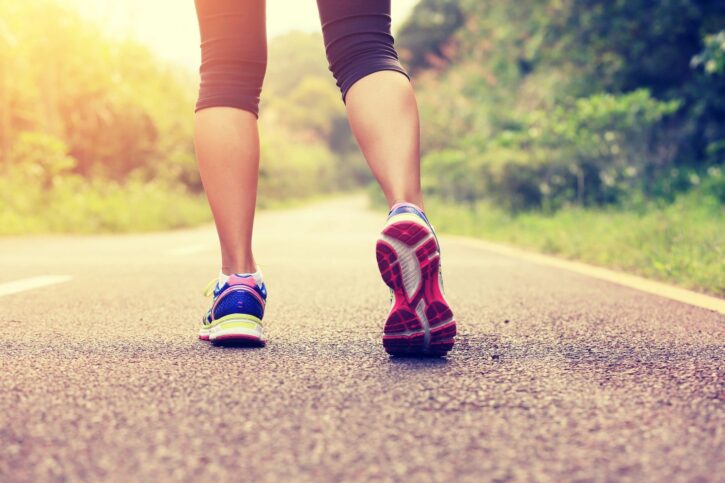 Get Kitted Up
You can check out the trip page and head on over to the 'budgeting and packing' section. That's where you will find some of the specific tips you should use while packing. Not only will you get some clothing recommendations, but also some equipment too.
For the majority of the walking trips you take with us, you won't need too much specialty equipment. However, if you plan on tackling one of the more challenging treks like the Kilimanjaro one, you will likely need some. For these, however, you can generally rent out equipment. The key thing you need along with you would be a good pair of walking boots. You need quality boots that you've already taken the time to break in. The last thing you want to do is wear brand new boots before you've broken them in. You also want to get yourself some quality breathable socks and wear a thin layer of fabric underneath to keep yourself from developing any blisters.
Gradually Get Yourself Used To It
One of the things you need to be doing when you are getting yourself prepped for this type of adventure is to gradually ease yourself into it. You want to get your fitness level up to par when you are heading out on this type of trek. The amount of preparation you'll need to engage in before the trip will all depend on the type of trek you are doing and the overall grade of difficulty. For the more challenging trips, you should be looking to head out on some walks to build up your stamina. Try to simulate taking the trip by bringing your loaded backpack with you. You also want to use the same boots you are planning on wearing for the real deal.
Tackle Some Inclines
You will likely find yourself having to go up some hills during your walking holiday. Because of this, you want to prep yourself for it. It can come out of nowhere and challenge you when you are on a walking holiday if you aren't prepared for it. You'll want to try to seek out some hills beforehand. A lot of people enjoy Scotland for this as the landscape is varied. St Andrews breaks are the perfect place to prepare – the landscape allows ample opportunity to explore but the terrain is vast and varied. This can give you a chance to build up the leg and core muscles that will be engaged during the incline. You can always go for stairs if you don't have a lot of hills nearby to train with. If you are used to going upstairs, you'll be able to tackle any hill. If you end up taking a trek on the Inca Trail, your body is going to appreciate the practice beforehand.
Get Some Snacks and Water
One of the things you absolutely cannot forget when you are going out on your walking holiday is a water bottle. You want to bring at least one reusable water bottle that you can use during your walks. You will want to use one that is reusable so you don't have to worry about adding more waste to the planet. We would recommend buying the Water-To-Go bottle which is a reusable variety that comes with an integrated water filtration system. This makes it much easier to get the water you need for your trek even if it's unclean.
You also want to try to bring along a lot of snacks for the trip. Ideally, you want to bring snacks that contain a lot of nutrients and carbohydrates for quick energy.
Get Excited
A walking holiday can be a great experience. While you do need to train for it to ensure you get through the experience unscathed, you should be having a lot of fun throughout the process. Try to make it as fun as possible. Also, don't wear yourself out before you reach your destination. Ensure that you get a lot of sleep before the trip.
All of our walking holidays are fun and they aren't overly challenging. However, you still want to arrive prepared for it. You'll need to ensure you are in good shape if you want to enjoy the experience to the fullest.