EaseUS System Go Back Helps Downgrade Windows 10
This post may contain affiliate links or I may have received the product free in exchange for my honest review. See full disclosure for more information.
Who has updated to Windows 10? I have. I immediately wished I could undo this update right away. I found it difficult to transition to the new Windows 10 and I lost data! Imagine my frustrations. My worries over what was lost, my inability to adapt to the new windows and then finding out some of my apps were not compatible. I began wishing I could turn back the hands of time and go back to my previous version of Windows!
Then I heard about EaseUS System Go Back. I dashed to my computer to look into this new product to help my system go back.  If you are having regrets over updating to Windows 10, you need to learn more about this! Let me tell you a little more about what EaseUS Go Back can do for your system.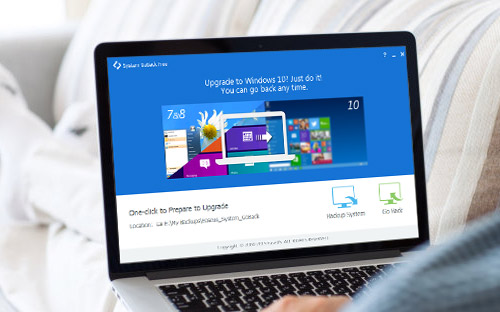 First this is FREE. It can help you protect your system against data loss during the update. If you are like me, wishing to turn back the hands of time and restore your previous version of windows- With Ease US System Go Back, you can do that! You can downgrade to  Windows 7/8/8.1 .  EaseUS System Go Back Free also restores apps, games and the operating system without a need for re-installation of apps or games!
Best of all, you can do all of this with one click. System Go Back is ready to protect your computer with 100% security! EaseUS has so many useful tools for home based computer users. From Free Back Up Solutions to paid system optimization and a variety of system restore tools for a variety of  operating systems.
I am really impressed with System Go Back. Of course windows has a rollback feature, but, did you know it expires after one month? That is why I highly recommend anyone using the Windows Operating System look into this free rollback tool.