Family Friendly Things to Do Near Phoenix
This post may contain affiliate links or I may have received the product free in exchange for my honest review. See full disclosure for more information.
Phoenix is a beautiful desert oasis. Known for its scorching summer temperatures and year-round heat, people often enjoy the indoors more than the outdoors. But with warmer temperatures most of the year, there is always something to do in this beautiful city. We've been to many places, but Phoenix is one of the most unique.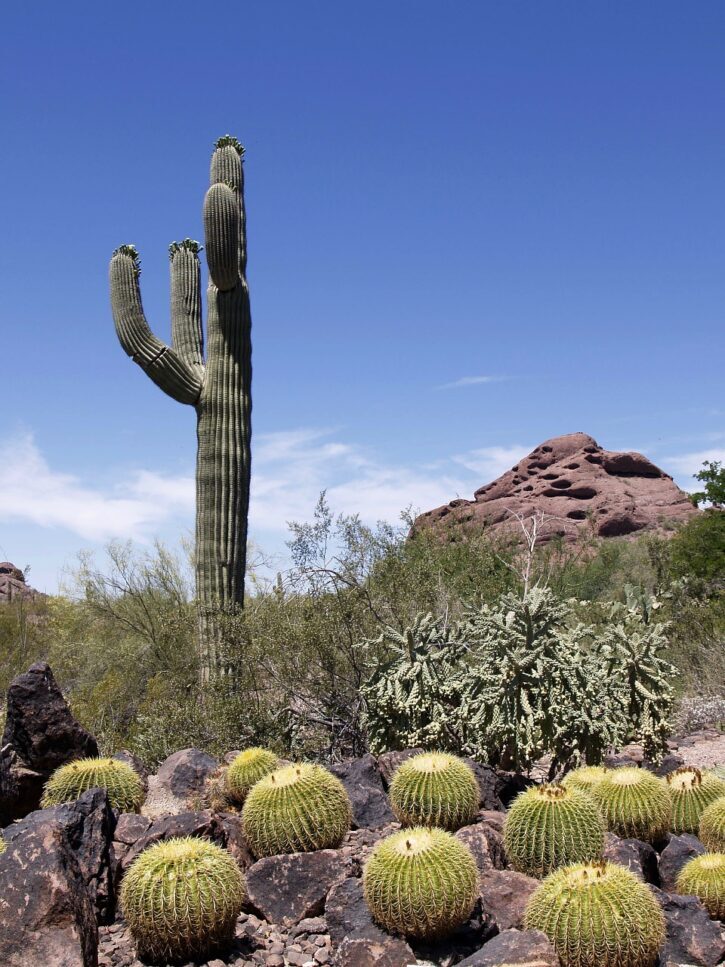 Dive in to Odysea
An aquarium unlike any other, this complex has millions of gallons of water and rare, strange, and beautiful creatures. They offer daily tours and exhibits that teach you all about the amazing underwater creatures of the world. Visit the penguins, or walk through the Great Barrier Reef in an amazing see-through tunnel. Wonders await you and your family at Odysea.
Head to the Phoenix Zoo
Zoos are amazing places. They give us a glimpse and understanding of animals from around the world. You can check out the stingrays or take a peek at life with farm animals. You'll get up close with the giraffes and have the opportunity to ride a camel. Not only that, but in the hottest month, the Phoenix Zoo helps your kids cool off in their two splash pads. It's a fun excursion for the whole family.
South Rim of the Grand Canyon
If you're looking for a day trip, head up to the Grand Canyon. If you've never been, it's an awe-inspiring experience to see the deep cliffs and layers of colored rock. The great thing is that it's only a quick 3.5-hour drive from the Phoenix area. You can head up, spend the day, and drive back down, or choose to spend the night in one of the local hotels. You'll get to experience all the beauty that Arizona offers.
Swim at the Pool
Want to cool off? There are several public pools and water parks to choose from. Make a family fun day simple by relaxing at the pool. Warmer temperatures mean that these places stay open later in the year. And let's be real, most kids love to simply swim everyday while they are on vacation. You might even find a reverse osmosis Phoenix system on site with water that is pure and clean. The pool is a great way to take a break in between your days exploring Phoenix.
Check Out the Desert Botanical Garden
While you might think that a botanical garden should be a rainforest wonderland, Phoenix has its own beautiful and amazing botanical garden. Desert plants are beautiful in their own right. Flowers and towering cactus plants line paved walkways and create an exotic scene that is unlike any other garden in the world.
Hiking and Biking Trails
Take your feet or your bike on one of the many trails surrounding Phoenix. Whether you walk or ride, you can take a day to get to the top of the renowned Camelback Mountain. Or hike along trails like South Mountain Park and Preserve and see pieces of history marked on the rocks. Petroglyphs are evidence of the cultures that inhabited this area hundreds of years ago.
Learn About Native American History at the Heard Museum
From small trinkets to fabrics and useful pottery, you'll find artifacts from the native tribes who once populated this region. The Heard museum is a place for people to learn about history and experience the unique creations that the indigenous tribes made.
Make Something New at Pinspiration!
Have you ever wanted to try out the crafts you find on Pinterest? This creative art studio gives you that opportunity. Take home something fun that you and your kids create. Just like the paint studios, this art studio guides you with directions and supplies to make any creation come to life. Make the mess here that you don't want to make at home. You'll have fun discovering if you really can nail it or not.
Experience the Enchanted Island Amusement Park
With a beautiful setting, 11 fun rides, a splash pad, and so much more, this low-key amusement park is a diamond in the rough. Even Forbes called it one of the best city parks in America. Great for small children and more low-key than Disneyland, it's the perfect blend of fun and relaxation. Ride the carousel or the trail and enjoy the day with childlike joy. It's a great place for family fun.