Making The Most Of An Atlanta Vacation
This post may contain affiliate links or I may have received the product free in exchange for my honest review. See full disclosure for more information.
While there's no such official title that can be given, when people think of the capital of the South, Atlanta comes to mind for most of them. If you've never been to Atlanta, you're missing out! It's a great place to consider as a road trip destination if you're already in the South or mid-Atlantic area. If you're further away than that, you are just a short plane ride from one of the greatest cities in the country, possibly the best in the South! With several "Burroughs" to choose from, just like New York, Atlanta has something to offer for everyone. Let's take a look at several of the reasons it's a must-visit if you've never been, and if you have – reasons to head back!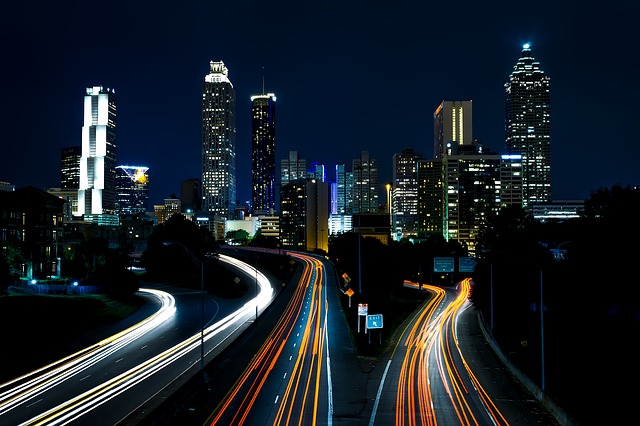 Shop 'Til You Drop
When you think of luxury shopping, you think of Milan, Paris, Los Angeles; admittedly, Atlanta, Georgia may not come to mind. But, think again! Shopping in Atlanta is incredible! If you're looking for something funky, eclectic, or one of a kind, you're sure to find it in one of the many local boutiques in the Little Five Points area. Maybe you want something more upscale and luxurious – there are several malls or stand-alone boutiques – primarily in the Buckhead area, that you can quickly max out a credit card or two on. Even the thrift stores in Atlanta shine.
Atlanta is also a major cultural hotspot and melting pot, which means there is never a shortage of farmer's markets and artisan fairs. So, if you're visiting, you can find an extraordinary souvenir that was handcrafted by a local to take home with you or a gift to a loved one. The bottom line – get ready to have a great shopping experience on your trip!
The Food Is Next Level
Now, if you've been to Texas or North Carolina, you may believe you've had the best barbecue in the country. While tastes vary, of course, many believe the best in Hotlanta. There seems to be some type of barbecue joint (or two or three) in every neighborhood in Atlanta, but it's the hidden gems you know are the real winners. You'll be missing out if you don't try Daddy D's while you're visiting. This small BBQ restaurant is lined top to bottom with photographs of smiling celebrities that have stopped in to taste and delight in the fare.
And, it's not just barbecue where Atlanta shines. Sure, you're in the South, so there's no shortage of fried foods (desserts included), but plenty of upscale dining is also included. Several celebrity chefs own multiple restaurants in Atlanta. Also, the city has plenty of options for people with specific dietary lifestyles like whole foods plant-based. Most restaurants (aside from fast food) can accommodate dietary restrictions you or your fellow travelers may have. Either way, you'll be eating well in ATL! Just make sure you've received your monthly vitamin subscription before your trip so you can supplement your vacation diet and stay feeling good.
The Art Scene Thrives
If you're into checking out local art shows, gallery openings, or touring massive museums, Atlanta has something for everyone on that front. There is something for everyone on your trip from the High Museum of Art, Fernbank, and Children's Museum of Atlanta. And, if you're in specific neighborhoods, there are local art galleries in most of them. Supporting local artists is a great way to help a city's economy while you're visiting and bring home something special to remember your visit.
So Many Sights To See!
There are sights to see everywhere you look in Atlanta simply because it's a beautiful city. Having hosted the Olympics before, there are even remnants of that there. But, the big draw as far as sightseeing is, of course – CNN Center, World of Coke, and the Georgia Aquarium. The great thing is, the city has a public rail system – MARTA – that makes it easy to bounce between attractions all in one day or over a couple if you're staying a weekend or longer.
There's also a quietness right outside the perimeter of Atlanta that gives it a small-town feel within just minutes of leaving the bustle of the city. So, if you drive your car, you have to take a day to explore the antique stores, small diners, and local shops right outside the city. It's even worth renting a car to do so. You don't even need an itinerary when planning a visit to Atlanta, and one need only google things to do and pick what looks most pleasing to you and your travel group. You're guaranteed to have a great time. Happy Trails!