Big City Greens – A Fun New Cartoon Comedy the Entire Family will Love!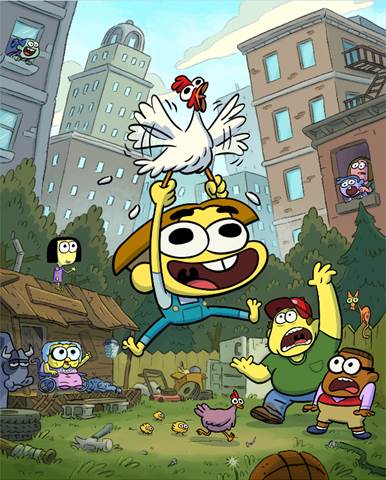 Single dad, Bill Green (voiced by Bob Joles) is raising his two kids, Cricket Green (voiced by creator, Chris Houghton) and Tilly Green (voiced by Marieve Herington) . They head over to the big city and move in with Bill's mother, Gramma (voiced by Artemis Pebdani)!
Cricket Green, a mischievous and optimistic country boy who moves to the big city with his wildly out of place family – older sister Tilly, dad Bill and Gramma Alice. Cricket's curiosity and enthusiasm leads his family on epic journeys and into the hearts of his new neighbors.
Included in the mix is Remy, Cricket's new BFF who is the polar opposite of Cricket. Remy comes from a very affluent family with a regimented schedule from morning to night. I cannot wait to see what Cricket and Remy get into!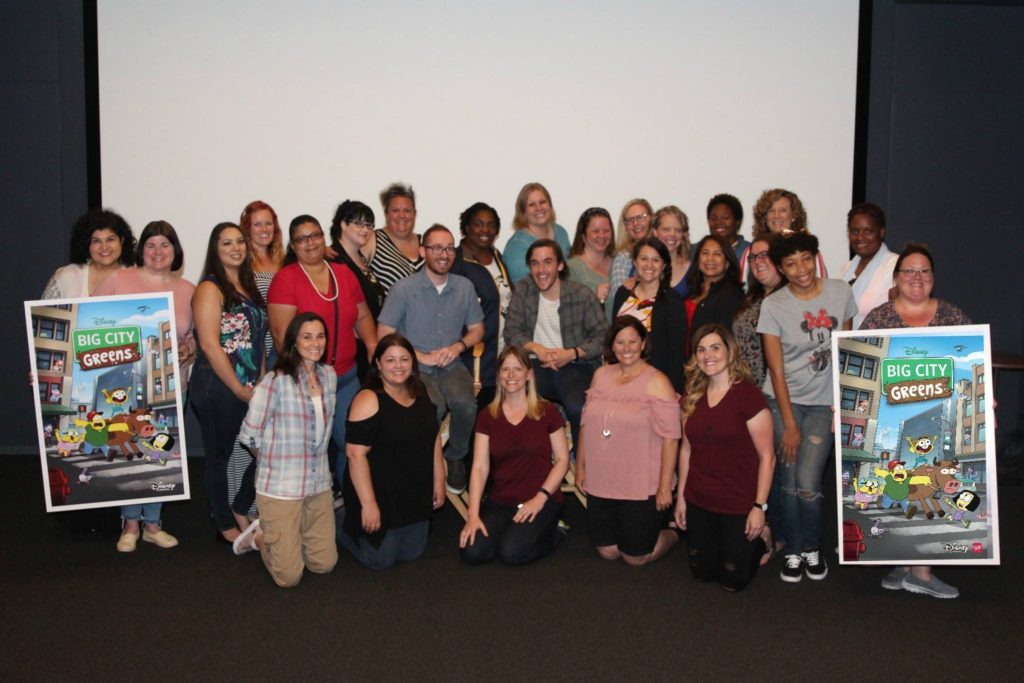 During my time in L.A., I had the chance to screen the first two episodes, "Chicken Space" and "Steak Night". Both hilarious from start to finish.
We sat down with creators/brothers, Chris and Shane Houghton to discuss their inspiration and path to bring Big City Greens to life.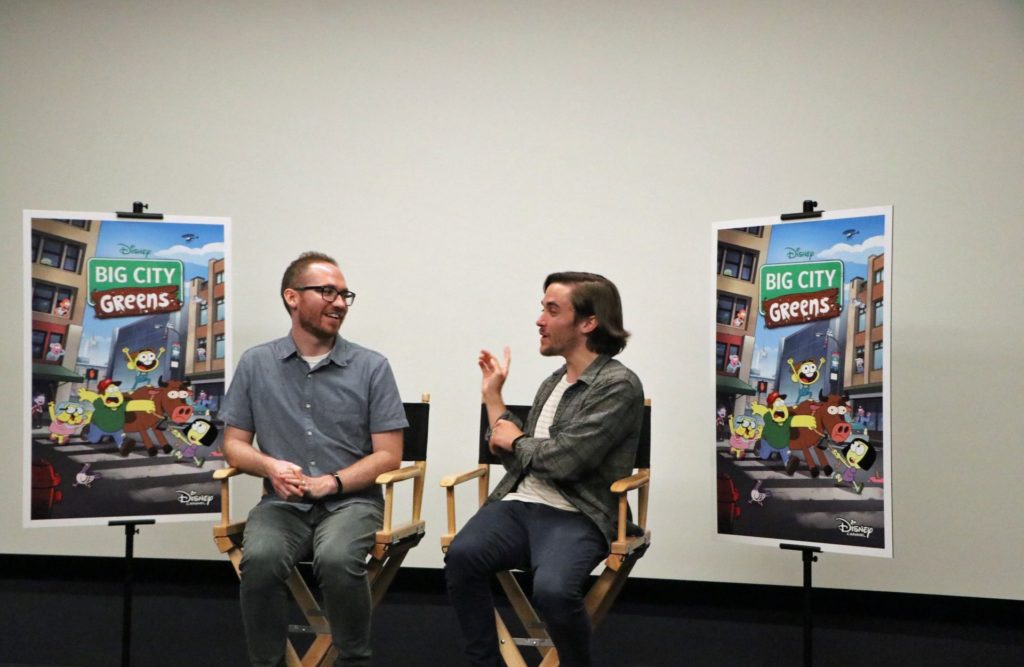 As our discussion commenced, it was clear these brothers had a special bond from the start. Flashing fun and candid pictures from their youth and home growing up in Michigan.
Some of the fixtures in Big City Greens is actually based upon their home growing up, including the "The Old Garage" which was white with small red trim (from their dads unfinished paint job), while the cartoon version is red.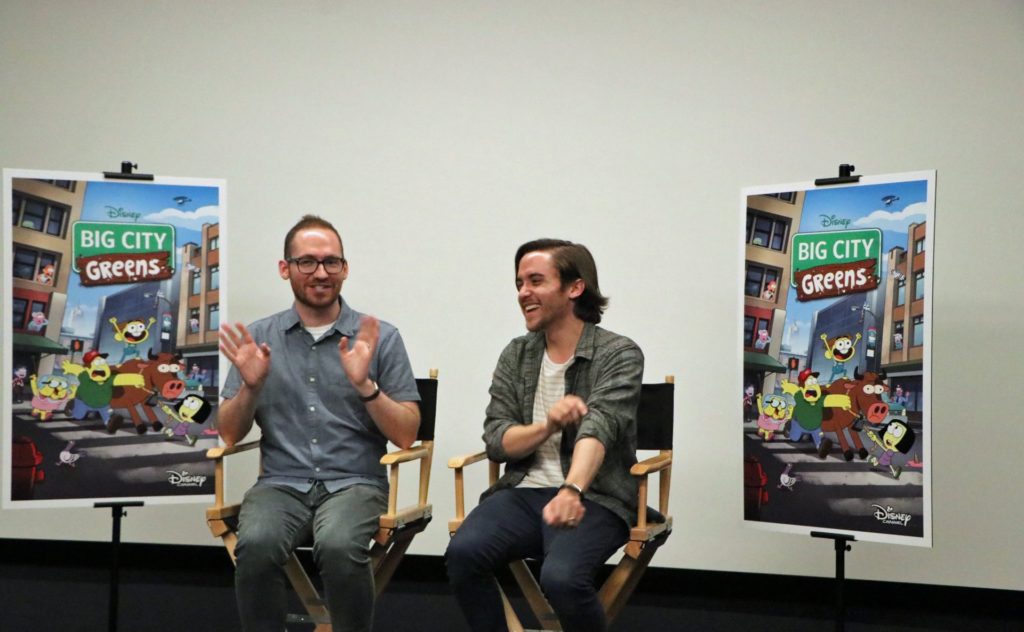 Cricket's family has many animals including cows, chickens and the family dog. This dog is very much like the Houghton Bros. dog, Phoenix.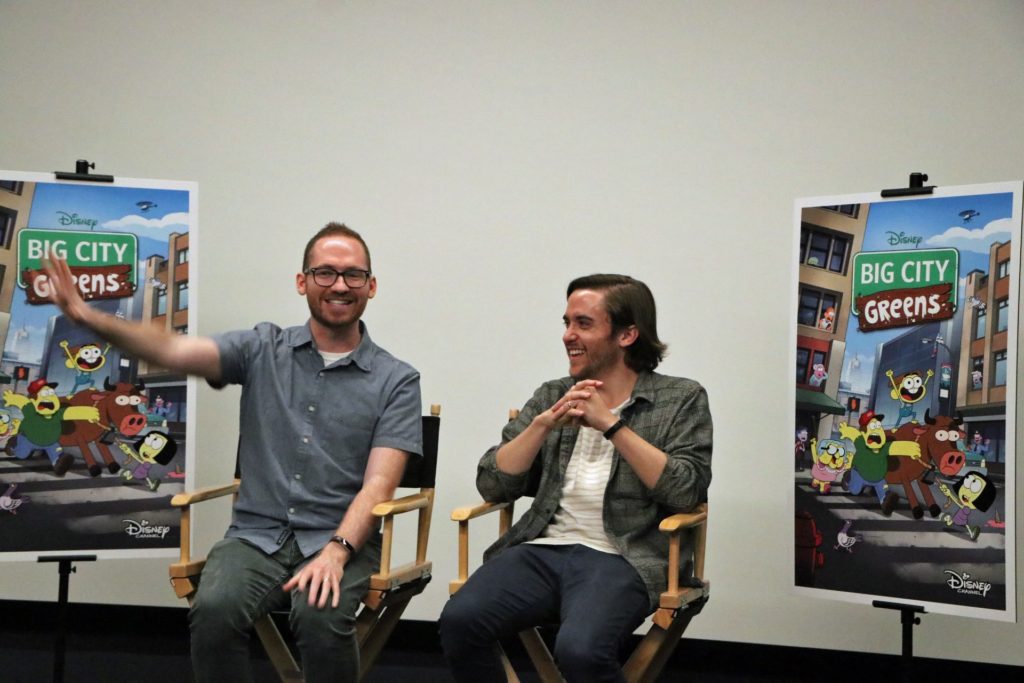 Each has worked with each other for 10 years now. Chris and Shane each had dreams of leaving their small down in Michigan to pursue a dream and went to college in larger cities, ultimately landing in L.A. and working with Disney. They each note that that transition during college was a HUGE culture shock from their small town rearing.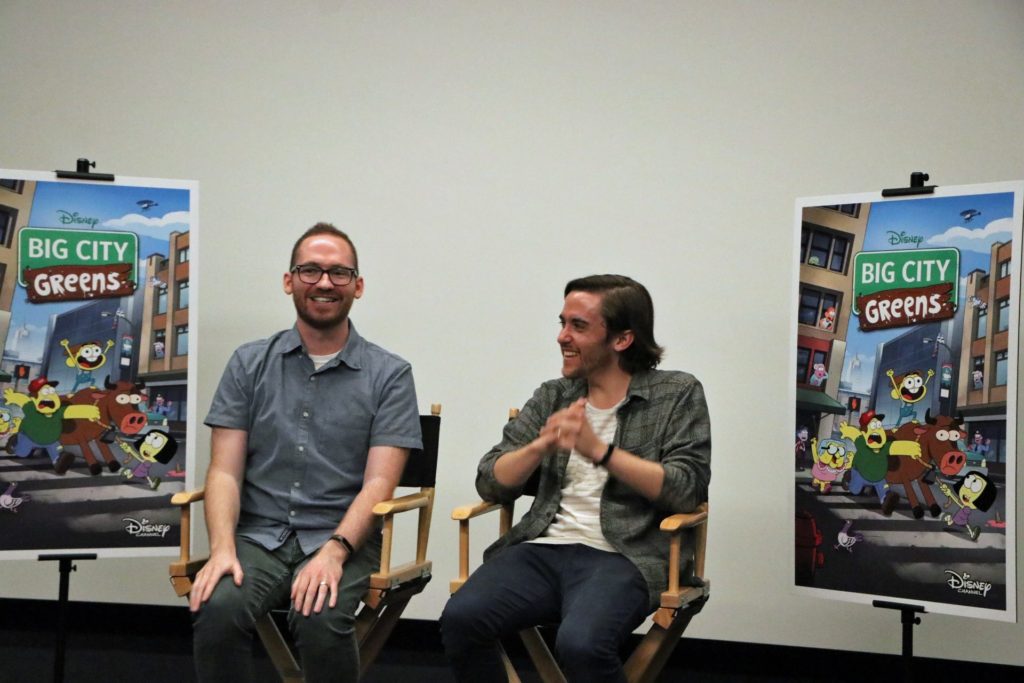 Big City Greens has been 2.5 years in the making, with lots of heart and soul. I asked how many episodes they had completed to date and it was 20 thus far, with more in the works.
One particular comment that I loved from Chris Houghton was this, "Every episode is two (2) parts funny, one (1) part heart. We want people to have something to chew on and think about."  I also love how they chose the un-traditional head of household, a dad.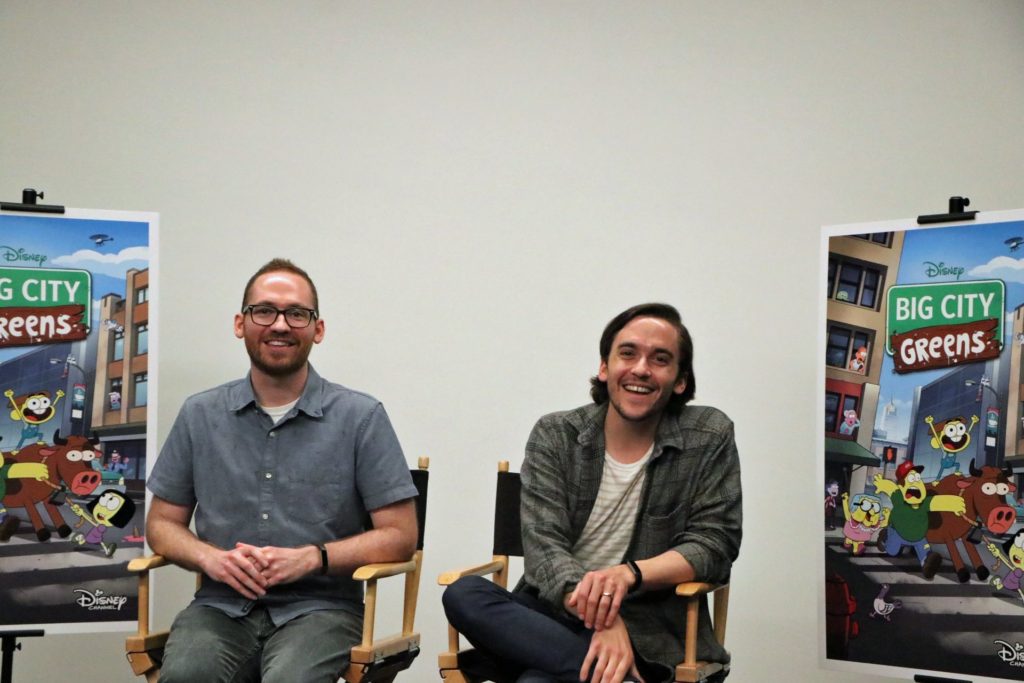 Big City Greens will premiere on Disney Channel this Monday, June 18th. Be sure to stay connected socially with Disney Channel to get the latest and greatest episode information.

Want to get a head start? Check out the first two episodes we screened here: