Great Holiday Gift Ideas from Ematic
This post may contain affiliate links or I may have received the product free in exchange for my honest review. See full disclosure for more information.
The holidays are quickly upon us, and you will be looking for that great gift to give and these 3 items below will make great gifts. Whether you have a gamer to buy for, or a friend or family member who would like to have security for their homes you will absolutely make someone very happy!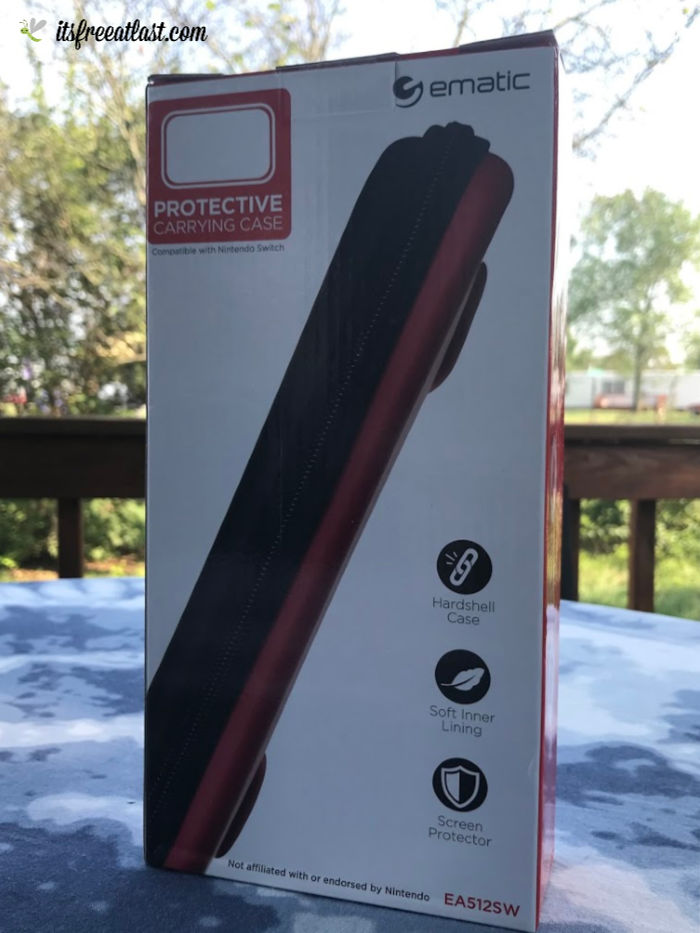 Nintendo-Switch Carrying Case:
Protect your Nintendo Switch from bumps, scratches, dust, and falls with the Nintendo Switch Travel Carrying Case with 8-Game Cart Slots and Screen Protector by Ematic. This resilient case protects your Switch against most physical damage, allowing you to travel worry-free with your Switch in hand. The EVA foam casing protects the Nintendo Switch from rain, making it both durable and water resistant. A soft, velvet inner lining helps to protect your Nintendo Switch's screen from scratches caused by stray accessories falling on the screen. You can also use the included plastic screen protector to keep your Nintendo Switch's screen from getting scratched, both inside and outside of the case. Fit up to eight games or SD cards into the included slots, making it possible to take all of your favorite software around on the go. The accessory pocket is capable of holding a multitude of accessories, including a USB-C charger, SD Cards, additional Joy-Cons, Joy-Con Straps, and other small accessories that help enhance your Nintendo Switch gaming experience.
Available now on Walmart.com.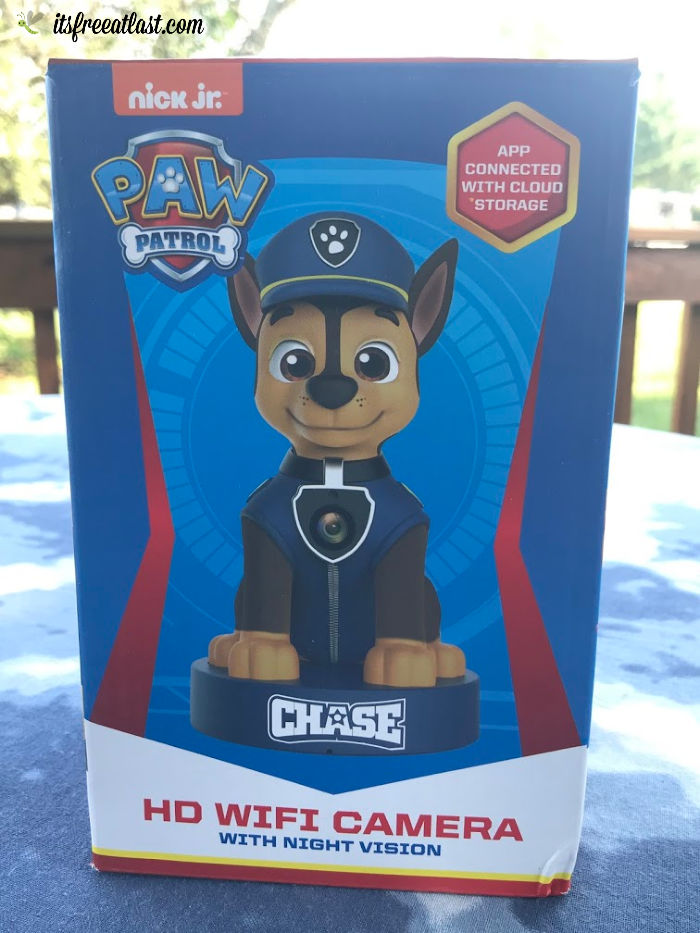 Chase is on the case! With the PAW Patrol HD Wi-Fi Camera Monitor, you can now feel the ultimate sense of security for your children and your home. This cute ultra HD PAW Patrol themed camera allows you to keep an eye on your little one through a hidden camera located on the collar of Chase, one of the lead characters from the popular Nickelodeon preschool series, PAW Patrol. With a 1080p HD camera that records crystal clear images and video, the PAW Patrol HD Wi-Fi Camera also features infrared lights and night vision so you can see up to 20 feet in a dark room. Plus, the 120 degree wide-angle camera with digital zoom lets you capture every moment – even in large spaces. The connected Ematic Camera mobile app allows you to remotely access the camera through your smartphone or tablet, so you can see the action straight from your favorite device. With the two-way audio system, you can actually communicate with your home anytime, anywhere. Additionally, the PAW Patrol camera allows you to take photos and videos to capture special moments and share them with family and friends.
The PAW Patrol HD Wi-Fi Camera Monitor from Ematic is available now on Walmart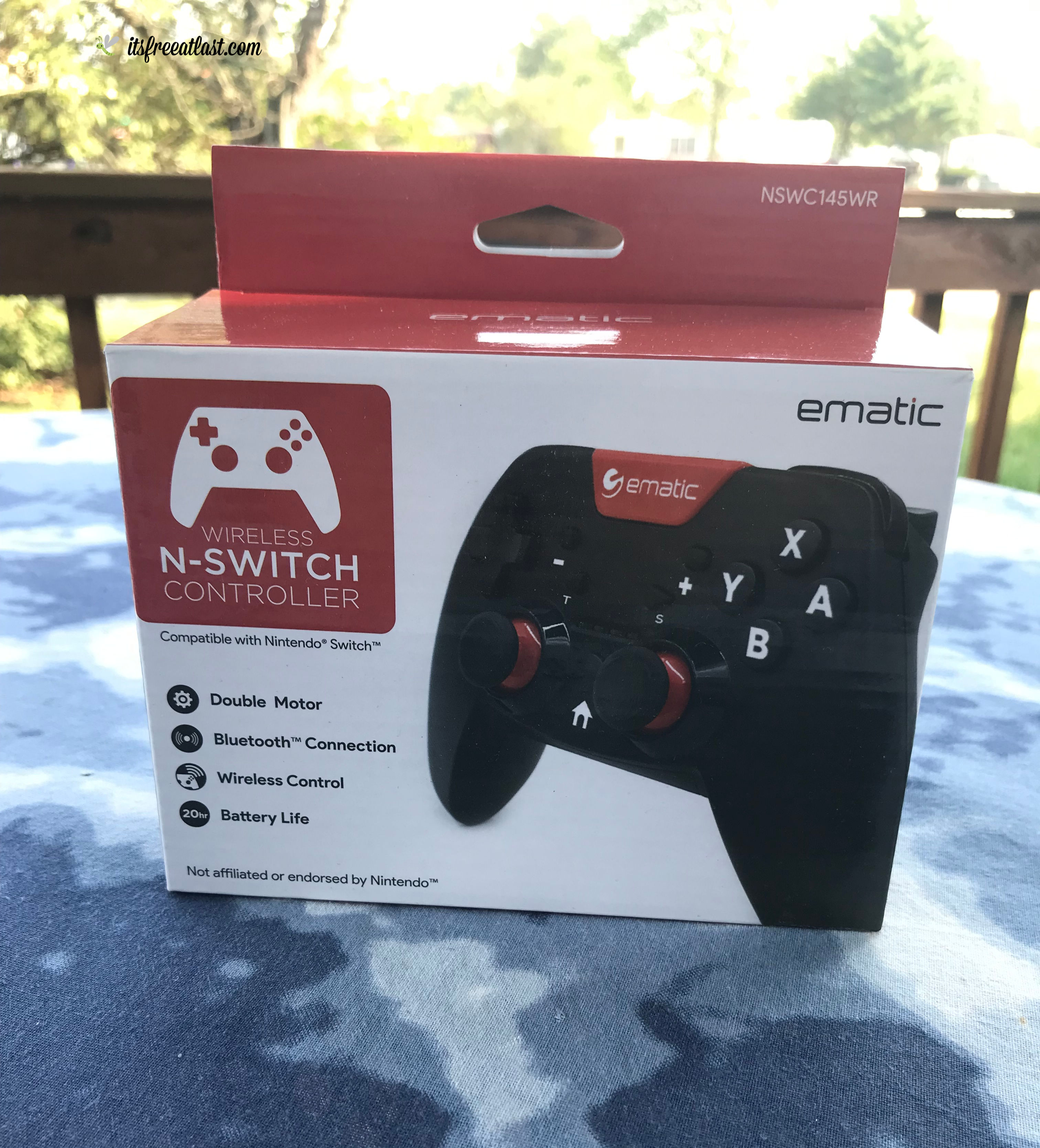 Nintendo-Switch Wireless Game Controller
The Ematic Wireless N-Switch Controller has an ergonomic design that allows for hours of gaming at a time. The black and red design lends a sporty feel, and the two vibrating rumble motors make for realistic and fun gameplay. The easy Bluetooth wireless connection takes seconds to enable, and you'll be ready to play for up to 20 hours. The 32-foot wireless range gives you the ultimate freedom and flexibility to game from just about anywhere in the room. Plus, with a charging time of approximately 2 hours, you'll experience limited interference and will be back in the game in no time. Responsive and secure buttons, joysticks and a directional pad allow you to have full control. And with innovative button functions like TURBO mode, as well as Screenshot abilities, your controller gives you unlimited options and variety. It's well designed and made, nice to fit in your hand, comfortable for long gameplay session, away from cramp.
Available now on Walmart.com. 
You can stay socially connected with Ematic through the following: