How To Make Your Customers Feel Special
This post may contain affiliate links or I may have received the product free in exchange for my honest review. See full disclosure for more information.
When you run your own business, it's easy to get lost in the admin and the finances, but making sure you're keeping your customers happy is the key to success!
Good customer service looks different based on what you're selling, but some tactics have stood the test of time and that everyone will appreciate.
Read on for 4 tricks of the trade to make sure your customer will keep coming back.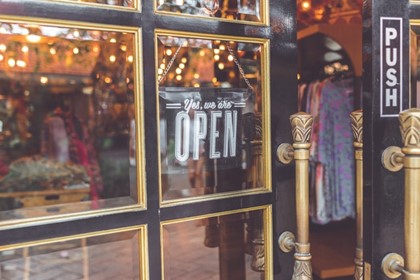 1. A Friendly Face
It may seem obvious, but the most important thing to make a customer feel welcome is a friendly interaction.
Everyone has a memory of bad customer service, whether it was coffee being served cold or an employee making you feel as though you were wasting their time. We'd bet you'd never consider going back!
Making sure you have open body language and showcasing your most radiant smile will have a subconscious effect and ensure your client's comfort.
If your business has an online presence, keeping the sale process clear and easy with a user-friendly website is vital to keep your customers. It's also wise to offer omnichannel support to maximize customer retention.
2. A Personal Touch
This leads to our next tip — keep it personal.
Nobody likes feeling like they're being treated like 'just another transaction.' Make your clients feel special by remembering them if they come to your store a lot. It's worth chatting with the regulars to let them know you value their business. You might even make a few friends in the process!
Although this is trickier on a larger scale, adding personalized thank you notes to individual orders is a technique that's had a lot of success on Etsy. Using the customer's name will let them know you've put that extra TLC into the sale.
3. Sincere Apologies
Unfortunately, despite our best efforts, sometimes things go wrong.
When they do, take the time to apologize to the customer, even if it was a minor error. This will allow you and, by extension, your business to appear human, allowing clients to relate to you more.
The effect of an apology is no small thing: a wronged party left with no apology can become increasingly angry and upset about something that they may not have cared about in the first place, and when they've handed over money, this can be increased tenfold.
Letting the client know you respect them and having a human reaction is the kindest way to move past a mistake.
4. Continue The Relationship
Once a customer, always a customer!
Keeping your customer in the loop is a great way to boost sales and make them feel part of the community. But be careful — crowding your clients might make them feel pressured, so use your best judgment when applying this tip. You know your customers best.
This could include a small freebie from time to time via email or a personalized discount for something you know they love. It's important to note that these will only work if your customer has a positive image of your brand, so make sure to add this one as a cherry on the top.
Get Started!
Armed with these tips, we have no doubt your relationship with your customers will be better than ever.
Ensuring that the people that use your service have a positive experience is vital to your business' growth. Still, it can be hard with all the responsibilities of running a company to know where to start.
You know your clients best, so tailor these tricks to your service and the way you work and watch your sales soar.