Outdoor Activities: Risks to be Aware of All Year Round
This post may contain affiliate links or I may have received the product free in exchange for my honest review. See full disclosure for more information.
Whether you work outdoors or simply just love being in the open air, you do need to be careful. While it's fine to enjoy yourself, and take risks and have fun, you can't be reckless. Nature is powerful, and if you mess up or make a mistake, it's not always forgiving. If you're going to go hiking, enjoy watersports or work with animals, you need to know how to be respectful, and what warning signs to watch out for. If you can get the measure of this, then you can enjoy your outdoor fun and go on many active date ideas in the great outdoors without any worries. However, if you struggle to know what a risk is, and what it isn't, then you could put both yourself and your group in danger.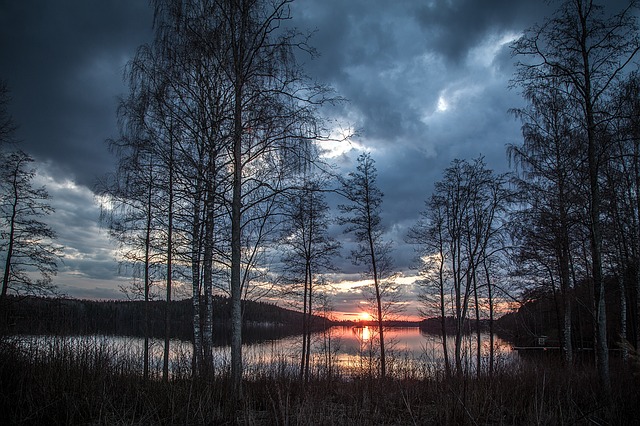 Weather
The weather is one of the biggest risks in outdoor activities. Not only can ruin a potentially good day out, but it can cause injuries and illnesses. Always remember to check the weather forecast regularly before heading out, and if you're slightly worried – don't go. If the wind picks up or dark clouds roll in, take heed of what's around you rather than anything in the forecast. Forecasts change quickly in some parts of the country and in certain seasons, and it's not worth risking getting caught out. If you're staying out, remember to pack clothes for every kind of weather, including wind and water-proof coats.
Insects
Insects are one of the most irritating parts of any outdoor activity. From the constant whirring and buzzing, to the itchy bites, you need to ensure you're stocked up on fly repellent and antihistamine creams. Plus, it's always good to know how to remove ticks and spot certain pests. Bugs are notorious for hitching a ride home, so if you've been away – especially if your pet came too – and you think you've got an infestation building up, get in touch with professionals like Lake Norman Pest Control in Cornelius NC – if you're in the area – and get the problem sorted straight away.
Animals
While spotting wild animals is one of the most amazing experiences in the world, it can also be very dangerous. They can turn on you quickly, especially if they think you're a threat, or if they have young babies with them. If you're hiking or out in bear country, make as much noise as possible. They won't want to cross paths, so as long as they can hear you coming, they'll avoid you. If you're camping, remember to follow bear safe procedures, such as hanging all food up and out of the way, and properly disposing of leftovers.
Hazardous terrain
Whether you're out in the middle of summer or in the winter, terrain will always pose a risk. From slippery river crossings to uneven paths, it's a recipe for disaster if you're not paying attention, or if you don't have the right footwear on. Before any outdoor expedition, you should ensure you have supportive walking boots that offer a high level of grip and are waterproof. Then, pay close attention to the ground you're crossing. If you're worried about it, don't risk it – especially if you're going up the side of a mountain. Mountain paths can be treacherously narrow and steep, and if you aren't used to climbing them, can be very hard work.
Rivers and lakes
Wild swimming is fantastic and lots of fun, but comes with many dangers. You hear every year about the number of people who drown, so remember to take precautions. Rivers can look calm on the surface, but can sometimes have fast, dangerous undercurrents flowing underneath. These can be fatal if missed. Watch out for these after heavy rainfall, as that's when they're most common. Likewise, water can be much colder than you initially think, thereby increasing the risk of hypothermia and shock. The first time you enter a lake, don't dive bomb in – take it slowly to acclimatize your body. If you're not a strong swimmer – don't risk it. You need to be able to get yourself out of danger, and if you get caught by a current or start to tire, you could put someone else's life at risk as they come to save you.
Forests
Forests can be full of risks: from falling tree branches to poisonous plants. You need to keep your wits about you, especially if you're crossing forests that have venomous snakes or bears. Likewise, forests get dark fast and early. You might think you have hours of daylight left, but not when you're under the cover of a canopy of trees. Make sure you bring the right tools with you if planning visiting the forests.
Getting lost
Not only do you need to worry about the terrain you're crossing, but you need to make sure it's the right route. Getting lost is a huge risk, especially if you haven't been to the area before. Try to stick to guided routes, and if you take a detour from the path, note down memorable landmarks so you can turn around if needed. Ensure you have a map and a compass – and that someone knows how to use them!
Hypothermia and heat exhaustion
Depending on the season you're out in, you need to be careful of hypothermia and heat exhaustion. In the winter, if your body temperature drops too quickly, you'll be at high risk of developing hypothermia. You need to treat this fast, so make sure you always have supplies like foil blankets. In the summer, heat exhaustion can make you feel awful, so try not to be too active in the hottest parts of the day, and always wear sunblock.
Dehydration
Dehydration might not seem like a big risk, but it can have a devastating effect on you. Very few people actually drink the right amount of water for a normal, low energy day – let alone when they're out hiking or participating in outdoor sports. Make sure that you drink plenty of water, especially when it's hot and sunny. Bringing electrolytes with you is a good idea, so you can replenish your body faster than with just water. You should know the symptoms of severe dehydration: if anyone in your group starts to exhibit them, you'll know you need to act fast.
You can also take dried and dehydrated fruits with you like dried apricots, cashews, kiwi, etc…as it packs high energy density to give you required energy when outdoors,also it's easy to carry anywhere."