Essential Gears to Have For a Stress-Free Road Trip
This post may contain affiliate links or I may have received the product free in exchange for my honest review. See full disclosure for more information.
We all know that planning a road trip is exciting until you start experiencing it and things did not go as well as you've hoped. For instance, the site that you have chosen may be temporarily closed, you did not bring enough food for the road and there are no stores in sight for miles, or maybe you have romanticized the idea of camping too much.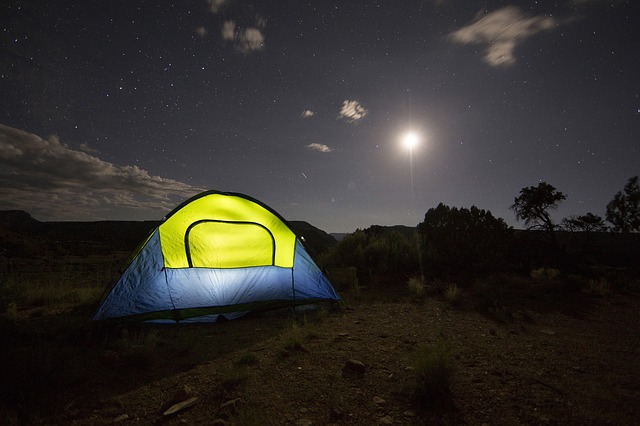 But you know, despite these problems, road trips can be memorable for all of you. To make it work, you just need to make sure you have all the tools you need so you can avoid all these mishaps.
Emergency kits
You should always be ready for any kind of situation when you are on the road. This includes car troubles or anything related to your well-being. Prepare an emergency kit that will help you address these situations. For instance, you can bring a flashlight, booster cables, emergency warning triangle, and a complete first aid.
Waterproof and shockproof cases
For all the unique destinations you are going to, you will want to take out your cameras and phones to take a couple of snaps. But so that you won't have to worry about dropping your gadgets on jagged rocks or in a river, make sure all of these are encased in waterproof and shockproof cases.
Inverter
Especially if you are bringing a camper van with you, an inverter is an important gear to have. It will allow you to charge and power up a variety of gadgets like phones, laptops, and even power tools. This going to be helpful if you want to document your whole trip, blogger style.
Pocket Wi-Fi
You will not worry about consuming your data with a pocket Wi-Fi. Not only will it allow you to post all your photos on Instagram, it is extremely helpful if you find that you are lost on the road or will need to make emergency reservations in a hostel or an inn.
Portable washing machine
Yes, there is such a thing, and it's called a wash bag. The Scrubba Wash Bag comes with a washboard that will make it easy for you to do your laundry while on the road.
Small iron
Or a baby iron as some would like to say. Steamfast is a mini steam iron that has a 420-watt motor and features three fabric heating levels. Bringing this along with you will not even take up so much space because it is as big as a computer mouse.
Flasklight
The VSSL Flask doubles as a flashlight as well, so it's also another tool that will not take up too much space in the campervan. This is perfect if you are planning to go to festivals or to fishing trips, because it can contain your water or juice (or booze) and still be a practical tool for when you're stuck out at night.
Now that your gears are ready, better book a plane ticket to Australia right away! Australia is a perfect destination for off-road adventure. And to make your experience fun and safe, checkout DriveNow and other car rental companies that could offer you cheap car rates according to your needs.