PBS Kids Playtime Pad DVD Combo Great for Traveling with Little Ones
This post may contain affiliate links or I may have received the product free in exchange for my honest review. See full disclosure for more information.
Do you have summer travel plans with little ones?  As a mother myself, I know the difficulties that can come with traveling with little ones. You have to back an arsenal of toys and gadgets to keep their eager minds busy and engaged as much as you can so that you can also focus on the traveling itself.
Ematic has created some amazing, affordable tech gadgets that are great for kids and adults alike. For traveling, this Playtime Pad DVD Combo is the perfect element to give them the ability to watch their favorite DVD's and learn interactive with some of the pre-loaded content.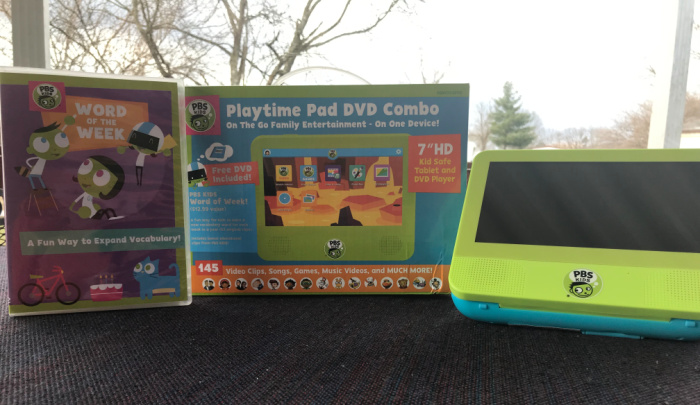 About Ematic
We at Ematic would like to take a moment and sincerely thank you, our customers, for visiting our site and for nourishing our broad base of loyal customers for so many years. Ematic has been a large wholesale electronics manufacturer as well as a retail supplier to a range of technological innovations for nearly three decades now.

Since our company was originally establishment in 1985 with a different name, Ematic has continued to provide customers with high-quality technology at an affordable rate. Through this period of time, we have made adamant strides in maintaining a certain standard of style and innovation while also keeping our prices at a reasonable, economical rate. Though our tablets are the hot commodity in our product line, we ensure that our quality assurance additionally applies to our other electronic devices, whether it's our e-book readers, mp3 players, high-definition flat screens, or one of our other numerous gadgets and computer accessories.
The PBS KIDS Playtime Tablet DVD Player comes pre-loaded with over 23 educational games and 120 video clips, songs, and music videos that all teach reading, math, and more. Expand your child's viewing power by playing their favorite DVDs on the Playtime Tablet DVD Player.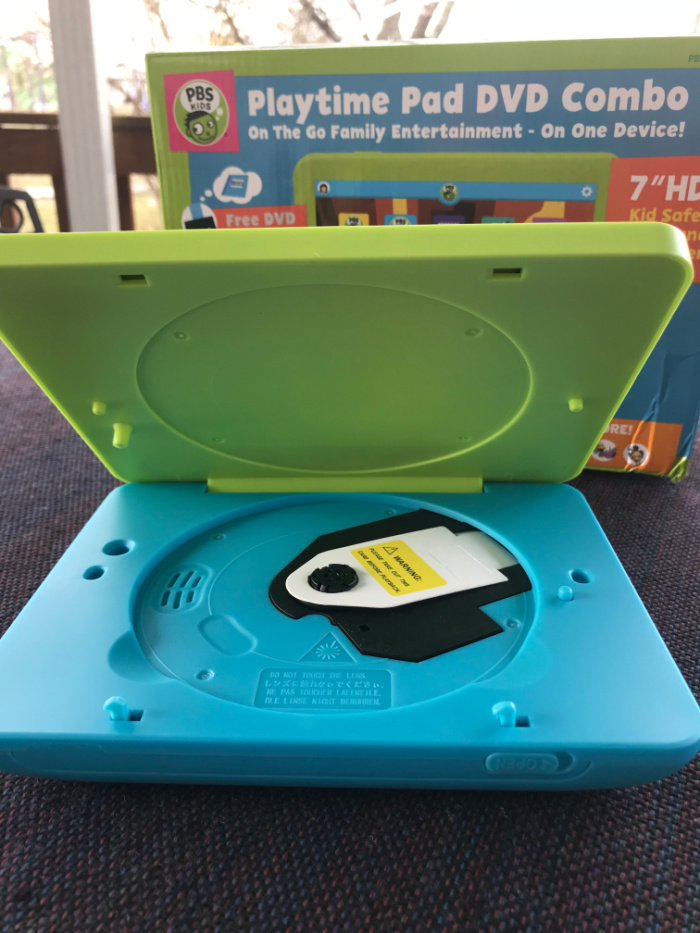 Parental controls let you manage and customize your child's experience. With Google Play, you can access over 1 million applications and games along with access to thousands of movies, books, songs, TV shows, and magazines. 100% of the net proceeds PBS KIDS receives from all purchases of the PBS KIDS Playtime Tablet DVD Player helps encourage all children to discover who they are and what they can do.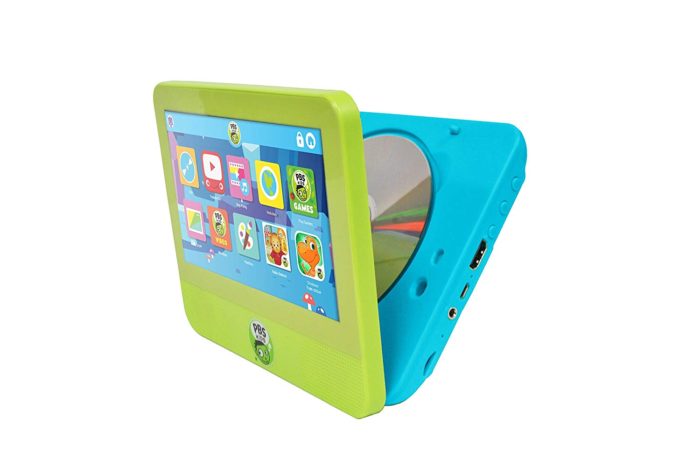 Offering media content that supports all of the key developmental areas a child needs to be successful in life, including communication and critical thinking skills, to literacy and science. With over 100 hours of streaming content, 50+ songs, and tons of games, your child will never be bored. Entertainment at your fingertips!
It is Wi-Fi cabable and offers 1GB RAM and 16GB flash memory. It is bluetooth equipped and operates on an Android OS. With your purchase, you get the Tablet/DVD Combo, along with a USB charging cable, quick start/parents guide and a special "Word of the Week" DVD for them to watch.
Great for travel or everyday use at home for educating and entertaining. You can purchase the PBS KIDS Playtime Tablet DVD Player online at retailers including Walmart, Best Buy and online at Amazon.