Smartax Click and Roll #FAMChristmas
This post may contain affiliate links or I may have received the product free in exchange for my honest review. See full disclosure for more information.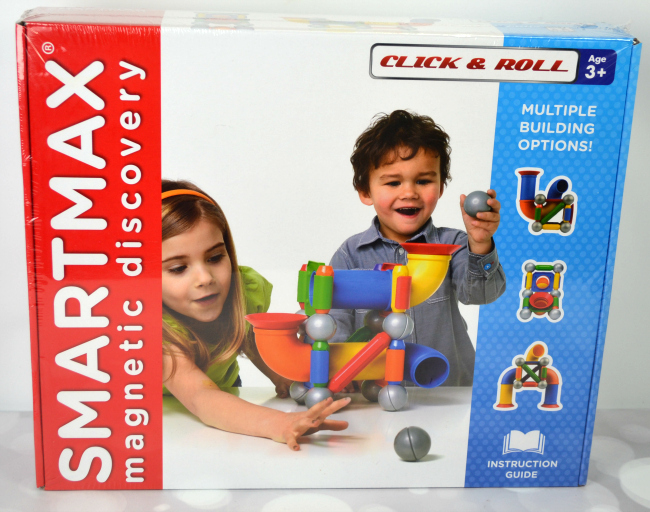 Another great toy item for kids this season is definitely SmartMax's Click and Roll magnetic construction set!
SmartMax items are designed to stimulate hand-eye coordination, logical thinking, color recognition, help form recognition of 2D and 3D, playing together, counting, fantasty and creativity. These are all things that are crucial for a child's development.
SmartMax is all about maximum fun with magnets. Kids will learn about attract and repel of the north and south magnets. Safety is always a concern when it comes to toys, and SmartMax definitely takes safety seriously. All of SmartMax's parts are bigger than 3 centimeters so they will not fit into a child's throat. They are made from high quality materials so they are strong. And each part is glued together and ultrasonicly welded, making it impossible for toddlers to tear them apart!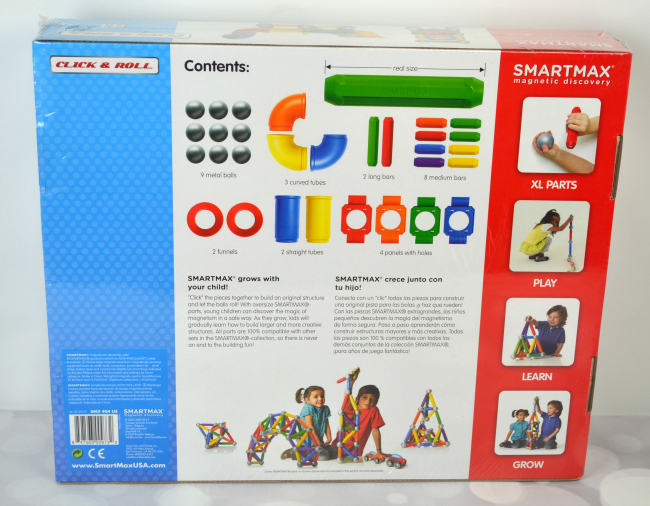 With SmartMax's CLick & Roll magnetic discovery set, kids will have fun creating, building, and letting the balls roll! You will receive 2 long bars, 8 medium bars, 3 curved tubes, 2 straight tubes, 2 funnels, 9 metal balls, 4 panels with holes and a building guide to help you out. A fun feature of SmartMax's magnetic bars are the unique color codes.  "cold colored bars (the blue, green, and purple ones) attract "warm" colors (red, orange, and yellow).  Warm-colored ones repel other wram colored bars, and cold colored bars repel other cold-colored bars.
Kids are sure to have fun building with the SmartMax Click and Roll set for a long time.  This is a set that should definitely be on the top of your gift giving list!