SquarePet Square Egg Meat Free Formula Dog Food
This post may contain affiliate links or I may have received the product free in exchange for my honest review. See full disclosure for more information.
Looking for a healthier dog food option available? Let me tell you about SquarePet SquareEgg dog food. Leveraging the world's most perfect protein source, SquarePet™ developed the SquareEgg dog food line. With a cage-free egg and whey base, it provides an easy-to-digest and complete protein source.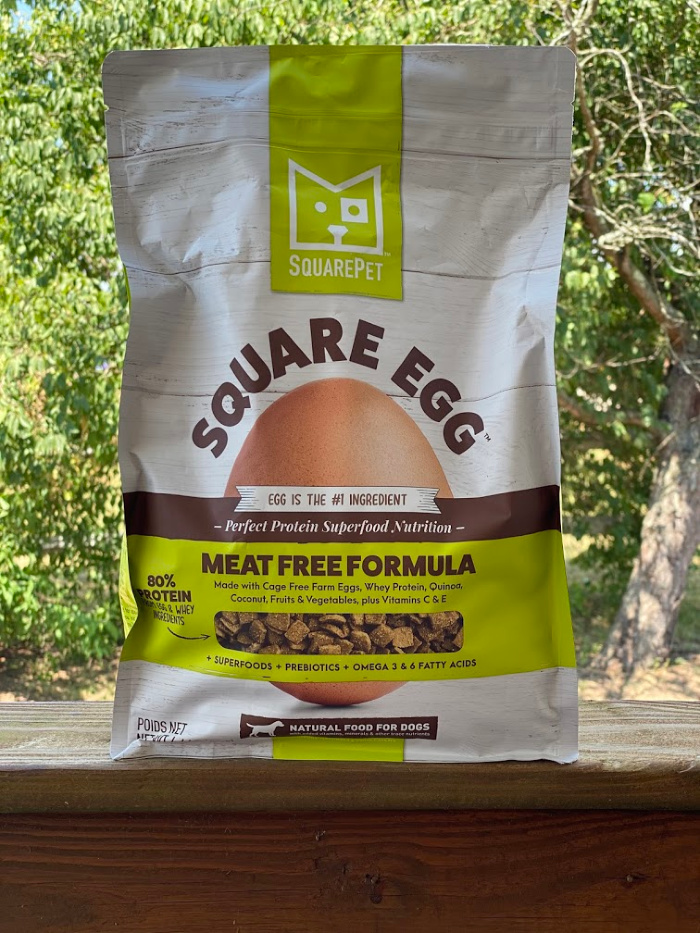 About SquarePet
SquarePet is a family owned and operated pet nutrition company. Never a follower, always an innovator, we choose to blaze our own path and strive to always be a leader in the pet food industry.

After receiving both his undergraduate degree and master's degree from Texas A&M, Peter Atkins (father of Travis and Tyler) went to work for Ralston-Purina. In the early 1990s, he co-founded Natura Pet Products. Peter helped pioneer pet food industry changing innovations including the use of fresh meats, fruits and vegetables in dry pet food formulas, the use of probiotics and prebiotics, the use of chondroitin sulfate and glucosamine, novel protein formulas using exotic meat sources including kangaroo and ostrich, and created the first true limited ingredient diet. Most notably, Peter created the very first high-meat, low-carbohydrate, dry pet food, made without grains.

Peter's decades-long career in the pet food industry revolved around his belief in creating quality pet foods with an emphasis on health and natural ingredients. After taking a hiatus from the pet food industry, Peter and his wife, Nancy, decided to join forces with their sons to once again develop innovative pet foods that elevate the overall quality of the industry.
An industry first, SquarePet SquareEgg dog food contains all the essential amino acids required by dogs for optimum growth and health, and it ranks highest in protein bioavailability. Ideal for sensitive stomachs and rotational feeding, SquareEgg dog food is designed for all stages of canine life from puppy to senior.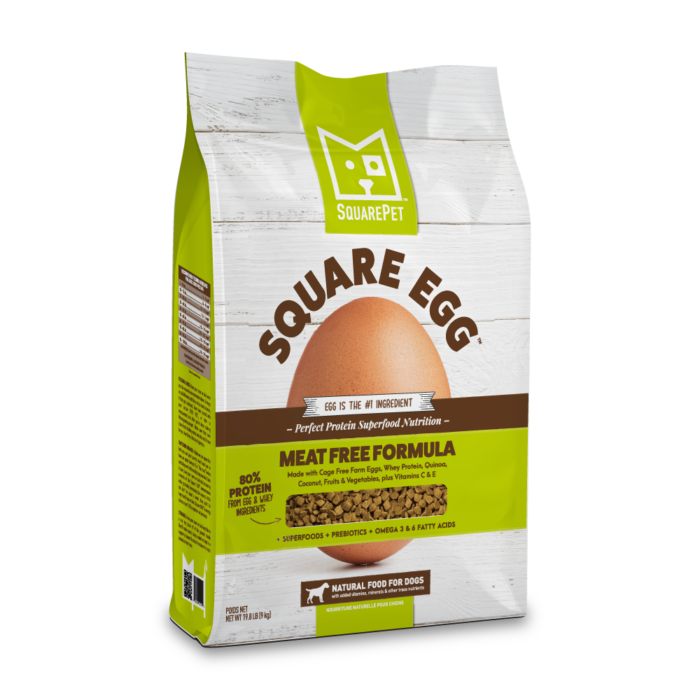 These perfect protein powerhouse ingredients provide dogs with truly superior nutrition. Eggs and whey each contain all the essential amino acids required by dogs for optimum growth & health. Based on its amino acid profile alone, the egg protein used in Square Egg™ brand food for dogs is second only to mother's milk for canine nutrition.
Proudly made in the U.S.A., SquarePet™ product lines are available for purchase online and at independent pet retailers nationwide. Stay connected socially for more information and products available from SquarePet.