Start the New Year off Right with the Healthy Snacks in January's Degustabox #DegustaboxUSA
This post may contain affiliate links or I may have received the product free in exchange for my honest review. See full disclosure for more information.
Eating healthier is one of my biggest goals for the new year. Not just meals, but my snacks and drinks as well. Between you and me, the snacks are the hardest to get under control. However, part of the problem is me not knowing what snacks are offered out there! We all have a tendency to stick with what we know, right? That is one of the reasons I love my Degustabox subscription so much. And, they certainly pegged healthy with January's Degustabox! It was loaded with yumminess that I can feel good about eating!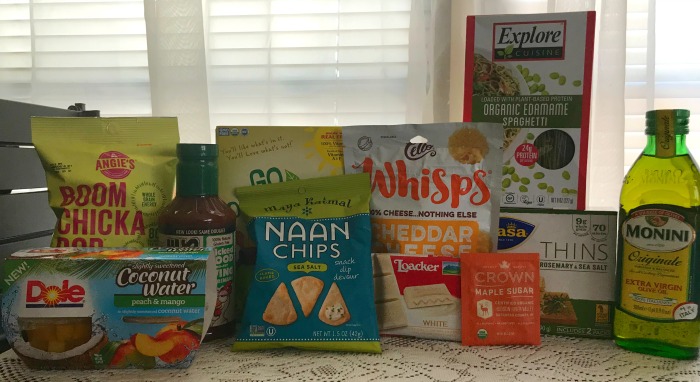 January's Degustabox was filled with Healthy & Delicious Snacks!
We found lots of new, and now favorite, goodies in our January Degustabox! Not only are they delicious, they are healthy. It is snacks you can feel good about eating with no guilt! Now those are what I call "winner" snacks! Let's take a look!
Boomchickapop
If you are a popcorn lover, you will delight in Angie's BOOMCHICKAPOP Sea Salt Popcorn! It contains only popcorn, sea salt and a little bit of sunflower oil. It is a deliciously light snack at only 35 calories a cup. So, go ahead and enjoy its guilt-free goodness!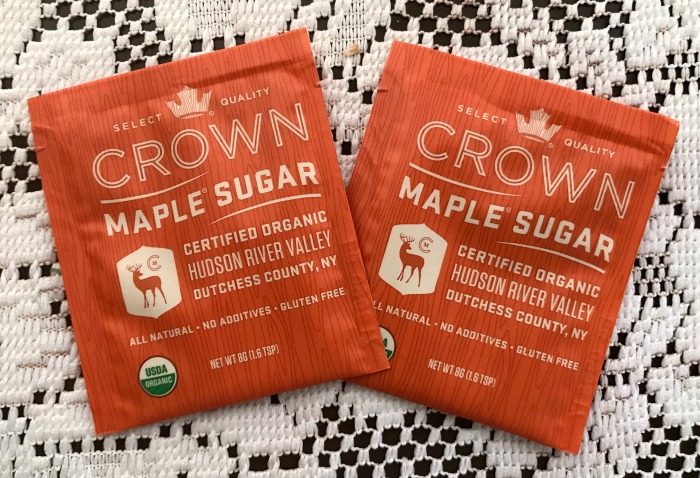 Crown Maple
Have you been looking for a healthy alternative sweetener? Crown Maple Sugar is the answer! It is rich in natural antioxidants and provides a healthy alternative to granulated sweeteners. You can sweeten your coffee, tea, baked goods and even cocktails! The yummy maple sugar adds complexity and richness to a variety of recipes.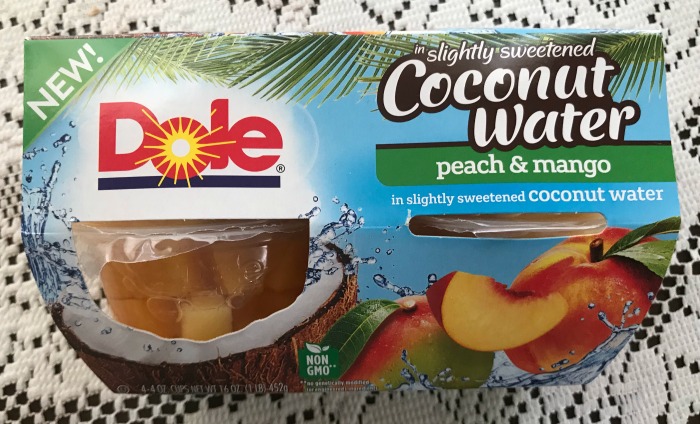 Dole Fruit Bowls
Dole Fruit Bowls is always a family favorite! You can serve up some sunshine with the refreshing taste of the fruit you love in slightly sweetened coconut water. These little cups are perfect for an afternoon snack and even more perfect for lunch boxes!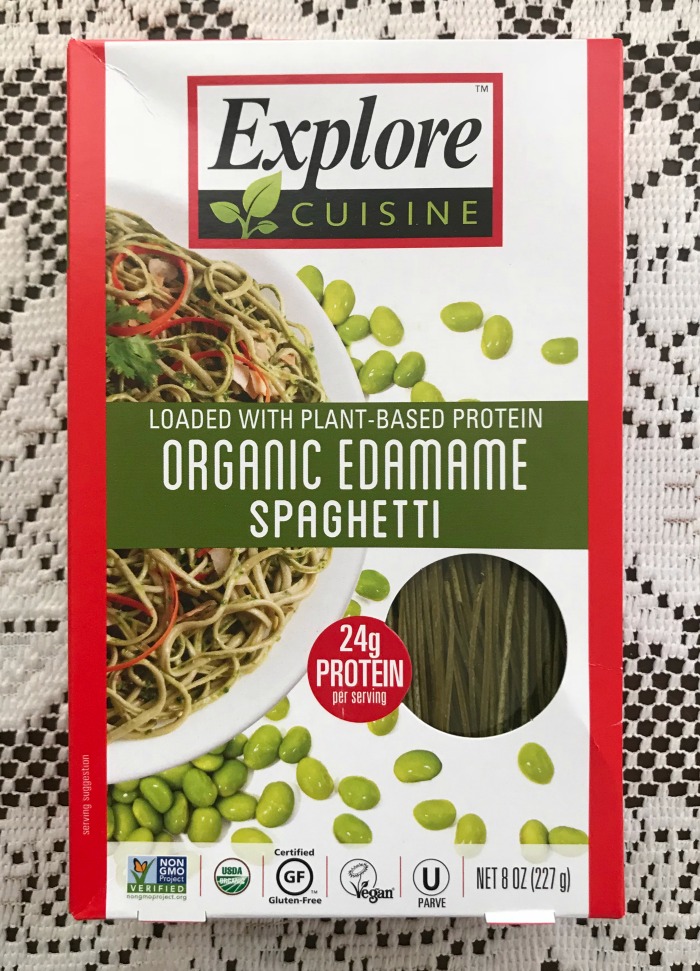 Explore Cuisine
Finally, a pasta you can enjoy without the guilt! Explore Cuisine is a single ingredient pasta. The organic edamame beans gives you a great tasting pasta with all the nutrition of beans – with 24g of protein in just 2oz. As an added bonus, it is Gluten Free, Kosher, and Non- GMO!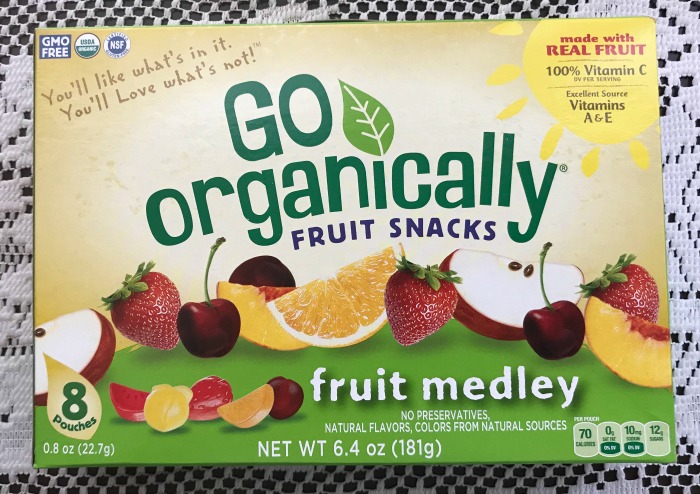 Go Organically
It is Go Organically's belief that organic food should taste good and we couldn't agree more! Go Organically Fruit Snacks are a tasty, on-the-go USDA-certified organic fruit snack made with real fruit. It is also GMO free, gluten free, and they have no preservatives.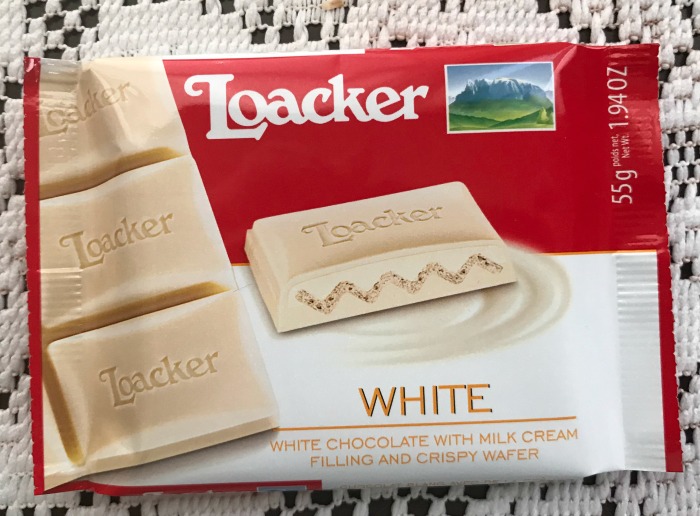 Loacker
When life gets stressful, take a break and enjoy the creamy, crispy, deliciously chocolatey awesomeness of Loacker! The fine white chocolate with a core of tenderly melting milk cream and light, crispy wafer ensures unique and unforgettable moments of pleasure. It goes perfectly with a hot cup of coffee for a truly relaxing pleasure!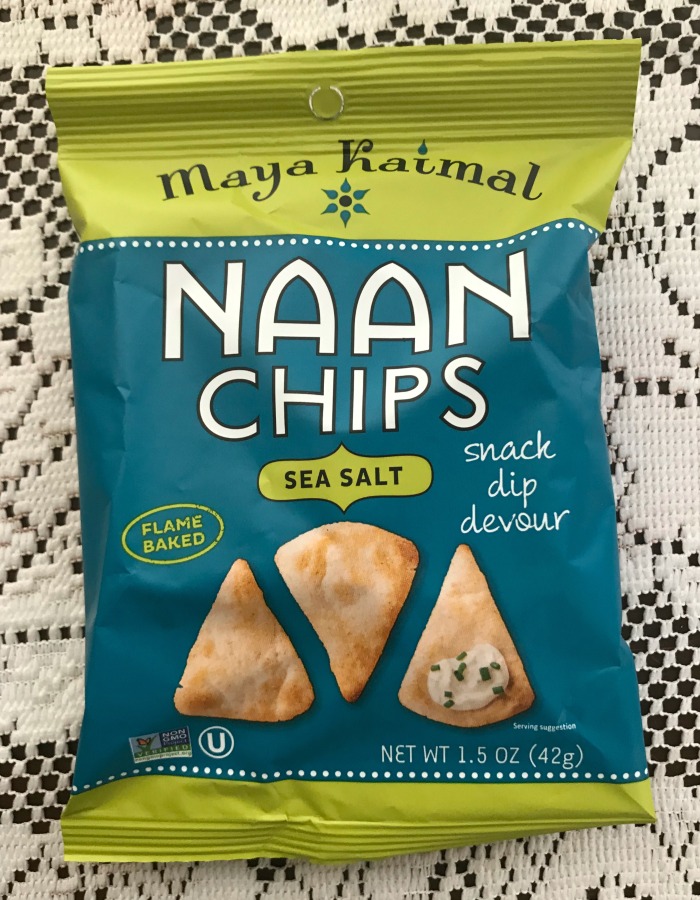 Maya Kaimal NAAN Chips
If you are a flatbread lover, then you will enjoy these delicious NAAN Chips! Tender, freshly baked naan bread—that's the inspiration for Maya Kaimal's flame-baked Naan Chips. They use a unique baking process that captures the authentic flatbread. You can dip the toasty triangles in hummus or guacamole, enjoy with cheese, or crunch them on their own. Naan chips are vegan, kosher, non-gmo and have 0g trans fats. You can find them in three delicious flavors – Rosemary, Sea Salt, and Almost Everything.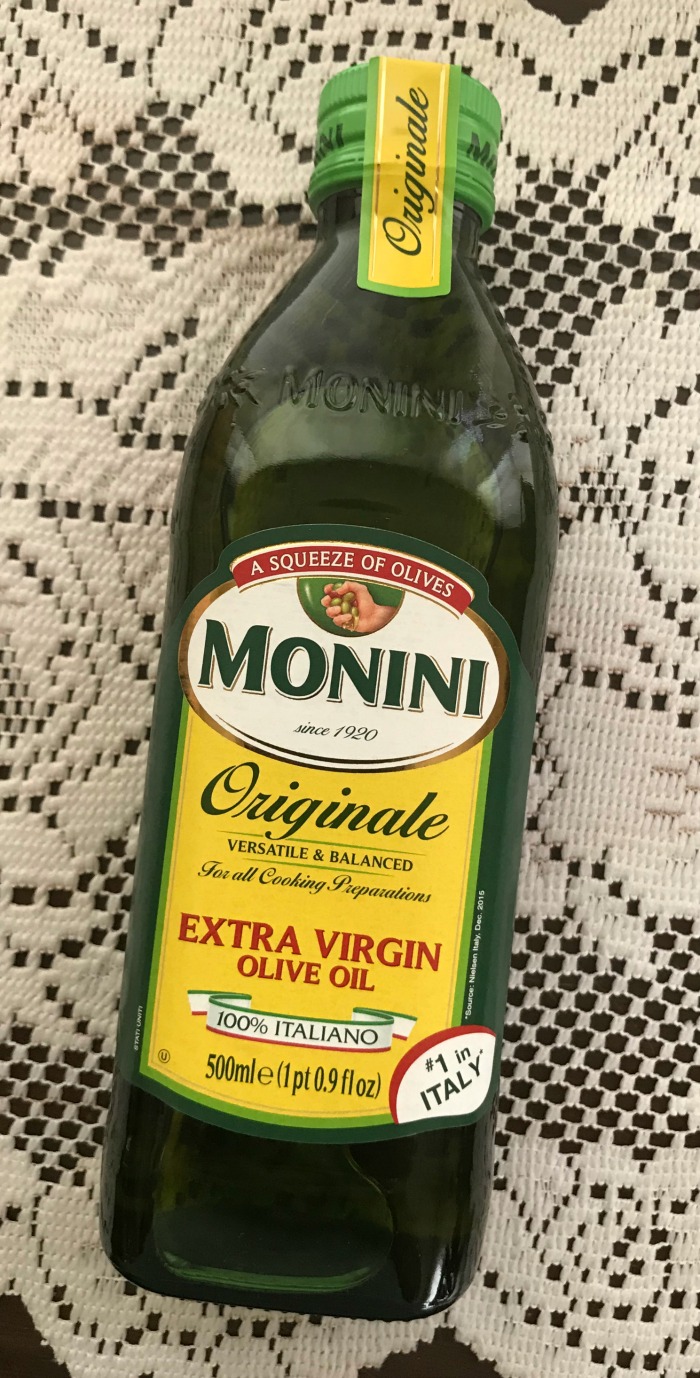 Monini
Every cook and kitchen need to have Monini Originale Extra Virgin Olive Oil in their ingredient arsenal! It is a versatile and balanced oil for every kitchen use. From bread dipping and salad dressing to sautéing and light cooking, this oil will enhance your dish and complement the other ingredients of your recipe.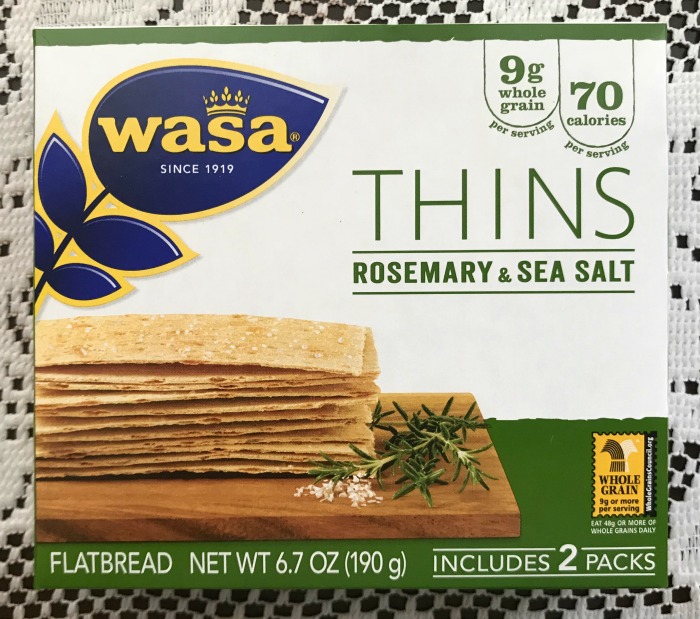 Wasa Thins
Wasa Thins are a favorite of mine! These delicious flatbread crackers are oven baked for a light, delicate crunch with hints of rosemary and a sprinkle of sea salt. The Rosemary & Sea Salt Thins packs 9 grams of whole grains in just 70 calories per serving, making it equally delicious and nutritious. You can add your favorite topping or they are equally delicious as a solo on-the-go snack.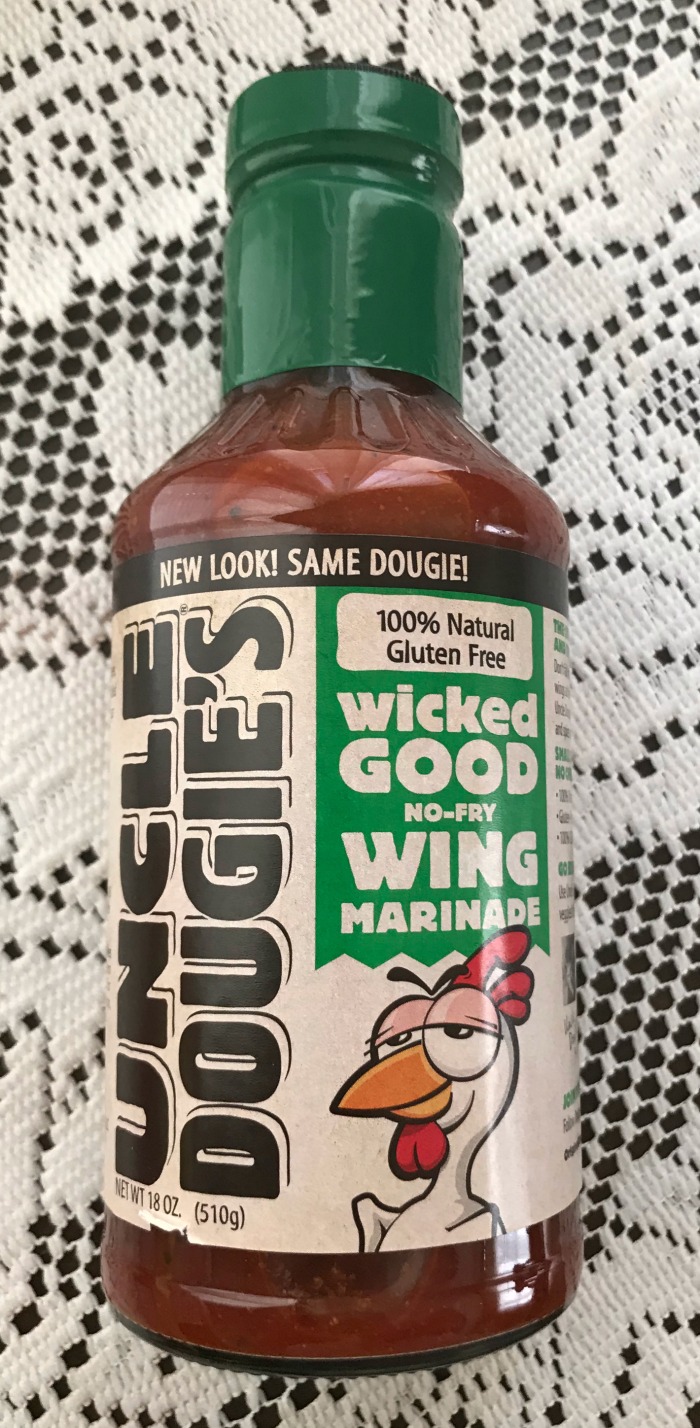 Uncle Dougie's
For all you wing lovers out there, Uncle Dougie's has you covered! Uncle Dougie's is the original no-fry wing champion! Most restaurants take frozen wings, throw 'em in a deep fryer, and shalack 'em with some God-knows-whats-in-it-sauce. Uncle Dougie's Wicked Good No-Fry Wing Marinade let's you make awesome, spicy-as-you-want wings at home without the mess and added fat from frying. The best part is the delicious flavor!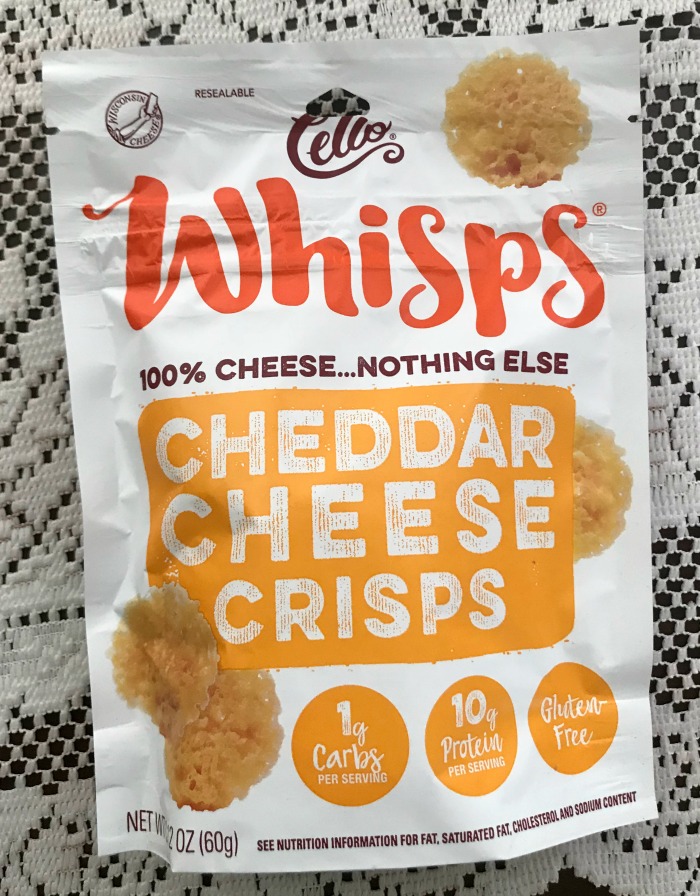 Cello Whisps
Delicious crunchy snacks are my absolute favorite and I absolutely love cheese! Cello Whisps checks all my boxes! Whisps are an airy, crispy, crunchy, and tasty snack made solely from one ingredient: 100% true cheese! Made from
Cello's deliciously sharp baked Cheddar cheese. Whisps are an excellent source of calcium and protein. You can enjoy them in a salad or by the handful straight out of the bag like we do!
I've told you many times before how much I love my monthly Degustabox and box January's box no exception! The new year is off to a great start because it held delicious and healthy snacks in addition to other healthy items! I love trying the new products each month and am enjoying the value I get from my Degustabox! I get to try new products and decide if I like them or not BEFORE purchasing at the store!
Are you ready to Sign Up for a Degustabox Subscription?
Sign up for a monthly subscription with Degustabox for only $19.99, which includes delivery. Receive your Degustabox every month filled with goodies (10-15 surprise products, many new to the market)! And, at this price, it is much less than you would pay in stores! It is a great value and a great way to try before you buy! If you decide it isn't for you, that's alright too! There is no commitment necessary. To cancel, just let them know before the 15th of the month. So, what are you waiting for? Go ahead and give Degustabox a try today!