Support Equality with Select Kroger Family Stores Purchases #KrogerPride
This post may contain affiliate links or I may have received the product free in exchange for my honest review. See full disclosure for more information.
Hunger among our youth is a growing epidemic. It is especially high-risk in the LGBT community, most prominent in those that are homeless. Under no circumstance should anyone go without food. No one should experience this type of treatment, at any price. As a local citizen of Cincinnati who supports equality for everyone, I am proud to live in a city, and shop with a company that also strongly supports the LGBT community – Kroger Family of Stores.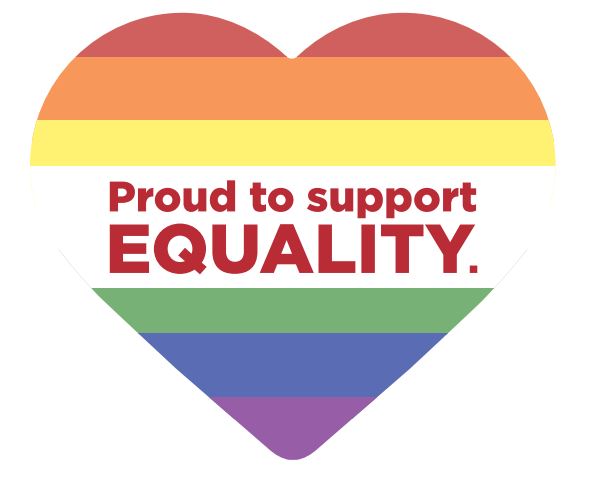 To celebrate Pride Month and support awareness, the Kroger Family of Stores including Ralph's, King Soopers, Fry's Food, Smith's Food and Drug, QFC (Quality Food Centers), Food 4 Less and Fred Meyer are partnering with major brands to show support to local charities all across the nation. Purchases of select brands made at Kroger Stores here in Cincinnati will be donated to GLSEN (Gay, Lesbian and Straight Education Network) in the Greater Cincinnati area.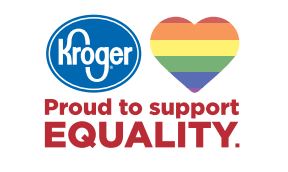 Brands include Anheuser Busch, Campbell's, E&J Gallo, Hershey's, Peppridge Farms and Pepsi. The following are product purchases you can make to show your support:
Bud Light
V8 Energy Sparkling – 12 oz.
Robert Mondavi Private Selection Cab or Chard (750ml) or Svedka Vodka (750ml)
Barefoot Moscato Spumante or Extra Dry (750ml)
Hershey Mixes
Pepperidge Farm Goldfish (2 oz packs)
Sunchips and Smartfood products
Stacy's Pita Chips (6.75 – 7.33 oz packages)
Pure Leaf Teas (unsweet, sweet, extra sweet, raspberry, lemon and not-to-sweet 6-packs)
Kroger Family of Stores are also sponsoring and supporting many Pride Parades nationwide, including my hometown Cincinnati Pride Parade, taking place on on Saturday, June 24th.
How can you help? Get involved with your local LGBT community to help raise awareness and feed those in your area. You can also show your support by purchasing from these brands that authentically support and sell equality-friendly products. Another way is to donate to a local food bank, such as our Freestore Food Bank located here in Cincinnati or find your local food bank in your area to support.
Be sure to stay connected socially with Kroger for their latest product news and information
Share your Rainbow Pride all year long – here is a delicious and easy recipe you can make to show your support!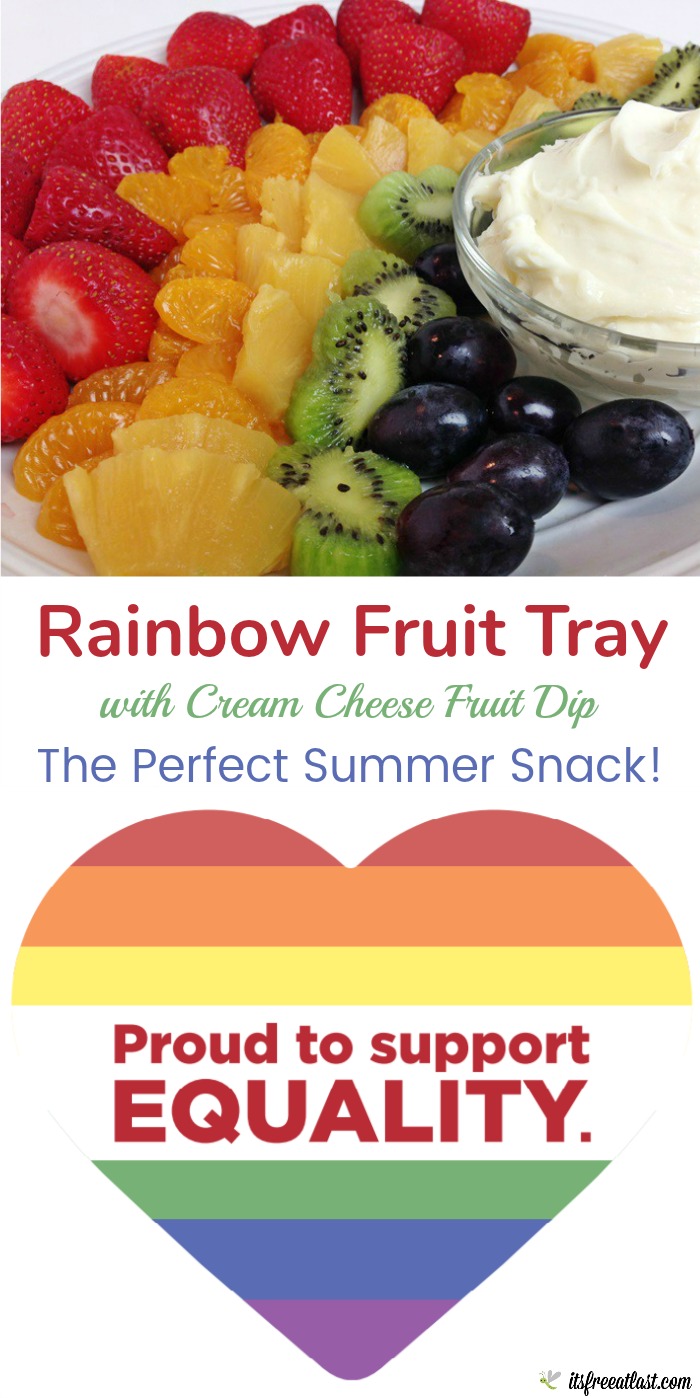 R

a

i

n

b

o

w

Fruit Tray with Cream Cheese Fruit Dip
Ingredients:
Mandarin Oranges, canned or fresh
Pineapple Chunks, canned or fresh
Purple or Blue Grapes
Kiwi
Strawberries (or Raspberries)
Dip Ingredients:
8 oz. Cream Cheese, softened
1/2 cup Powdered Sugar
1 tsp Vanilla Flavoring
Instructions:
Drain the mandarin oranges and pineapple chunks, if using canned or prepare the fresh.
 Rinse the grapes and wash and cap the strawberries.
 Peel and slice the kiwi. Cut the ends off and using a spoon, gently insert it between the fruit and the peel. In a circular motion, use the spoon to continue around the kiwi, loosening the skin from the fruit. The fruit will slide out smooth and perfect 🙂
 Use a cookie cutter to cut into fun shapes, if desired.
 Arrange onto plate in a semi-circle, allowing room for the dip bowl.
 In a mixing bowl, beat the the softened cream cheese until smooth and creamy.
 Add Vanilla Flavoring. Then slowly incorporate the powdered sugar and mix until well blended.
 NOTE: If dip is thicker than you would like, add 1-2 tablespoon of milk or half-n-half to thin.
 Serve with festive toothpicks for a party favorite.
 Enjoy!
This is a sponsored conversation written by me on behalf of Kroger. The opinions and text are all mine.