Tips For Creating A Calming Bedroom
This post may contain affiliate links or I may have received the product free in exchange for my honest review. See full disclosure for more information.
The bedroom should be somewhere that you able to completely unwind and drift off to sleep each night. This is important because when you sleep, you are essentially recovering from exertion. A good night's sleep is vital for overall mental and physical wellbeing. Too often, though, people have poorly designed bedrooms which can make it difficult to relax and get a good night's sleep. This can have a huge impact on their health and daily lives, so it is always worth taking a look at your bedroom and seeing if there are ways that you could create a calmer, more appealing space and the right environment for catching some shut-eye. Here are a few easy ways to do this.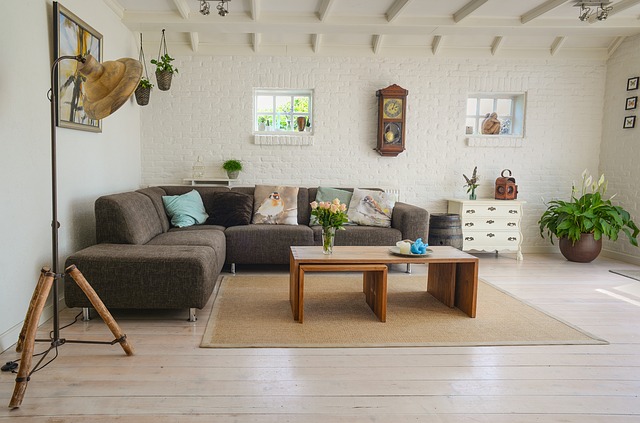 Remove Electronics
The biggest mistake that people make when it comes to bedroom design is making this a multifunctional space with various electronic devices. The most common example is a television in your bedroom, as this can make it difficult to relax and does not signal to your brain that this is a place for sleep. Similarly, using a tablet or smartphone whilst in bed can have a huge impact on sleep quality, so remove all distractions so that you know that this is an area for relaxing and recharging (but not your devices!).
Blackout Blinds
There are few things more frustrating than light creeping through and making it difficult to drift off. Blackout blinds are the perfect solution and will create a completely dark environment that can make it much easier to sleep at night. Sleep allows you to recharge your batteries so ensuring you have the perfect environment is essential.
Lighting
It is important to have some form of lighting in the bedroom, but avoid harsh lighting at all costs as this can make it difficult to relax. Instead, opt for soft lights, candles or even sensory lighting. The latter can do wonders for creating a calming atmosphere whether you are simply chilling out or trying to catch some shut-eye.
Bed
The bed is, of course, the centerpiece of the bedroom and critical to a good night's sleep. If your bed is uncomfortable in any way, then you may want to consider making a change. Products that have been designed to improve sleep quality, like a gel mattress, are worth the investment because they can have such a positive impact on your entire life.
Fragrance
One hugely overlooked aspect of bedroom design is fragrance, which can have an enormous impact on how you feel when you walk into a room. Consider a scented candle, air freshener, flowers or incense to create a fresh, welcoming and pleasant fragrance which you will notice as soon as you enter.
Personal Touches
Bedrooms can full cold and empty without any personal touches, and this can make them difficult areas to relax. Ensure that you have photos of loved ones, artwork, and similar items to inject personality so that you will enjoy spending time here. Although personal touches are important, be careful not to go overboard as this can create a cluttered feel.
A bedroom should be somewhere that you enjoy relaxing and find it easy to get shut-eye each night. If you are currently struggling or you have just moved to a new home, consider the above to create a welcoming, calm and soothing environment.