7 Ways to Update your Living Space
This post may contain affiliate links or I may have received the product free in exchange for my honest review. See full disclosure for more information.
Every now and again, it feels as though you need a change. This change could be a new career, a new lifestyle, haircut or hobby that makes you feel refreshed. Another way to introduce some change into your life is by updating your living space, either with small tweaks like getting a new couch or bigger projects such as adding an extension. Here are some other ideas on how you can update your home for a much-needed change.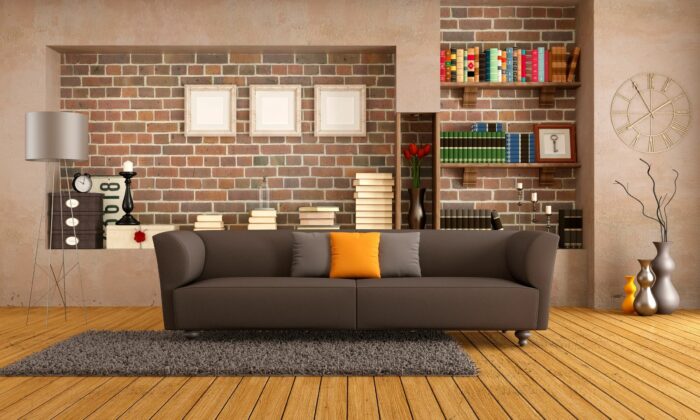 Redecorate
It could have been years since you last decorated the rooms in your house, and fashionable color schemes and styles might have changed a lot since then. You may have just moved into a new home, and the previous owner's tastes simply don't match yours. The first thing to do when you want to revitalize a home is to redecorate. There are many popular trends in interior design for inspiration when thinking about how you would like the room or entire house to look. Mixing darker colors with more neutral tones for feature walls is stylishly effective and a common choice. Bold, patterned wallpaper is another design feature that pops up on a regular basis. This can be a good opportunity to reflect your personality in your décor; for example, if you love classic literature like The Great Gatsby, picking an Art-Deco style wallpaper could help to create your ideal living room.
If you're reinventing your bedroom, canopy beds give off a sense of luxury, which could aid a peaceful night's sleep.
Remodel the kitchen
This is a bigger job than merely adding a new coat of paint to your walls. However, it might add some extra value to your house, which makes it worthwhile if you have the budget to do so. Remodeling the kitchen could require an extension, in which case you need to make sure you have planning permission beforehand. Having a large kitchen is beneficial for extra storage space, and if you're a keen cook, it creates additional room to prepare delicious meals and treats. If you already have a large kitchen, you can update it by choosing new units, a better stove, flooring or all of the above. You could even modernize your kitchen and fill it with the latest gadgets to impress your guests.
Let in more light
It's a simple technique but an effective one. Allowing more natural light into your home can improve you and your family's health and mood while also making your house feel more spacious. If there is the opportunity to turn your ground floor into an open-plan living area, this could be a fantastic way to let light travel through the home. This might not be an option for everyone, though, and so adding in skylights is another great way to add extra natural light into a room. You might also want to consider installing large windows that run the length of the walls, or a set of patio doors. Depending on your budget, there are several ways you can achieve this.
Furniture
If you don't want to spend time or money on redecorating or remodeling parts of the house, then replacing old furniture with new pieces is just as effective at changing things up in a room. There are plenty of sets of chairs and couches in the same style that you can purchase to create a more elegant feel to your living room. Opting for more quirky choices like mismatched chairs or a beanbag from Comfy Sacks can inject a more playful, fun vibe. If you're reinventing your bedroom, canopy beds give off a sense of luxury, which could aid a peaceful night's sleep. A bespoke closet is a nice addition if you like to be organized and keep your things neatly hidden away. They also make the most of the space in your bedroom. Whatever the room you're trying to update, adding new furniture is a sure way to give it a new lease of life.
Introduce more plant-life
Adding more greenery into your living space can make it come alive. Plant-life in the home can boost mental health as it benefits your mood to be around nature. If you live in a city, there might not be a lot of green spaces for you to visit, so creating one at home is an excellent way to inject more flora into your life. There are many plants that are suitable for indoors, such as succulents (Cactus, Aloe-Vera, Jade Plant, etc.) If you want something with more color, orchids are a good option for unique flowers, as are Azaleas and Arum Lilies. For those who like to cook, growing herbs in your kitchen can be aesthetically pleasing and give off pleasant aromas. Chilies and tomatoes are some other foodie plants that are grown easily indoors, too.
Artwork
Adding some art onto your walls, or having ceramics on display, can be an effective way to bring something new to a room. Purchasing artwork doesn't have to be expensive, and it might be a more cost-effective way of dressing up a room that feels a bit drab. There are many sites that offer unique pieces from around the world, making it very easy to find something that you like and suits the space that you're updating. Photography prints are often a popular choice or simpler imagery that fits in with a minimalist style. For those with an artistic flair and some patience, painting a mural as a feature wall in a room can be very impressive.
Lighting
Another small change that can make a big difference to a room is lighting. Changing a light-shade is one way to do this, or you can install different bulbs to give off different levels of light. Incandescent bulbs have been popular choices to bring a vintage feel to modern rooms, although LED lighting is more energy-efficient. Even introducing some new lamps into a room can revive a space. Some lamps have very interesting designs, so they can double up as pieces of art.
Whether you want big or small changes, updating your living space should be a fun experience that allows you to express yourself and create the home that best suits who you are. These are just a few suggestions to help get you started.