Travel Itinerary: 3 Days in Palm Springs
This post may contain affiliate links or I may have received the product free in exchange for my honest review. See full disclosure for more information.
Located in Southern California in the Sonoran Desert, is Palm Springs – a stunning oasis known for its hot springs, golf courses, day parties, beautiful hotels and spas. Greater Palm Springs comprises nine small cities: Palm Springs, Cathedral City, Desert Hot Springs, Rancho Mirage, Indian Wells, Palm Desert, La Quinta, Coachella and Indio. All these cities lie close together within a 30-minute drive from the first to the last.
Palm Springs is known for its mid-century modern architecture, vintage boutiques and amazing restaurants. It is surrounded by Coachella valley which is a great getaway for biking, hiking, horse riding and more. If you want a nice summer getaway that's worthy of your time, go to Palm Springs. A three-day summer retreat in Palm Springs is all you need in 2021!
Here is a 3-day travel itinerary filled with lots of fun things:
3 Days Itinerary Palm Springs
Day 1:
First things first, it's time to check into your home for the next few days. Palm Springs is celebrities' top choice for a quick getaway and as a result, there is a lot of high-end accommodation to choose from. Whether that be a luxury villa or a stunning hotel or even a more affordable Airbnb.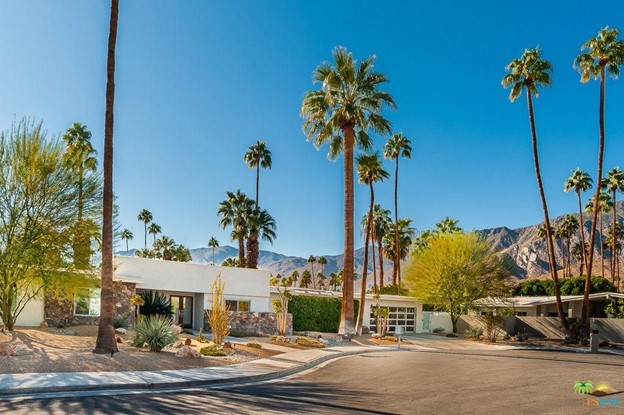 Palm Springs has a lot to offer so on your first day drop your bags off at the hotel and start exploring. As you go through the city you will consume all the culture and relaxing vibes that Palm Springs has to offer. While you are at it, do visit the Empire Polo Club, home of the famous Coachella Music and Arts Festival.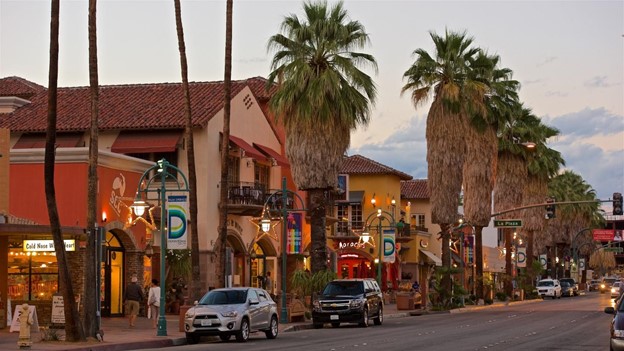 Palm Springs has been the perfect getaway for Hollywood celebrities since the early 1900s and has hosted many famous names over the years. The likes of Elvis, Leonardo DiCaprio, and Elizabeth Taylor even bought their own villas and mansions. The celebrity tours will take you to these locations but will also show you some of the other go-to destinations of many high-profile Hollywood celebrities such as The Oasis Hotel and El Mirador. You can book different tours with different companies like MidMod Design Tour, Palm Springs Mod Squad and Palm Springs Historical Society.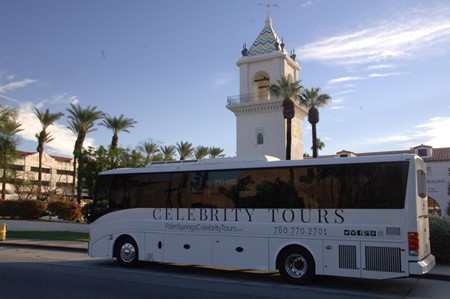 Palm Springs nightlife is on another level. With both local bars and elite clubs, you can party all night long in Palm Springs. So, end your day dancing away in a trendy club with some drinks!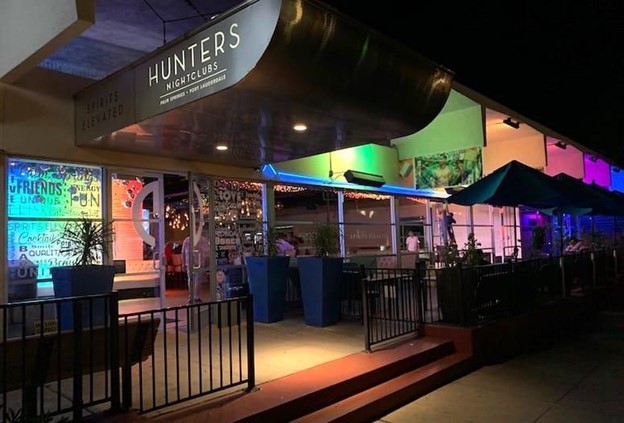 Day 2:
Palm Springs Aerial Tramway
Start your day with an early morning aerial tramway. Enjoy the scenic views of Coachella valley, Chino Canyon, San Jacinto, and Santa Rosa mountains. The ride ends at Mount San Jacinto state park where you can hike or have a nice meal at one of the cafes!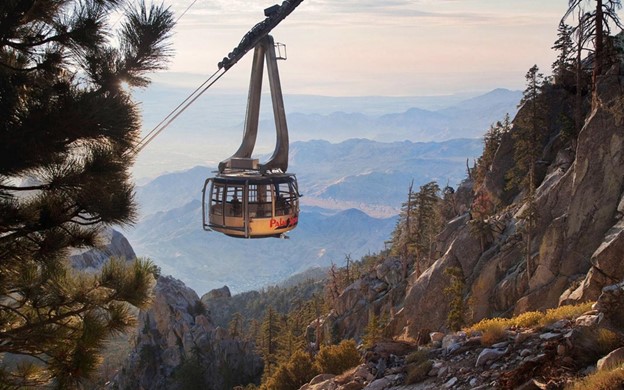 Cycle on the San Andreas Fault
After the tramway, go for a bike ride to check out the San Andreas Fault. With no turns and no traffic, you will enjoy your ride along the Box Canyon with views of the Salton Sea.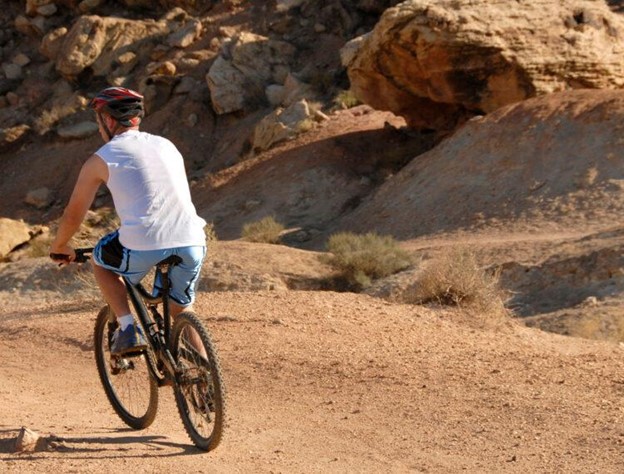 Shop at the 'Rodeo Drive of the Desert'
Palm Springs is famous for its mile-long shopping strip with multiple high-end and designer brands like Chanel, Dior, Gucci, Louis Vuitton and Prada. So, go check out the 300-plus shops, salons, restaurants and art galleries! Don't worry if you are on a budget, there are some great local spots like Wilma & Frieda's Cafe where you can enjoy a tasty dinner for a reasonable price.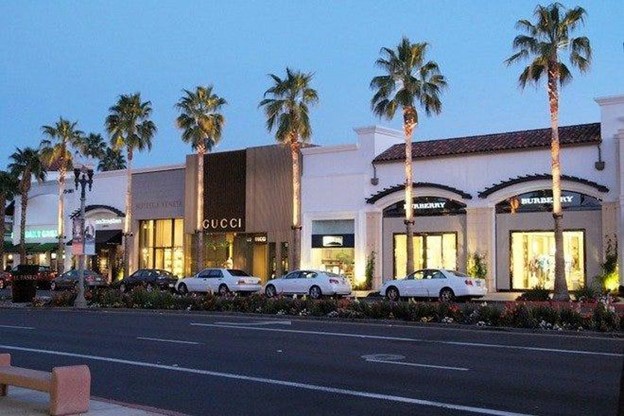 Day 3:
Hike to the Cross, Palm Desert
On your last day, go for an early morning hike in the Palm desert. Just be careful because it is a rough and steep hike but totally worth the effort. Along the way, you will meet many hikers, joggers, dog-walkers and sightseers. At the end of the hike, you will witness the incredible views of the Santa Rosa Mountains and the cities of Palm Desert.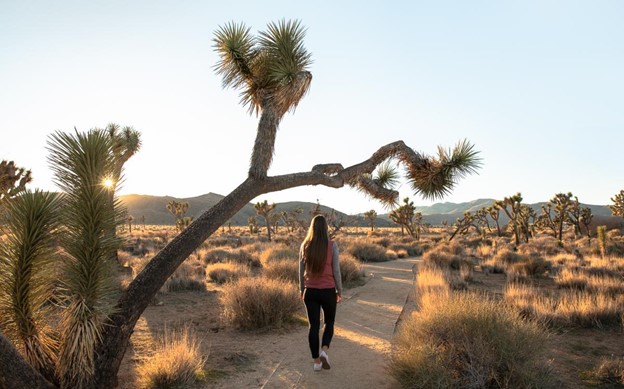 Visit Palm Springs Art Museum
If you are into art and culture, visit the art museum of Palm Springs. This museum has Native American artifacts as well as modern art. The building houses around 28 galleries and showcases Picasso, Chagall, Warhol, Antony Gormley, Ansel Adams as well as Lichtenstein.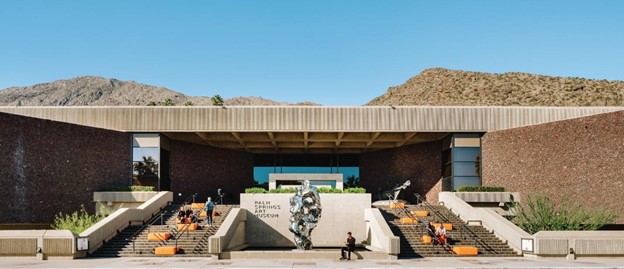 If you are not into museums, you can spend your day in one of the many spas in Desert Hot Springs for a relaxed evening. Enjoy the water, swim and don't forget to take those insta-worthy pictures!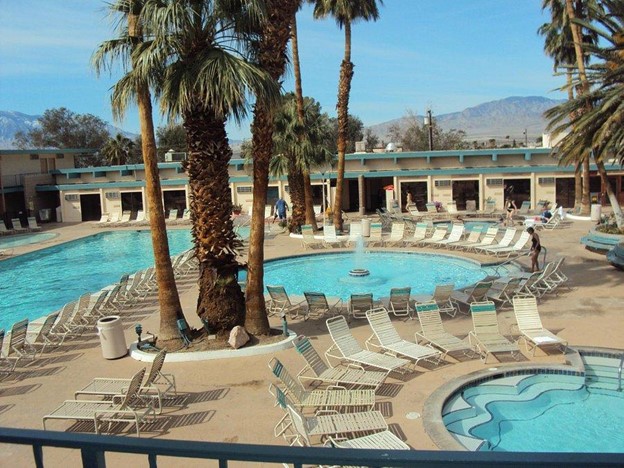 Dine At a Fine Restaurant
To end your three-day Palm Springs retreat, have a lovely dining experience at one of Palm Springs fine dining restaurants. Have a taste of classic French cuisine at Le Vallauris and end your meal with a mouthwatering dessert from Wally's Desert Turtle.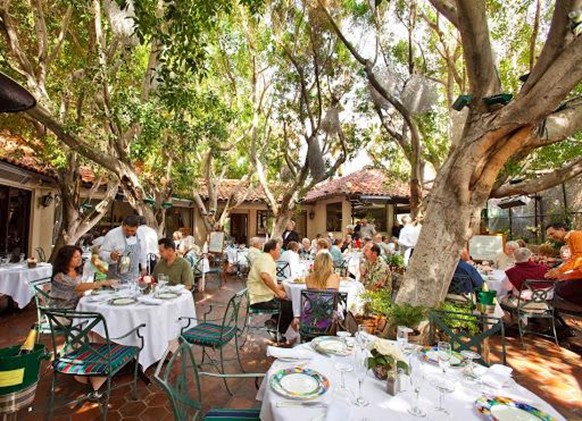 Conclusion
Enjoy the fine weather, beautiful views and laid-back vibe of Palm Springs this summer with the help of this 3-day travel itinerary. It will truly be an unforgettable affair!