Ultimate Beauty and Self Care Hack Girl Summer Checklist
Bring on *hack* girl summer! Let's be honest, hot girl summer is really about what hacks you know and when to use them. Therefore, here is a pretty solid list that'll hopefully help a girl (or guy) out. Try them all out and make your summer so much better!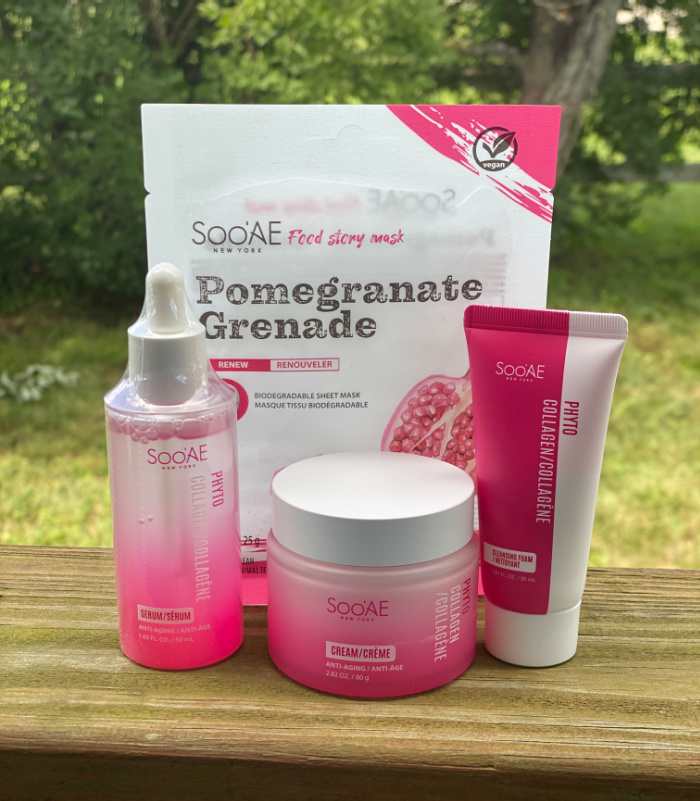 From Food Story Sheet Masks to the Vegan Phyto Collagen Collection, it is impossible to go wrong with Soo'AE's high-quality face, body and hair products that are formulated for all. Soo'AE is made up of green, clean K-BEAUTY products that are vegan, natural, and cruelty-free from your skin to your hair. Ingredient-focused and affordable, Soo'AE blends luxury and affordability while pioneering new and innovative approaches to skincare which is an ultimate beauty hack.
Hot girl hack, wear white during the warmer days to stay cool! PMS PrioritizingMyself, is a not-for-profit company dedicated to making the world a better place for women. Recently founded in Los Angeles, they design t-shirts with a mission to raise awareness and funds for organizations that are focused on women's rights and equality. This fashion is spreading love at a time when we most need it (a love patch is even stitched on the front of the shirts).
Shop their great products on their Website
Stay socially connected: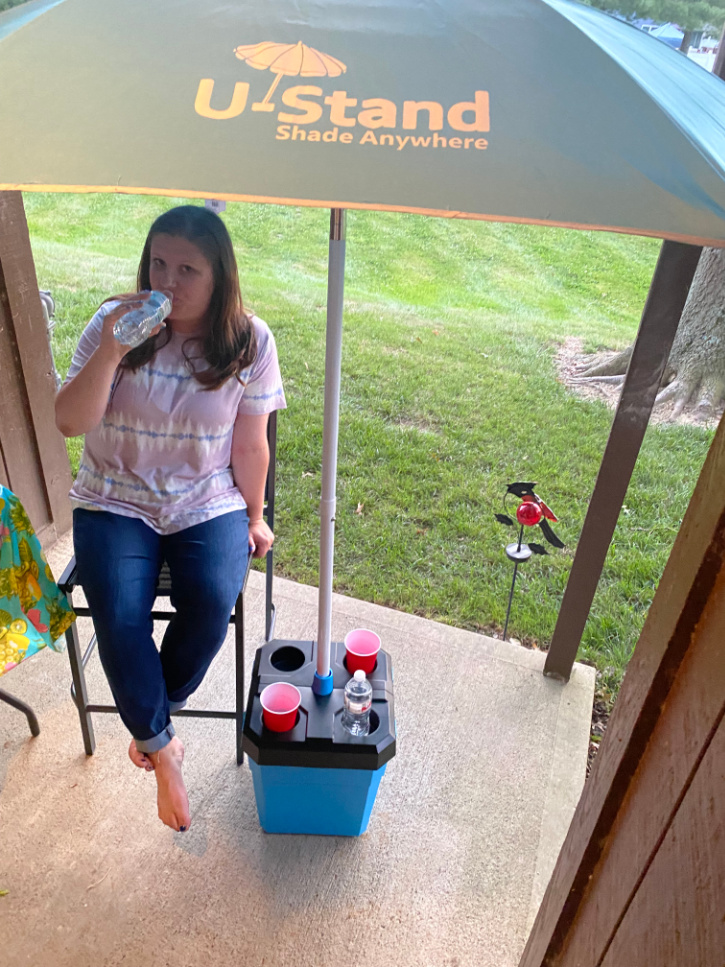 Shielding yourself from the sun is essential to healthy skin but it's the how that's the hack. With U-Stand, the world's most versatile umbrella stand, you have the perfect hack to protected skin. The U-Stand is designed as part container, part umbrella stand, and part cup holder — making it the must-have item for all your next trip outdoors. The all-in-one product holds your gear and is easy to transport with its convenient shoulder strap. The U-Stand is made with durable, UV-protected plastic and will fit any umbrella, ranging from resort-grade wood poles to the standard beach umbrella. No more rogue umbrellas flying across the way, only reliable shade with U-Stand's convenient solution for shade anywhere.
Available for purchase on U-Stand's Website.
Stay socially connected with U-Stand: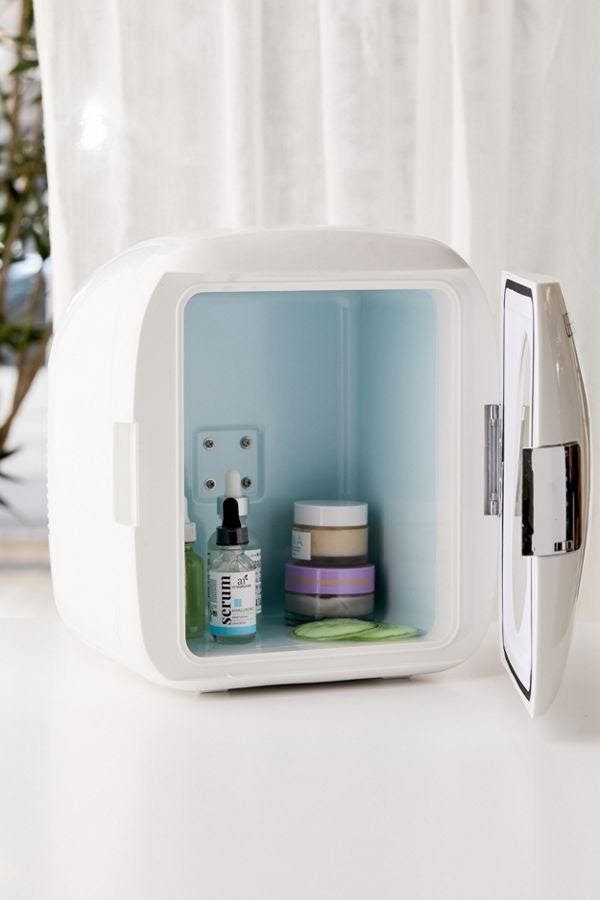 A personal beauty fridge for not only keeping those expensive beauty serums chilled but it can also heat up face cloths or even your beauty masks? Um, yes please! Uber Appliance's mini-fridge is a fun little beauty hack with its sleek and highly functional design featuring heating and cooling options to keep contents cool or hot. Utilizing state-of-the-art and environmentally friendly thermo-electric Peltier Technology, Uber Chill is capable of cooling or warming within a reasonable amount of time, cooling down to 32o F and warming up to 150o F.
Available for purchase on Uber Appliances Website.
Stay socially connected to Uber Appliances: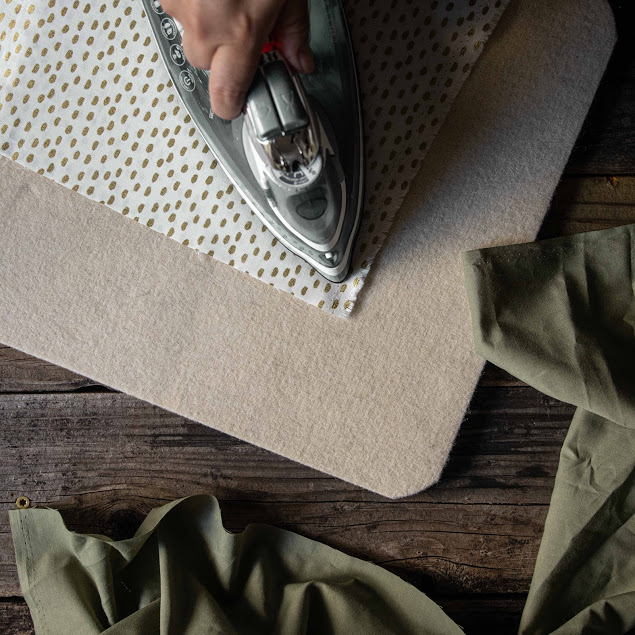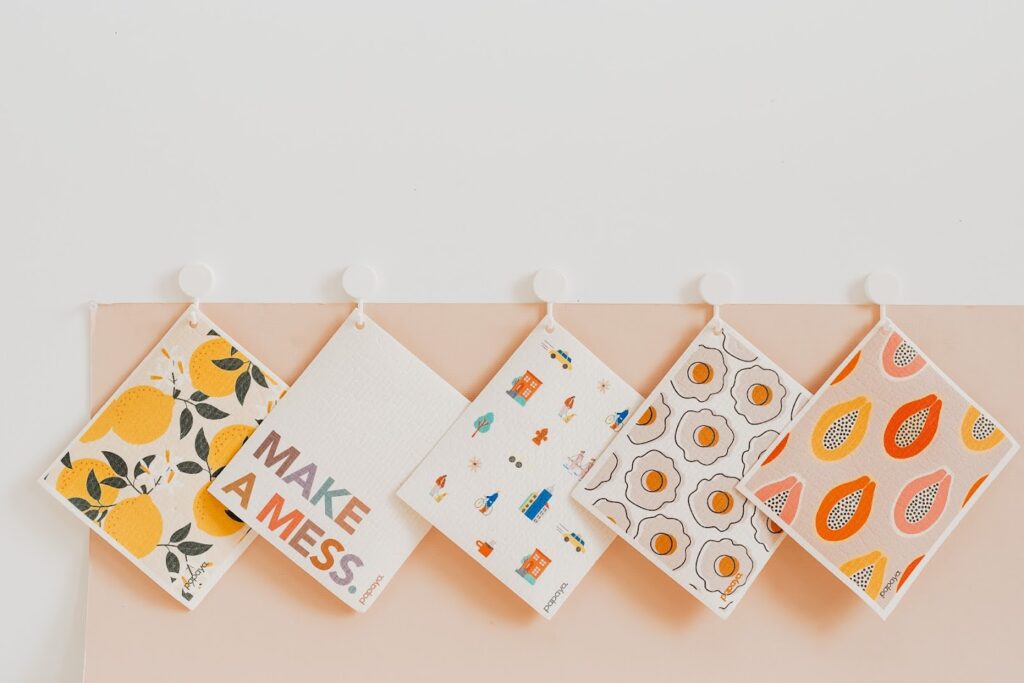 Sustainable beauty hacks? Yes, please?!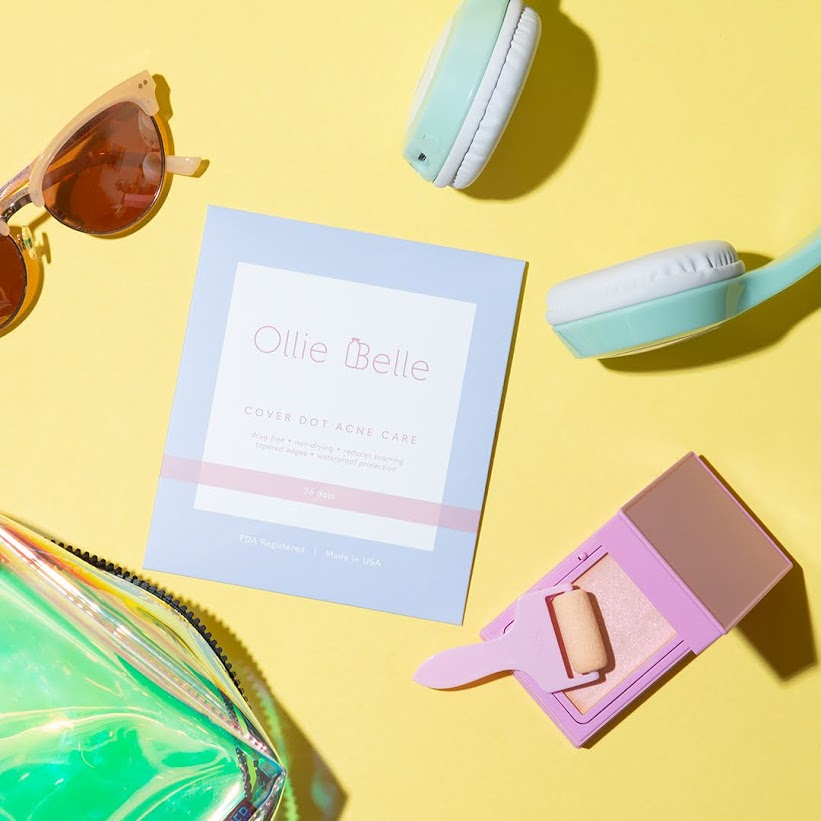 It's time to say goodbye to unwanted blemishes, fast! Ollie Belle is unlike any other dot acne treatment on the market. FDA-registered and produced in the USA, Ollie Belle offer's you medical grade care at an affordable price. Flexible, durable and ultra-thin, Ollie Belle's acne and blemish barriers work with your everyday needs so you feel like your most confident and strong self!
Available for purchase on Amazon and Ollie Belle's Website.
Stay socially connected with Ollie Belle: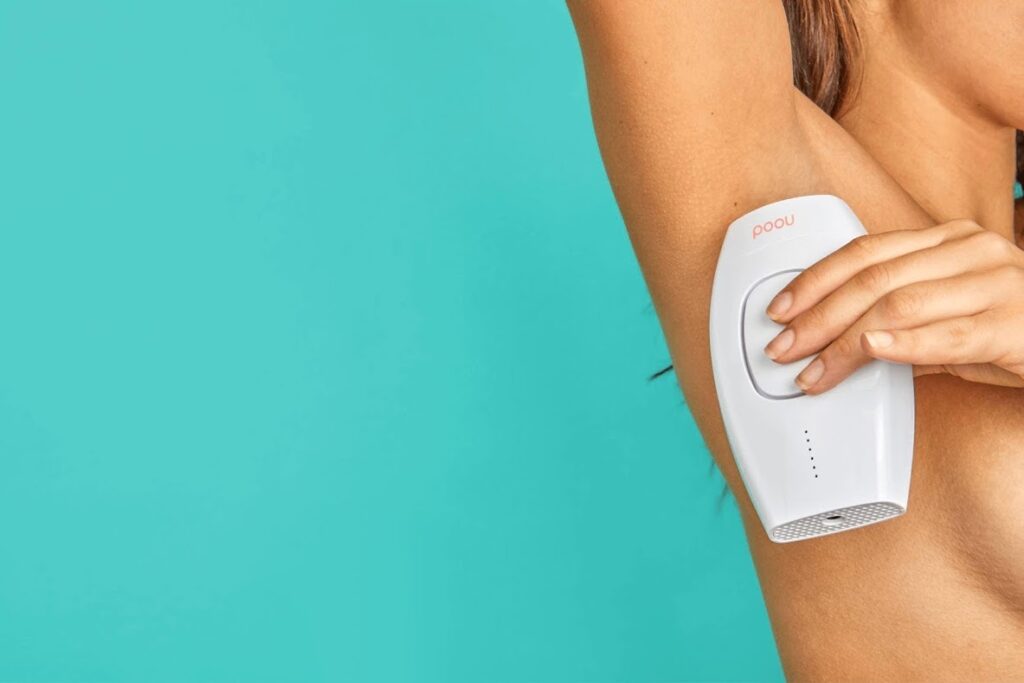 This summer's at-home beauty hack to remove hair, permanently! Imagine tossing those razors in as little as three weeks just in time for swimsuit season and summer attire. Nood is the #1 at-home IPL (intense pulsed light) hair removal solution! The good news is, unlike laser hair removal, IPL is generally much safer and less painful. Nood is the affordable solution for permanent hair removal (one-tenth the price of laser).
Available for purchase on Nood's Website.
Stay socially connected with Nood: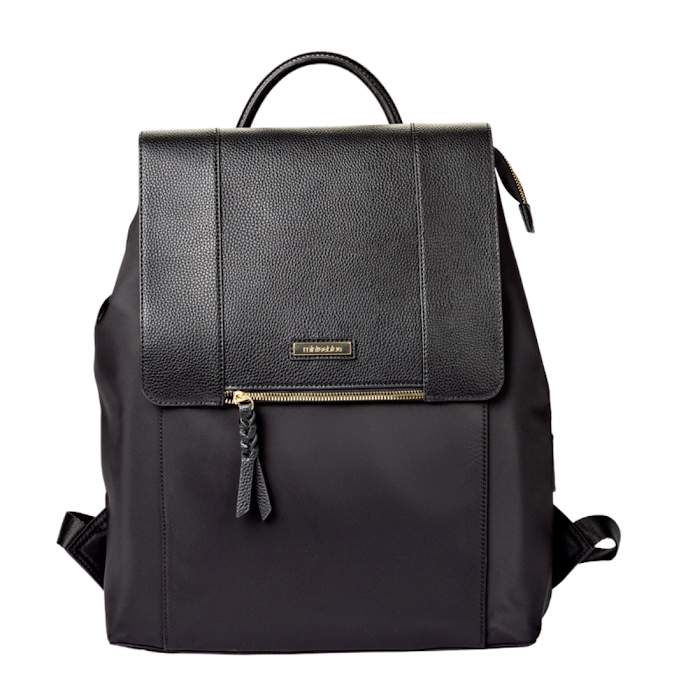 The ultimate hack this summer is a bag with multiple compartments (especially if you're back in the office!) This brand has beautifully given the everyday tote and backpack a makeover with chic offerings that complement modern lifestyles. With zippered compartments that keep shoes and food separate from other items, it's the perfect solution for busy women who juggle work, motherhood, errands, workouts, and more with sophistication and a smile.
Available for purchase on Minkee Blue's Website
Stay socially connected with Minkee Blue: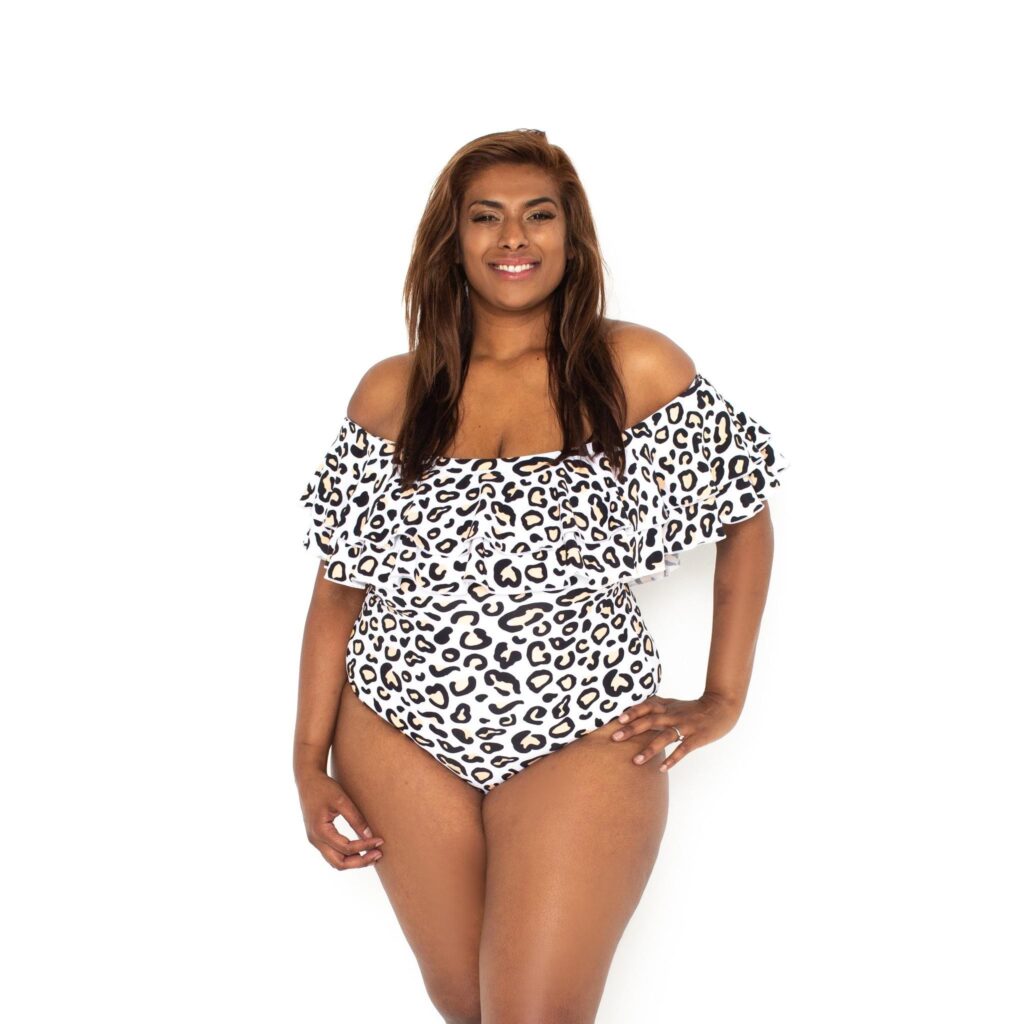 Feeling good in your own skin should be the hack of all hacks and finding a brand that offers cute options for all is the way to make that happen. Infamous Swim is size-inclusive from XS-3XL with a mission to embrace the body you have and bring awareness to body positivity no matter your size or stage in life. With an array of styles to choose from for any body type and matching accessories like headbands and scrunchies made for the water! Infamous swim is famous for their matching swimwear collection for minis that is so adorable and they even have matching options for Dad, too!
Available for purchase on Infamous Swim's Website
Stay socially connected with Infamous Swim: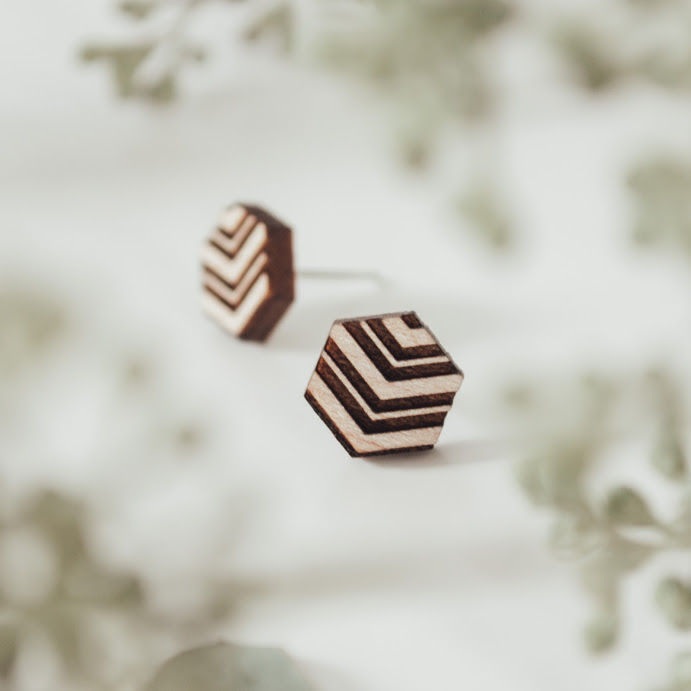 Looking for more modern styled jewelry? Elise Design carries accessories that will look good with any outfit you rock this summer! This handcrafted jewelry brand is designed so that you will confidently know your favorite accessory is going to pair great with multiple outfits for a variety of occasions and make you feel lovely with every wear.
Available on Elise Designs Website
Stay socially connected with Elise Design: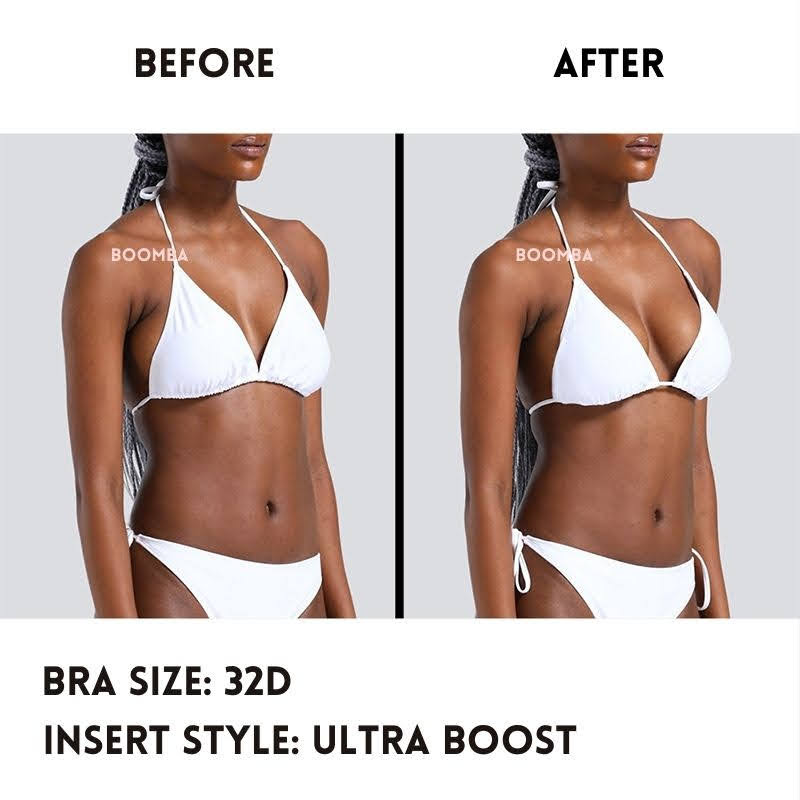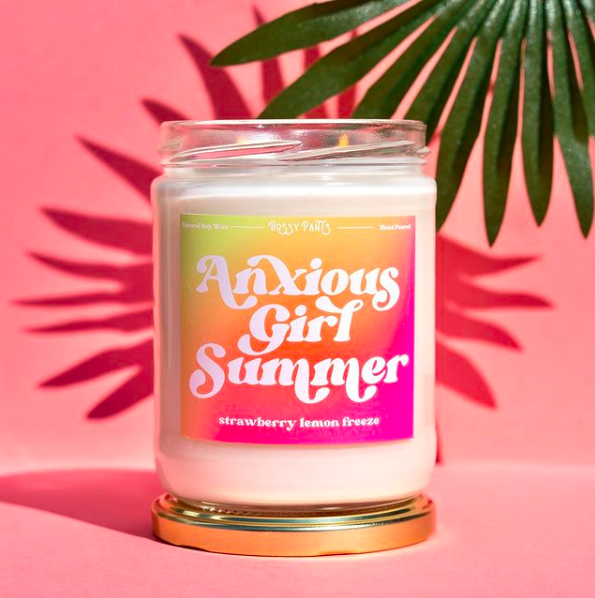 Fun, Sassy & Super Gift-able Soy Candles! For anyone with a great sense of humor, you can grab these hilarious candles from Bossy Pants Candle with clever sayings to fit your mood. From "Alexa, clean the house" to "Alone time" to "Time to Wine Down," there's a candle to make her giggle that also smells great! All Bossy Pants candles are hand poured in small batches, are vegan and cruelty-free, and are truly a labor of love.
Available on Bossy Pants Candle Supply Website.
Stay socially connected: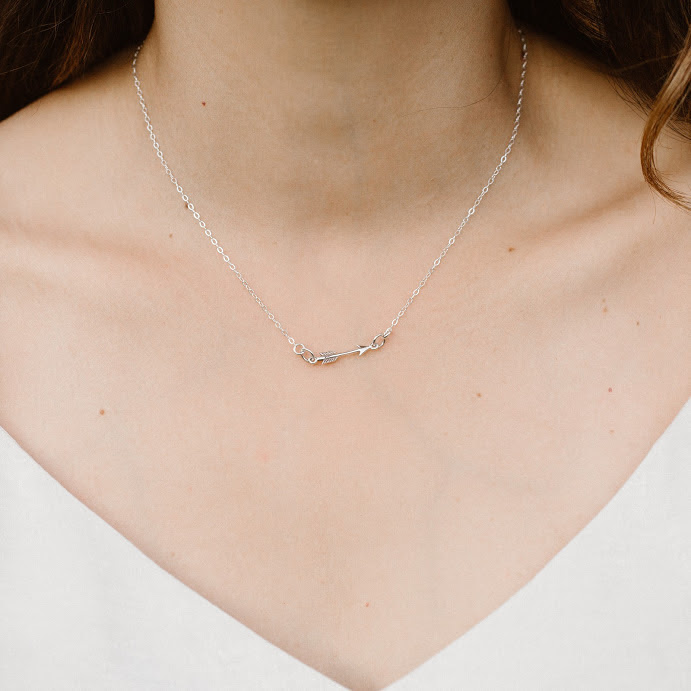 Celebrate your well-deserved hot girl summer with jewelry that manifests confidence! The arrow on this necklace symbolizes courage and the notion to keep moving forward. You wholeheartedly encompass moving onward towards the unforeseen future. Take back your summer and live the life you imagine for yourself because you are a warrior.