Vitafusion Gummies for Easier Digestion #MegaChristmas19
This post may contain affiliate links or I may have received the product free in exchange for my honest review. See full disclosure for more information.
I know I don't have the best foods in my diet, and I like to supplement with Vitafusion gummies to make sure that I am getting the necessary nutrients that I may be missing with my everyday eating. They have numerous other formulas to help you sleep with Melatonin, help you get your Vitamin C, and other great necessary vitamins. These will make great stocking stuffers!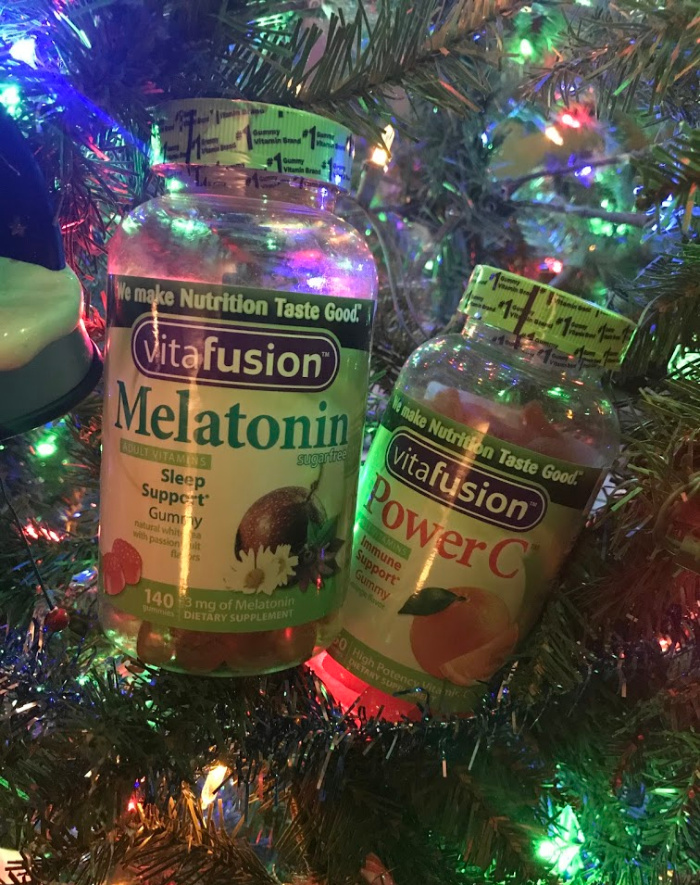 vitafusions Mission: 
vitafusion is as obsessed with fruit trees as bees are with honey! Our fruity fascination takes on many forms. We appreciate the satisfying snap of an apple breaking free from a branch. We live for caressing knotty bark through our gardening gloves. We tell anyone who will listen that TWO fruit trees provide enough oxygen for one person to breathe their ENTIRE lifetime! To spread the love, we've partnered with the Fruit Tree Planting Foundation to plant 200,000 Fruit Trees by 2020 in international and US-based communities. Because more people deserve to experience how unbe-leaf-able fruit trees are! For us, for the environment and for communities…we dig fruit trees and the joyful impact they have now and for generations to come.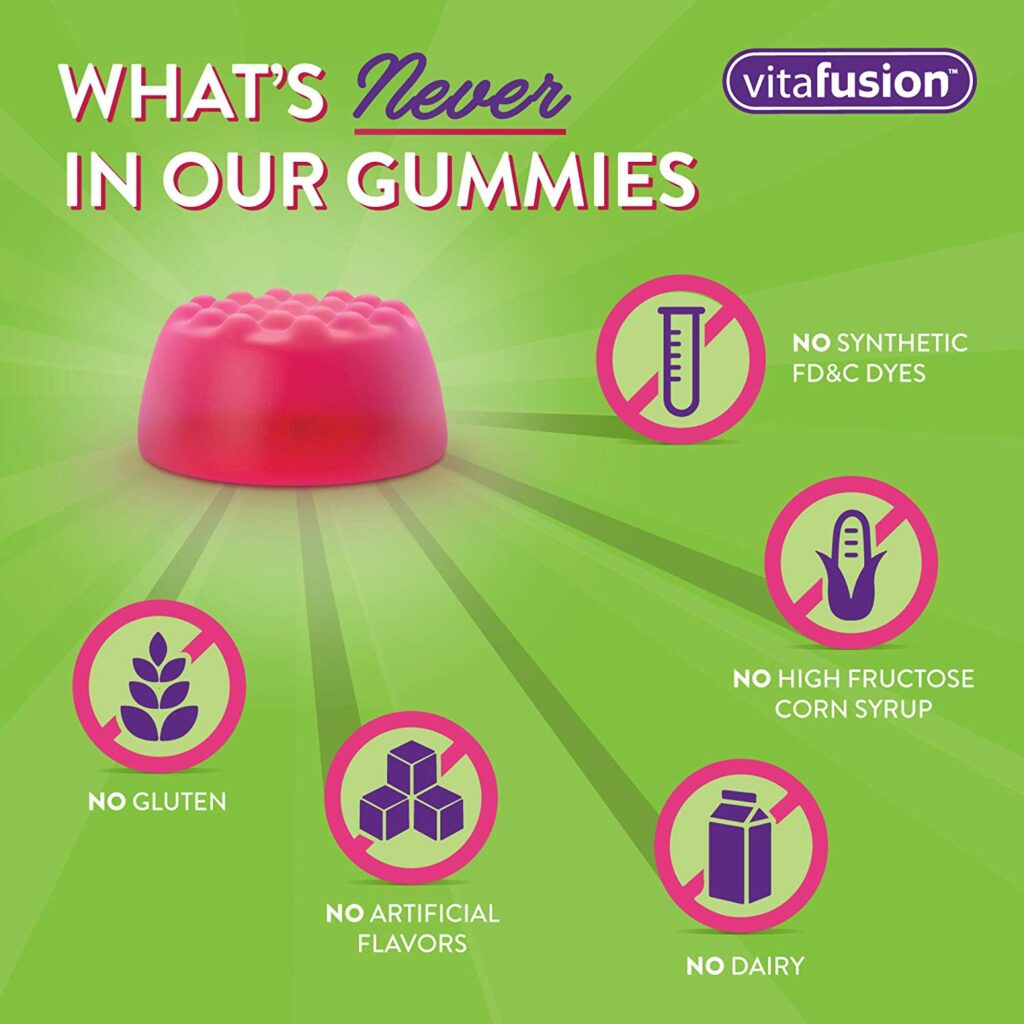 Melatonin is a hormone that plays a major role in regulating the sleep-wake cycle of day-night. It is naturally produced by the body, usually at night in a process driven by ambient light. Jet lag symptoms are thought to be due to the disruption of the natural sleep-wake cycle. When we travel through multiple time zones the levels of melatonin produced by the body may be delayed or even ahead of time. Supplementation of melatonin is used in an attempt to help reestablish a proper sleep-wake cycle and help with jet lag.*
*These statements have not been evaluated by the Food and Drug Administration. This product is not intended to diagnose, treat, cure or prevent any disease.
No artificial sweeteners, sugar free
No high fructose corn syrup
No synthetic (FD&C) dyes
No gluten
No dairy
You can purchase vitafusion gummies on Amazon or any store that sells vitamins.
Stay socially connected to vitafusion for all their latest product releases: 
_______________________________________________________________________________________________
We have added vitafusion gummies to our 2019 Holiday Gift Guide