Cell phones are now part of life, with almost everyone now owning one. We use them in almost everything we do, so when something goes wrong with them, we can feel a little lost. With cell phones costing much money to buy out of contract, is it worth them being repaired?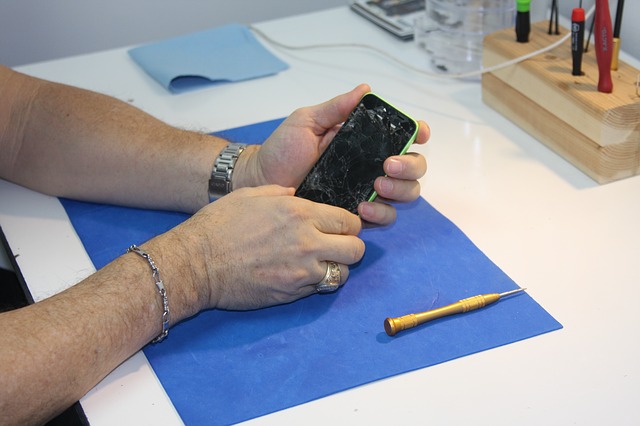 If you have a good background in technology and you want to get into a growing market, then becoming a repair specialist could be a profitable career move.
The problem is not just cell phones, as tablets, computers and other technology are now in every household. Sometimes, it is easier to fix a minor problem than buy a new one, especially if the product is relatively new and costly. Therefore, is it worth opening your own repair shop to help others with the same issue?
Hone in on the issue
The types if issues that most people will have are batteries and screens. For some phones, changing a battery is a simple procedure. However, newer cell phones are now sealed units that cannot be opened easily. It is where someone such as a repair specialist can take the phone and change the battery quickly and easily.
The other big problem is screen damage; this can affect every type of phone. However, the more popular phones will be cheaper to repair than others.
Because iPhones are so popular for example, the price of the screens and other spare parts are low when compared to Samsung and other companies. Also, if the phone is relatively new, the parts will be quite expensive.
Starting your company
The area where you want to locate your business is a matter of choice; you want it to be in a place where customers can see you and hopefully get some passing trade. However, you should also check for competition as this might affect your business.
You can always begin your business from scratch, but there are better alternatives that can get you up and running quicker. Applying for a cell phone repair franchise, for example, such as those offered by Experimac, can be of benefit because the brand is already established.
What services can you offer?
The types of repairs offered depends on the equipment and space you have available. As screens and batteries are the most common problems, these would comprise your most regular work. It is also possible to replace other components depending on the make of phone, including speakers, cameras and charging ports.
Some repairs can be carried out within an hour, while others will take longer. Offering a quick turnaround service can be the offer that clinches the deal for many customers. Especially if they can leave the phone with you while they go shopping.
Offering other items such as screen covers and cases can attract other customers into your store that would otherwise not need your service.
Repairing cell phones and other devices is a good way for people to save money and get back their beloved device. With phones becoming harder to open and repair at home, there will be more opportunities for this type of service in the future.