This post may contain affiliate links or I may have received the product free in exchange for my honest review. See full disclosure for more information.
Deciding to grow your family can be a huge decision. Even if you're just a family of one, bringing another life into the mix can be daunting. But what if that other life has four legs instead of two, a fluffy coat or short hair, a long tail or a cute little one? Adding a dog or cat to your life has a very long list of advantages – the first one being that unconditional love you'll get from your new best friend!
Once you make the decision to add a pet, the next steps can be overwhelming. Where do you find the perfect pet? What does your pet need to make them happy and make life easier for you? You know they'll need food and toys, but what kind and where should you get them?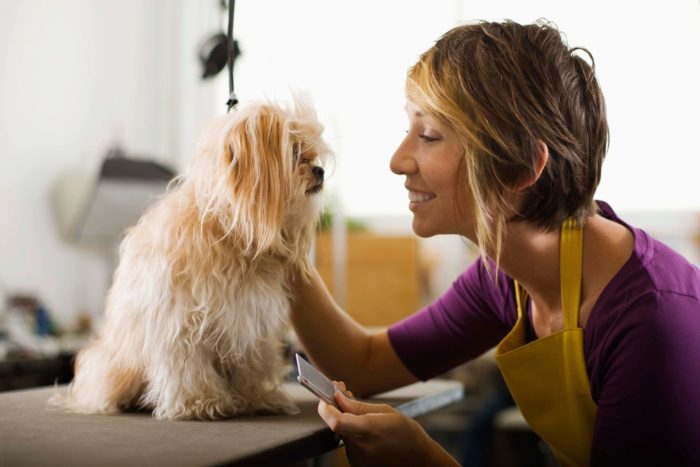 Don't worry! Start with these steps:
*Step one: Find your new best friend. You need to decide if you're ready for a puppy or kitten, or if you'd like to adopt a pet who may be a bit older, but still waiting to love you 100%.
*Step two: Visit your local shelters or rescue groups. You can also check out your local pet stores. These stores often have pet adoption days where you can see the pets available for adoption and shop for all your pet needs.
*Step three: Take the leap. Go through the necessary steps to either adopt or purchase your new buddy.
Now it's time to pick out the perfect name. Say it out loud a few times to make sure you're going to love saying it all the time. Then try it out on your new best friend! If you say the new name and see a twinkle in their eye, then that's the one.
What if you're a working pet parent? If you choose a puppy or kitten, you'll need to take some time to make sure your new puppy is housebroken, or your new kitten is litter box trained. This may take a bit of time, so you'll want to watch some tutorials on the Internet. Once they get the hang of where they're supposed to go, you shouldn't have any problems. If you have to jet out in the morning for the office, you may want to consider installing a pet door. This will allow your pet to go in and out when they need to while you're away.
What if you have to take a trip and you don't want to leave your furry companion behind? The perfect solution is a pet carrier. A great source for a variety of carriers is Mr. Peanut's Premium Products. If you're flying out of town, you will definitely want to help your pet travel in style and comfort in a carrier.
When it comes to feeding your pet the perfect food, you can get lost in all the choices. One thing you can do is research the types of pet food that are there and decide for yourself. Your biggest critic will, of course, be your pet. Try out different foods. If they won't eat them, you'll know to choose a different brand. One thing you should try to avoid is feeding your pet "people food." I know it's hard to resist those adorable pleading eyes when your best friend wants to try a bite of what you're eating. But according to an article in The New York Times, some foods "…can cause gastrointestinal distress and poisoning too." The article points out that feeding your buddy these foods, especially during the holidays when all kinds of delicious foods and treats seem to be readily available, can be dangerous. So stick to the dog or cat food and you should be just fine.
When you bring an adorable puppy, kitten, dog, or cat into your home, you're not just adding a pet, you're adding a member of the family. Take a little time to do some research and get ready for lots of snuggles and wet kisses!