4 Tips For Planning Your First Family Beach Trip
This post may contain affiliate links or I may have received the product free in exchange for my honest review. See full disclosure for more information.
A family beach trip sounds super exciting, especially if it's the very first time all your family members are getting together for some fun and adventure at an exotic sandy beach. Planning well for the road trip and vacation helps make the travel a seamless and thrilling experience. Take a look at my tips for a more memorable first family trip to the beach.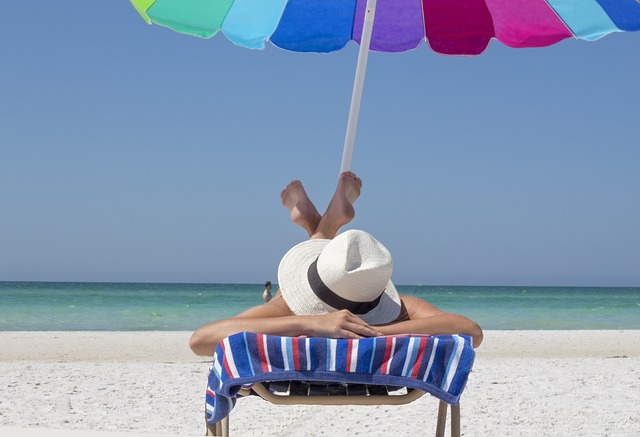 Prepare Your Ride
For a brilliant beach trip, you need to have your homework properly done well ahead of time, so you don't have to be entangled in any last minute changes to your plan that may leave you flustered. If you're planning on traveling by car, prepare the vehicle for the trip by getting it thoroughly inspected by an expert mechanic for fluids, brakes, tires, engine, and transmission functionality. The last thing you want on your trip is a flat tire or a car wreck that can also cause injuries. Always be prepared for accident scenarios in advance and have an expert injury attorney from a reputable organization like Khan Law Firm to deal with the accident professionally.
Have Your Pack List Ready
Planning and a little bit of diligence also help with money savings on a road trip and beach vacation, especially if you've got a budget in mind. Part of the planning includes having a packing list drafted that you can check off while packing so that you know you're not missing out on any important thing like your sunblock, beachwear or your favorite playlist for iPod. For your beach trip, have the necessary items like bug spray, body lotion, yoga mat, flipflops, sandy bags, beach mats and medication all organized in your travel bag.
Plan Your Food & Beverages
While at the beach, you'll be needing lots of cool water, snacks and fresh fruits to nosh on. If you're taking kids along, make sure you have separate boxes or ice buckets with bottles of cold water packed including towels and snacks like cold sandwiches and salads for them. Having lemonade on a summer day at the beach with Mexican tortillas filled with sour cream & fajitas will make your beach trip even more exciting.
Give A Thought To Beach Activities
I advise making a list of activities that you would be doing at the beach with your families like exploration, snorkeling, gaming and any other fun stuff that you would like to engage in. If you're going to one of the famous beach resorts, the staff might have planned activities for guests like guided toys, recreational play for kids and underwater study of aquatic life. Make sure you know about the facilities and activities of the beach resort you're going to visit and then plan your trip accordingly.