How to Prepare Your Car Before a Road Trip
This post may contain affiliate links or I may have received the product free in exchange for my honest review. See full disclosure for more information.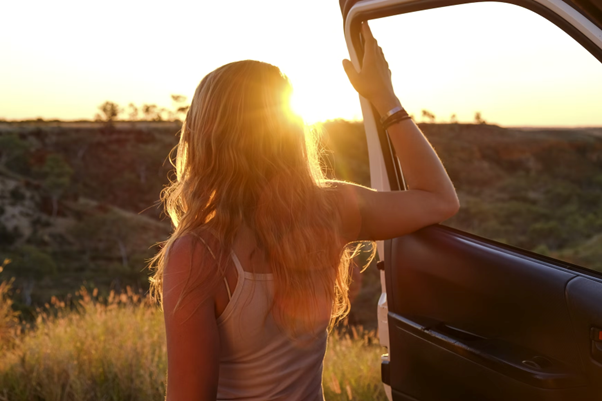 Source
Everyone loves to take road trips. Whether you're driving across the country or just to the next state, you want your car to be in tip-top shape before hitting the open road. Failing to properly prepare your vehicle can lead to expensive repairs and unnecessary headaches, so it's important to make sure your car is ready for the journey. In this blog post, we're going to take a look at some tips and tricks on how to get your car ready for a road trip.
Check Your Fluids
Before you start packing up your car, make sure that all of its fluids are topped off and at the appropriate levels. This includes oil, coolant, transmission fluid, brake fluid, power steering fluid and windshield wiper fluid. It's also important to check your tire pressure and make sure all four tires match. If one tire is significantly higher than the others, it could indicate something wrong with that specific tire or wheel bearing. A proper check of all fluids will also help prevent any potential engine issues from occurring during your road trip.
Inspect Your Vehicle
A thorough inspection of your vehicle can help save you time and money down the line if anything needs to be repaired or replaced before taking off on a long drive. Make sure you check everything from brakes, headlights and taillights to filters, hoses, belts and spark plugs—all essential components when traveling over long distances. Additionally, don't forget about checking other parts of your car such as mirrors, windows and door locks; these may seem small but they can cause major problems if they are not functioning correctly. It might seem like a big job to do, but you can always find ford car parts and similar options online. Replacing them before leaving town will ensure that you have a smooth ride during your vacation!
Safety Kit
And finally, it's always a good idea to pack an emergency kit in case any unforeseen issues arise while out on the road. This should include items like jumper cables, flashlights with extra batteries, first aid supplies for minor injuries or illnesses (such as bandages or Tylenol), flares for emergency situations at night or roadside assistance contact information in case of breakdowns or accidents. Having all these items handy will give you peace of mind knowing that any potential issue is taken care of before it becomes a problem.
Making Sure Your Car is Road Trip Ready!
Preparing your car before taking off on a road trip is key in order to ensure an enjoyable experience without any worrisome surprises along the way. Start by checking all fluids and inspecting essential components like brakes, headlights or taillights and filters, hoses, belts, and spark plugs. Then move on to packing an emergency safety kit just in case something unexpected happens while out traveling. With these simple steps taken ahead of time, there's no reason why you won't have an incredible road trip adventure this summer! So go ahead and enjoy it.