5 Unusual Pizza Recipes from Around the World
This post may contain affiliate links or I may have received the product free in exchange for my honest review. See full disclosure for more information.
Who doesn't love a good pizza! Pizza is probably the most popular 'fast food' in the world but not all pizzas are alike especially when it comes to toppings. Now I'm sure you'll agree that a pizza topped with pepperoni, olives, mushrooms and lots of melted mozzarella is absolutely delicious but what do people from other parts of the world enjoy on their pizza?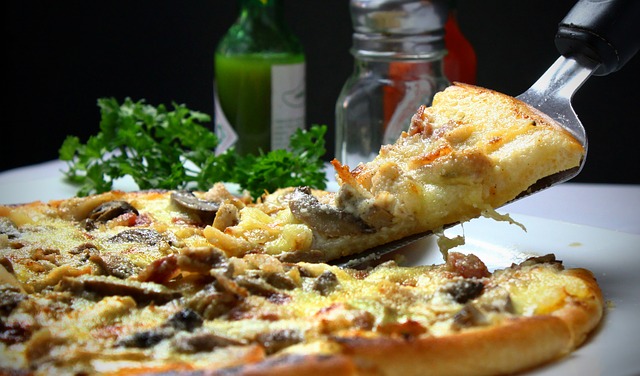 Let's look at five of the most unusual but still extremely delicious pizzas from around the globe.
1. Mango Pizza
In the Philippines there's an island called Guimaras which is surrounded by white sandy beaches and grows some of the sweetest mangoes in the world. Not surprisingly then, one of the island's signature pizzas is the mango pizza.
This pizza combines an unusual combination of mango slices, green bell peppers, cashew nuts, cheese and chili sauce and looks absolutely scrumptious. You can substitute the chili sauce with maybe a sweet chili one instead if you don't want it too spicy.
Why not try this one at home in your own outdoor wood pizza oven? Outdoor pizza ovens aren't that expensive and companies such as Fontana Forni USA offer great wood ovens for all budgets.
2. Reindeer Pizza
This one hails from Finland and is the result of a visit from former Italian prime minister Silvio Berlusconi in 2005 where he insulted the local cuisine by saying that they only ate "marinated reindeer". The Finns, in response, created a smoked venison pizza aptly named Pizza Berlusconi which beat Italy in an international pizza competition 3 years later.
You can make this one at home by topping a thin crust pizza base with smoked venison, red onions and cheese. Pop it into your pizza oven and enjoy with a glass of cold beer or maybe a light red wine.
3. Breakfast Pizza
Trust the Brits to put an entire breakfast onto a pizza! This monster pizza is topped with tomatoes, potatoes, sausage, bacon, egg, baked beans and cheese. For a more subdued version why not put some sliced sausage, bacon, thinly sliced potato and tomato onto a thick crust pizza base. Top with a cracked egg and some mozzarella, put it in the oven and enjoy!
4. Tandoori Chicken
You guessed it – this one's from India. Topped with yummy tandoori chicken, pickled ginger and paneer (an Indian style cottage cheese) and then drizzled with yogurt or mayonnaise. To make this one at home you can cheat by using some leftover tandoori chicken from your local Indian takeaway, add some bell peppers, a few dollops of cottage cheese and cook for about 10 minutes. Serve with a drizzle of plain yogurt or add some mayonnaise for a bit of zing.
5. Banana Curry Pizza
In Sweden they like a bit of fruit on their pizza. The banana curry pizza is topped with sliced banana, peanuts, chicken, pineapple and lots of curry powder. Kind of like a main and dessert in one! This would be especially delicious if you have some barbecue chicken left over. Add some sliced banana and pineapple, sprinkle on a handful of peanuts and some curry powder. Put in the oven for about 10 minutes and enjoy the delicious blend of flavors.
So, there's really no limit to what you can put on a pizza. Hopefully these unusual variations have inspired you to create your own unique pizza toppings. You never know, it might become a popular delicacy in your region.