This post may contain affiliate links or I may have received the product free in exchange for my honest review. See full disclosure for more information.
CBD or you can say Cannabidiol is the extract of the Cannabis plant. People take Cannabidiol into the body in several ways such as through vapour, aerosol spray into the cheek or directly through mouth, bongs, joints, blunts, bowls, bubblers, or edibles. Consumption of edibles (food consisting of cannabis extract) is the most common way to let Cannabidiol into your body. People have believed that CBD can cause hair loss. But let me tell you it is a myth. Consumption of CBD does not cause hair loss.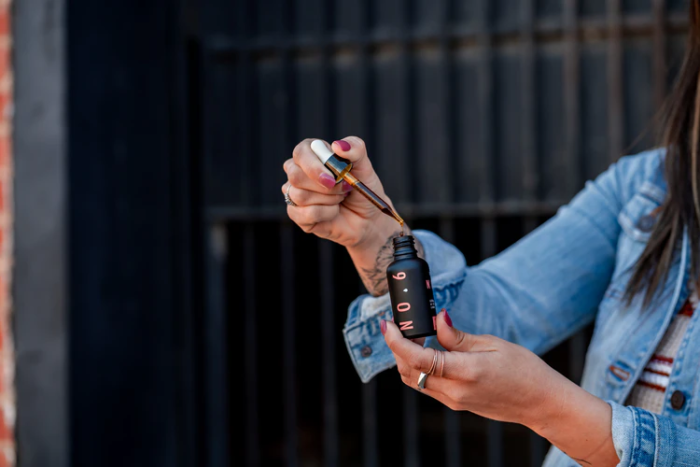 Is CBD harmful to hairs?
CBD is not harmful to hair, and it does not cause hair loss. Moreover, the usage of CBD oil can prevent hair fall. In recent years the usage of CBD cosmetics has proved to be beneficial in many ways. To prevent hair fall, CBD oil is recommended by professionals to have healthy hair. Moreover, CBD oil also nourishes our scalp.
Benefits of CBD over hair fall
As we have discussed that CBD does not lead to hair fall, but it is beneficial in promoting hair growth. Usage of CBD cosmetics such as oils and shampoos can help prevent hair fall by promoting hair growth.
It nourishes your hair and scalp
CBD oil is rich in antioxidants, fatty acids, and amino acids. These nutrients are essential to promote hair growth. Amino acid helps in strengthening hair and hair follicles. Fatty acids, including omega-3 and omega-6, support hair growth. These oils are also rich in antioxidants which help keep hair shiny.
Production of sebum
Sebaceous glands surround the hair follicles. These glands are situated under the skin and produce sebum, which is a mixture of oils. These glands surround the hair follicles and help in protecting the hair and skin while also keeping them moisturized.
CBD releases stress
Stress is common these days. Some people suffer stress due to workload, while some from family matters. Stress is not only common in adults but kids also. You might think, how can a child have stress? But, the primary reason for their stress in children is the education system, which focuses not on the knowledge of a child but their memory. Studies proved that people who take stress are more prone to hair fall than those who follow an active lifestyle and avoid taking stress as much as possible. According to research, CBD helps reduce stress and anxiety. The usage of CBD for stress control can prevent hair fall.
Increase in blood circulation
You will need to have proper blood circulation in order to have healthy hair growth. CBD oil enhances the cerebral blood flow, ensuring that sufficient nutrients are delivered to the hair.
Improves sleep quality
Good sleep is required to ensure an active day. Most people feel dizzy all day long and unproductive if they wake up from havoc. In order to be active and energized the next day, you need to have a good sleep. CBD promotes good sleep by reducing stress. Stress is one of the reasons why most people suffer from poor sleep.
Using CBD cosmetics
There are various CBD cosmetics available in the market, such as CBD oil, CBD shampoo, and CBD conditioner. The process of usage is the same as that of regular shampoos and oil. Use shampoo twice or thrice a week. After shampooing your hair, make sure to apply conditioner to prevent frizz. After thoroughly drying your hair apply CBD oil to your hair. You can try massaging your hair with CBD oil 3-4 hours before you use a CBD shampoo.