Baking the Perfect Cake For the Year End Function
This post may contain affiliate links or I may have received the product free in exchange for my honest review. See full disclosure for more information.
The year is coming to an end, and with it, all the festivities. Undoubtedly, one of the most important events of the year is the company's year-end function. It's a time when employees can come together, have some fun, and celebrate everyone's hard work over the past twelve months. If you're in charge of organising this event, then one of your most important tasks is to make sure there's a delicious cake for everyone to enjoy! This blog post will share some tips on how to bake the perfect cake for your company's year-end function.
1) Start early:
Baking a cake is not something you can do at the last minute. Start planning several weeks in advance to ensure you have enough time to make a delicious and visually appealing white cake. Decide on what ingredients you'll need and how long it will take for the cake to cool down before it's ready to be decorated.
2) Shop smart:
Once you know what kind of cake you're baking, visit your local grocery store or bakery and stock up on all your ingredients. Make sure to get quality ingredients – if it's an exceptional occasion like a year-end function, then opt for higher-quality ingredients, such as organic eggs and butter, for a richer flavour.
3) Measure accurately:
Once you've got all your ingredients together, it's time to start baking! Before you start throwing everything into the bowl, make sure to measure out all of the ingredients correctly – this will ensure that your cake is perfectly balanced in terms of taste and texture.
4) Bake under controlled temperatures:
When it comes to baking the perfect cake, temperature matters; make sure to preheat your oven to the right temperature – if it's too hot, then your cake may burn on the outside while remaining raw on the inside. Similarly, if it's not hot enough, then your cake won't cook through properly.
5) Let it cool down:
Once your cake is ready, you'll need to let it cool down ultimately before you begin decorating. If the cake is still warm, then the icing will melt, and everything will become a sticky mess. So take your time and let the cake cool off for at least an hour or two before beginning decorations.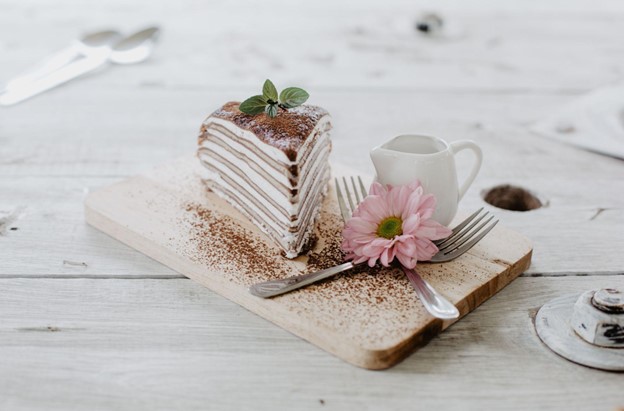 6) Go all out with decorations:
Now that your cake is cooled and ready to go, you can start getting creative with how you want to decorate it! Use some fondant or buttercream icing, edible glitter, fresh fruits or chocolate shards to really make your cake stand out. You could even use corporate colours for an extra special touch – this will really show your colleagues that you've put in the extra effort.
In conclusion, baking the perfect cake for a company's year-end function is easier than it may seem. With these simple tips, you'll be able to create an amazing and delicious cake that everyone will enjoy. So get baking! Good luck!