Master of Your Domain – 6 Secrets to Cooking Like a Master Chef
This post may contain affiliate links or I may have received the product free in exchange for my honest review. See full disclosure for more information.
Are you obsessed with cooking and have an unhealthy addiction to food shows? Are you devoted to making every meal a glamorous affair just like the contestants on MasterChef? Some say being a good cook takes talent, but the reality is, anyone can learn to create great dishes. All it requires is the drive to do so and a few helpful tips to get you on the way. Below are five secrets professional chefs use in their own kitchens to ensure the best results each time: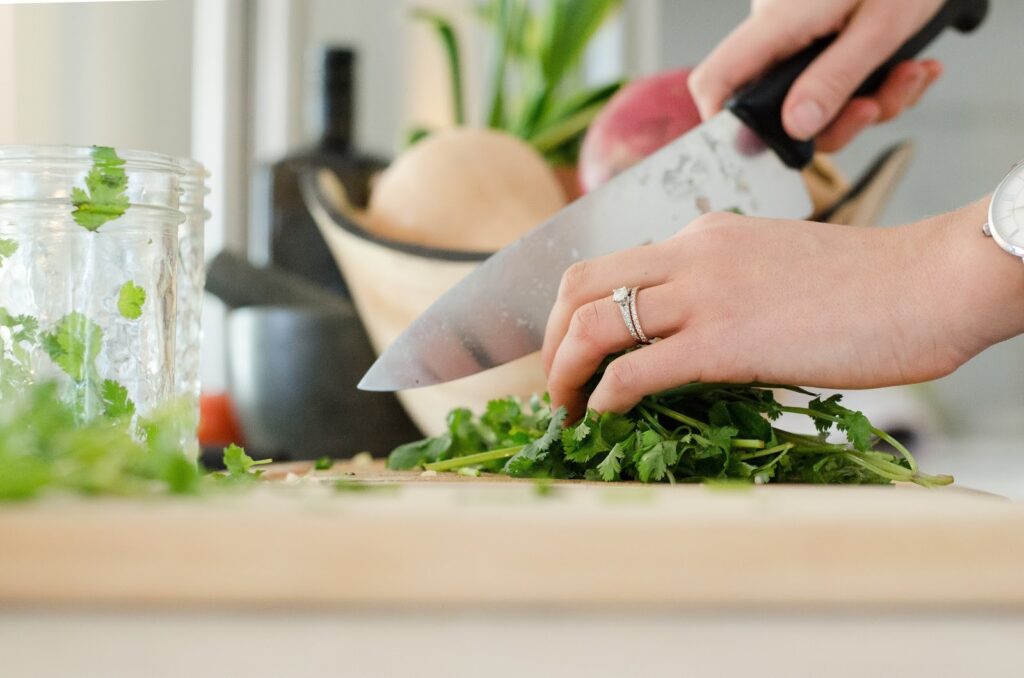 Invest in the Right Cookware
What you cook with is just as important to your recipe as the ingredients you use. Having the right cookware for the task at hand will help you prepare dishes that are not only tasty but also visually appealing. Furthermore, creating challenging meals is much easier when you don't have to worry about the food sticking to the surface of the pan.
For the novice chef buying cookware for the first time, consider the following pieces:
Skillet

Saucepans

Roasting Pans

9×13 baking dish/casserole dish with lid

Stewpot/Dutch oven

Stockpot
When shopping for these items, make sure they're of high quality and have non-stick surfaces for easy cooking and cleanup.
Cook According to Season
Every professional chef knows food tastes best when it's fresh. Using crisp, unprocessed ingredients ups the flavor factor, which is why it's vital to work with what's in season. Frequent your local farmer's markets when you can to purchase veggies and fruits, and speak with your grocer to find out what's in season and when. This way, you can always prepare dishes with the best ingredients possible.
Don't Be Afraid of Spices
One of the biggest mistakes people make when cooking is not adding enough seasoning. You can be the best cook around, but if you don't season your dishes enough, they will still taste bland and uninspired. Many herbs and spices can be used liberally to flavor food, but be sure to taste test as you go. Lastly, don't be afraid to try spices you've never used before – your taste buds and your diners will thank you for it!
Master the Basics
Master chefs don't start out as experts. Like any other skill, chefs must learn the basics of their craft. You're never too good a chef to stop practicing fundamentals, such as poaching an egg or grilling a juicy steak.
Take Your Time
Cooking is not a race. In fact, the opposite is usually true in many cases as it's a known fact that the slower you cook something, the better it tastes. Whether you're merely caramelizing onions or gently searing meat for tenderness, slowing down the cooking process only works to improves the completed dish. Keep in mind as well that slower cooking removes much of a food's water content, which concentrates the flavors.
Consider Buying a New Stove
Much like the right cookware can help you create better meals, using an excellent stove can significantly improve the quality of what you prepare. If your oven is old, it may not be able to deliver an even, consistent heat, which is vital to creating many dishes. If you're serious about mastering the art of fine cooking, consider replacing your old stove with a newer, more efficient model.
Cooking is less of a talent and more of a learned skill that anyone can pick up with a bit of know-how. If the kitchen is your domain and you want to hone your culinary skills, following the above six tips will help you on your way to mastering your craft.