New Gift Collection For That Spicy Person In Your Life with The Spice Lab Fiesta Flavors
This post may contain affiliate links or I may have received the product free in exchange for my honest review. See full disclosure for more information.
Treat yourself (or someone else) to The Spice Lab Fiesta of Flavors 4 Shaker Gift Set and make your next Mexican themed dinner party a night to remember. Featuring Street Corn, Fajita, Taco and Guacamole Seasonings, this seasoning set is sure to wow guests when you serve mouthwatering street corn dripping with melted butter and warm Cotija cheese; sizzling fajita vegetables and carne asada; steamy chicken nachos with the works; and spicy beef tacos and chips with the perfect guacamole dip – a menu elevated to top-level-taste by the delicious blends in this Mexican gift set.
If you want to kick up your recipes then this great set of spices are sure to do the trick! My husband loves these fiesta flavors, especially when we make our own guacamole.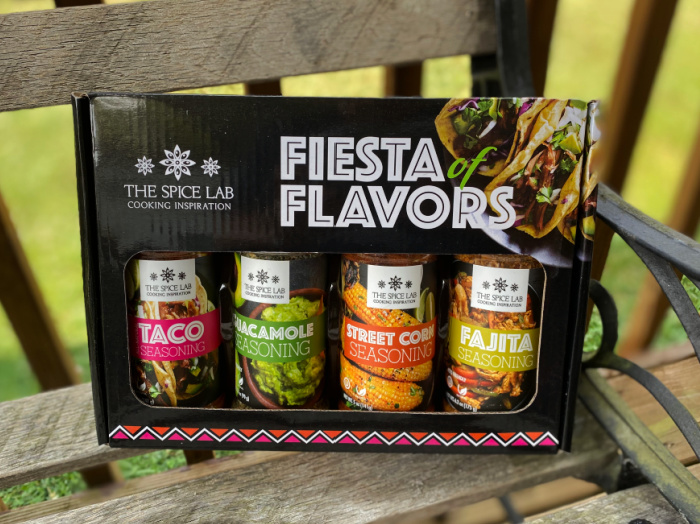 About The Spice Lab Inc:
A homemade Christmas gift in 2009 sparked the start of The Spice Lab. Technology entrepreneur Brett Cramer wanted to share his new-found fascination with gourmet sea salts with his family and friends. Enjoying woodworking as well as being an avid gourmet cook, he handcrafted a wooden base out of scrap lumber to hold test tubes filled with exotic sea salts from around the world. His wife Jennifer, an interior designer, wanted to start a company and thought that Brett's creation would be an ideal way to enter the gourmet gift business.

Throughout 2010, the company's online business grew as the company added an array of smoked sea salts and salt collections and became a direct importer. Jennifer's design background influenced the products and packaging that garnered early market acceptance and ignited sales. Selling his dot-com business in January 2011, Brett joined Jennifer along with a growing staff to devote their energies full time to building The Spice Lab and its retail distribution.

By fall of 2013, the company moved into a 15,000 square foot building and in March 2017 expanded into its current production facility. In October 2016, they also opened their retail shop and Gourmet Market in Fort Lauderdale, Florida.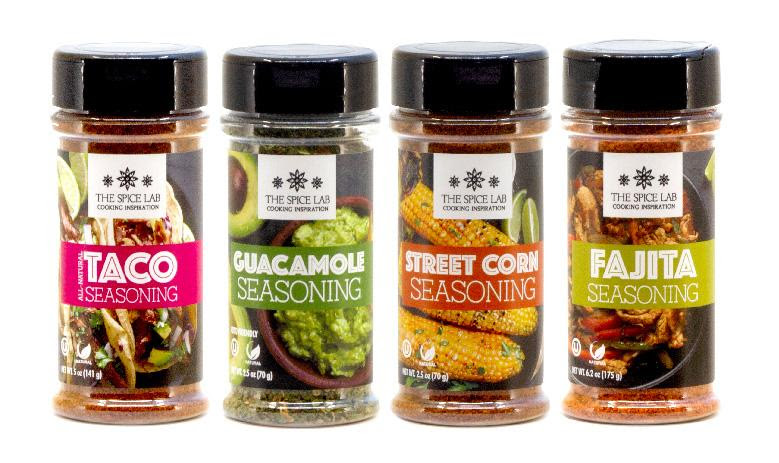 MEXICAN SEASONING MEDLEY: You'll love the flavors in this 4 Shaker Gift Set. These blends are perfect for your next Mexican themed food night. Serve mouthwatering street corn, sizzling fajita vegetables and skirt steak, chicken nachos, beef tacos and chips with the perfect guacamole dip – menu items all elevated by the delicious blends in this set.
SUCCULENT MEXICAN STREET CORN: This pure, savory blend of warm spices contains no added fillers and is perfect for grilled, boiled or roasted corn and soups, stews, tacos and chilis. It combines all natural Himalayan pink salt, organic turbinado sugar, chili peppers, smoked paprika powder, black pepper, cumin, dehydrated garlic & onion, tomato, chipotle powder, oregano & vegetable powder.
ZESTY FAJITA SEASONING FOR MEAT & MORE: This cumin-forward, garlicky blend with mild heat is perfect Mexican seasoning blend for skirt steak, carne asada, grilled chicken, fajita vegetables, chicken nachos and more. Our fajita seasoning mix combines all-natural crunchy Hudson Valley salt, demerara sugar, dried garlic & onion, paprika, black pepper, cumin and chili flakes.
TASTY TACO & STEAK SEASONING MIX: Add a smoky, garlicky, earthy heat to ground and shredded chicken, pork and beef with this non GMO taco meat Mexican spice blend. This blend combines Himalayan pink salt, turbinado sugar, chili pepper, smoked paprika, black pepper, cumin, dried garlic & onion, sun-dried tomato power, chipotle powder, spices and more.
ONE STOP GUACAMOLE SEASONING: All you need is this all purpose, savory Mexican blend and a few avocados for a guacamole dip that pops with tangy time, spicy jalapeno and minced onion. This guacamole blend combines crunchy Hudson Valley salt, cilantro, minced onion toasted, granulated garlic, chili flakes, jalapeno flakes, citric acid and not more than 2% lime oil.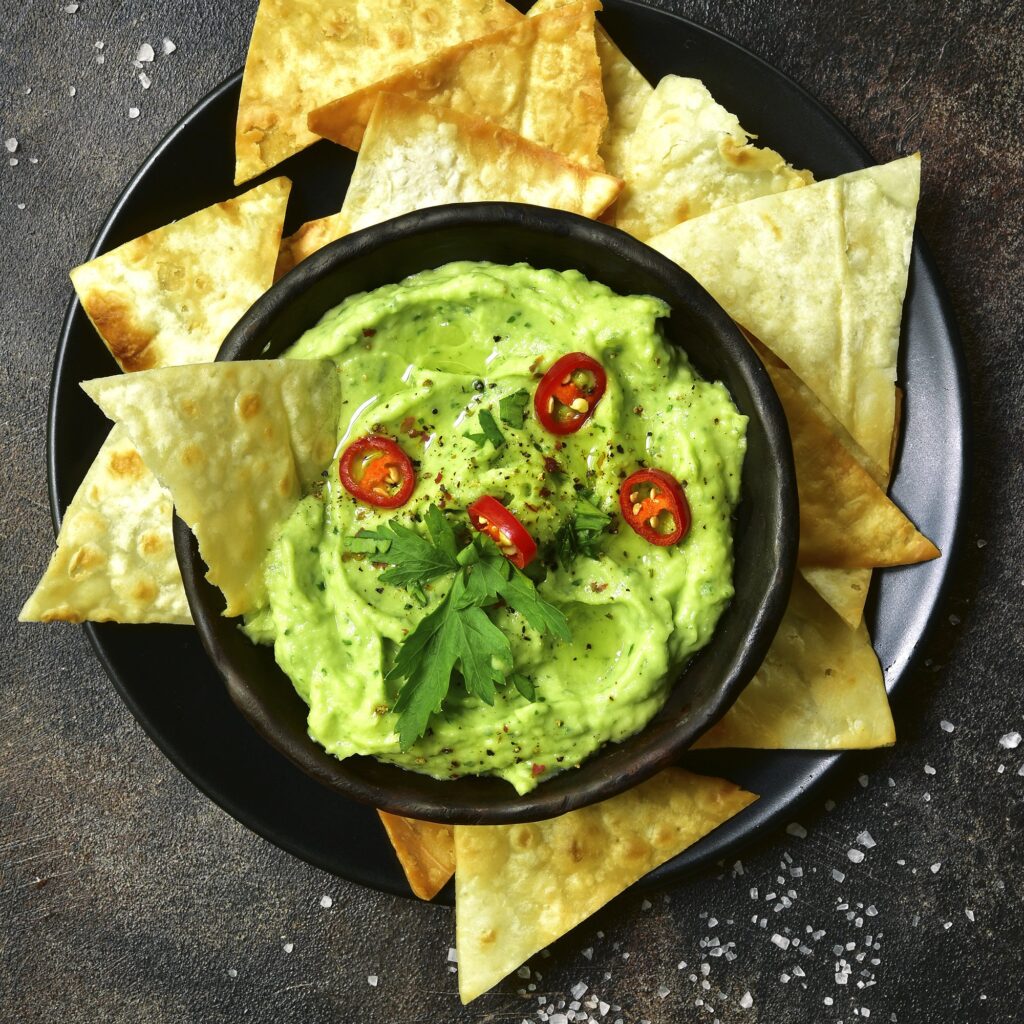 You can purchase this Spice set on Amazon and their Website.
Stay socially connected with The Spice Lab Inc.: