Popular Pizza Choices That Make Waves Around The World
This post may contain affiliate links or I may have received the product free in exchange for my honest review. See full disclosure for more information.
Pizzas are one of the most delectable contributions by Italians to the world, along with pasta and carbonara. It's become so popular that different countries have their own version of the dish. Also, you can almost always find a pizza place no matter where you go. Pizza marketing strategies are a great way to increase business revenue and customer numbers.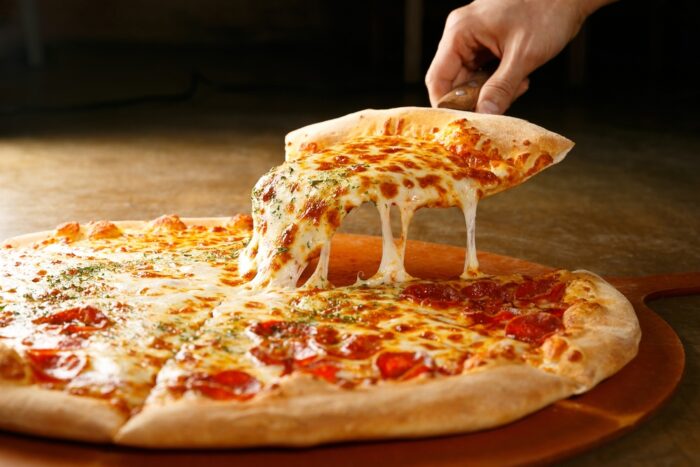 Moreover, websites, like omegapizza.ca, have made midnight cravings more convenient because the restaurant allows you to order online and have it delivered right at your doorstep. You can also pair up this snack with chicken wings and a carbonated drink for those cheat day dinners.
If you're curious to know more about the extent of this comfort food's fame, here are the most popular pizza choices that make waves around the world:
Margherita Pizza
This classic flavor provides a feast for your tongue by pairing the tanginess of tomatoes with the umami taste of mozzarella cheese and salt, along with some fresh basil and extra virgin olive oil. Its simplicity has made it a top choice for people all around the world, regardless of culture and preferences.
Aside from ensuring the quality of the ingredients, the Margherita pizza's flavor is influenced by the dough. If you can, make your own pizza dough at home to give it the crisp and softness you want.
The ingredients for homemade pizza dough are:
Yeast – You can opt for instant yeast to hasten the preparation process.
Water – Warm water, with a temperature that's between 105 ºF and 115 ºF, can decrease the rise time.
Flour – For your pizza crust, using unbleached all-purpose white flour is recommended. The bleaching process takes away some protein, which would've helped with water absorption.
Oil – Italians prefer using extra virgin olive oil because it releases a tasty flavor. Put some oil on the dough before placing the toppings to avoid getting a soggy crust.
Salt and Sugar – Salt enhances the natural flavor of the dough, while sugar tenderizes and facilitates the yeast's rising.
Cornmeal – This ingredient is used for dusting the pan and helps keep the crust flavorful and crispy.
Pepperoni Pizza
Pepperoni continues to be a topping of choice by a majority of Americans. This flavor is a hybrid of both worlds, with the Italian's classic dish topped with American-style salami. It's composed of cured pork and beef seasoned with paprika and other chili pepper variations.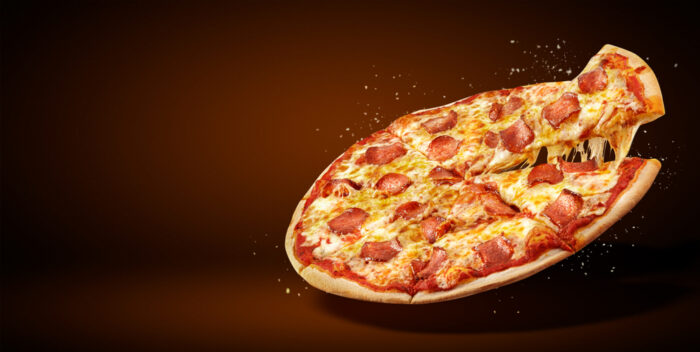 It's the perfect combination of meatiness, spice, and chewiness, along with a trace of sourness. Pepperoni pizza is designed to appeal to the American palate. Take the dish up a notch by creating it with an Angry Birds design.
Double Cheese Pizza
Cheese is an outstanding dairy product that a lot of people enjoy. It has a distinctive taste that's well-liked by most, even those who are lactose intolerant. This may be the reason why it's considered by many as comfort food, and they add it to virtually everything, including pizza.
If you're passionate about cheese, you'll enjoy the Cheese Lover variant by Omega Pizza, which has extra mozzarella and cheddar cheese. You'll savor every bite that you take with each slice.
Cheese doesn't merely satisfy your palate. It also has health benefits, like:
Decrease Risk of Heart Attack – Eating cheese can reduce the likelihood of heart attacks due to the prevalence of calcium, potassium, and magnesium. Of course, don't overdo eating double cheese pizzas. As always, moderation is the key to a healthy body.
Keeping Diabetes Away – When you consume a healthy amount of cheese, you also receive a significant amount of calcium. Calcium plays a significant role in preventing you from developing type 2 diabetes because the mineral increases insulin secretion and lowers resistance.
Lowering Your Cholesterol – Cheese's calcium content also lowers LDL or bad cholesterol by sending fat through your gut, which decreases the chance of absorption.
Hawaiian Pizza
The Hawaiian's have gotten a bad rep due to the differing opinions on this pizza flavor. However, they aren't even the ones who came up with the idea. According to an investigation by The Village Voice, a Canadian restaurateur decided that pineapples would be suitable toppings to pizza and created the first Hawaiian variant.
Conclusion
A lot of people consider pizza as comfort food. Margherita's simple yet fresh flavors from tomatoes and basil make it a top choice for those who are looking for something light on the palate.
Meanwhile, pepperoni remains to be the American go-to option with its smoky and spicy taste. Double cheese is also a popular choice along with the controversial Hawaiian variant, which combines pizza's savory profile with pineapple's sweetness.