Improve your Dog's Behavior with These 9 Steps
This post may contain affiliate links or I may have received the product free in exchange for my honest review. See full disclosure for more information.
If you are debating getting a dog for your family, or if you have a dog already then you will know how important it is to train them. That being said, it can be difficult to know how to train them, especially if you've never done it before. If you need some help then the only thing you have to do is take a look below.
Use Positive Reinforcement
Nearly every single vet out there will agree that positive training is the way to go when it comes to your pooch. Positive reinforcement training rewards your pet for good behaviour and doesn't punish for bad. When your dog shows you a behaviour that you like, make sure that you reward them for this and that you also take the time to praise them verbally. If you can do this then you will soon find that you can reinforce the association between behaviour that is good, and behaviour that isn't. It's important to make sure that you are not rewarding bad behaviour without realising it too. If your dog barks at you or if they jump up because they want to say hello then make sure that you do not acknowledge this, or give in. If you do, then this will reinforce the bad behaviour and this is the last thing you need. Wait until they are calm and then give them the attention they are seeking.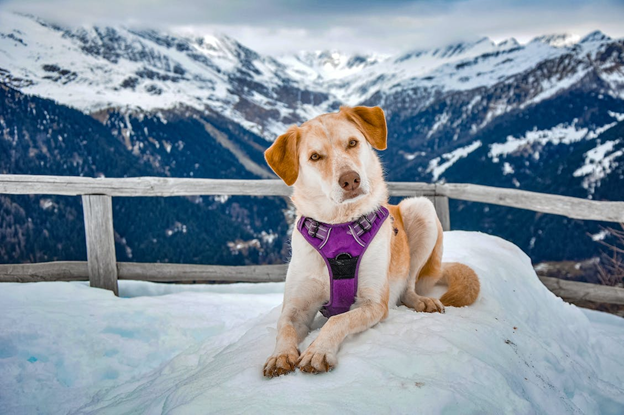 Source: Pexels (CC0 License)
Find the Right Reward
Some dogs are very food motivated and they will show a great deal of enthusiasm if you present them with an edible snack. Others tend to be a little bit pickier, and they will prefer soft or chewable treats rather than ones that are hard or crunchy. Some dogs aren't interested in food whatsoever. If this is the case with your dog then try and experiment with other rewards. It may be that you give them a play session with their favourite toy or that you simply show them some love and affection.
Be Consistent
Being somewhat consistent with your training is so important. You have to make sure that you are consistent in how you train your dog, such as using the same word over and over again while using intonation. It's just as important for people in your household to be on the same page too. Dogs need to have consistency when learning new habits, so if you never let your dog on the sofa but you know your partner does then this will confuse your dog and this is the last thing you want when you are trying to train them.
Train them Often
Short training sessions that you carry out during the day are way more effective when you compare them to longer ones. It's recommended that you keep your training sessions to five minutes or less, because if you do it for longer, then your dog may end up becoming frustrated or distracted. Dogs often find it difficult to generalise commands when it comes to situations. "Sit" at home to your dog might not mean the same as "sit" when they are on a busy high street. It's useful for you to try and repeat your training sessions at varying locations, and you also need to do it with different people too. If you can do this along with varying distractions then your dog will eventually learn what it is you are asking of them.
Build it Up
It's always good for you to start small. This is so important when you are trying to teach your pet complex behaviours, such as "stay". You need to also start small when you are trying to correct any negative behaviour. Break down the behaviour into smaller parts in the early stages. If you are training "come" for example, then make sure that you reward your dog whenever they take just one step toward you. It's way easier for you to add some steps on and then build the behaviour up. If you can do this then it means you aren't overwhelming your dog either, so make sure that you keep that in mind.
Make it Fun
Training should be fun and it should also be interesting. Always make sure that you are mixing things up and that you are trying to keep it exciting too. If you can take the time to incorporate short play sessions into your training and if you can focus on repetition then this will help you out a lot. You might also want to consider teaching your dog tricks as well as training them with their general obedience. It's easy to get wrapped up with essential behaviour, but at the same time, you shouldn't let anything come between your dog and fun. If you are having a hard time training your dog or if you want to get a protection dog for your family then Scotts K9 is the place to go.
Praise the Little Things
Remember that it is very important to praise your dog for the little things, regardless of how small they may seem. It's too easy to get caught up with training and the end goals you have in mind, but remember that it's the small things that eventually build into big things. If you can keep this in mind, then you can surely help to keep your dog motivated.
Build Training
If you can take the time to make training more of a part of your routine then you will soon find that it is easier for you to fit smaller sessions in. If you can ask your dog to sit or if you can ask them to respond to a command before you choose to give them their lunch for example, then this will build the bond that you have with them while also helping you to train them well.
Use your Hands
Dogs do not have the same understanding of language that we do. A lot of dogs respond to hand signals better rather than verbal commands, so make sure that you combine the two, or that you use hand signals first and then add verbal commands later.